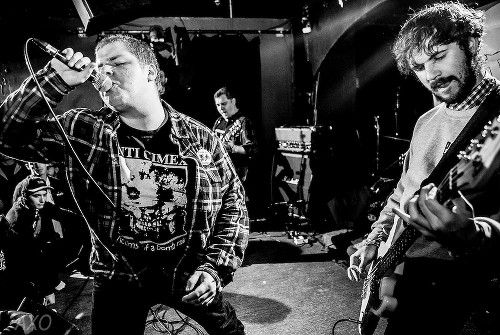 After being largely out of the loop in 2014, I found myself spending a lot more time seeking out newer hardcore bands in the last year. Thanks to recommendations from friends and fellow bloggers, I was able to discover some fantastic, hard-hitting acts that found space in my music collection throughout 2015. The following 12 hardcore bands deserve your attention this year, and as you'll hear in the Bandcamp embeds I included, there's a nice variety of sounds for you to dig into.
Mace (Chicago, IL)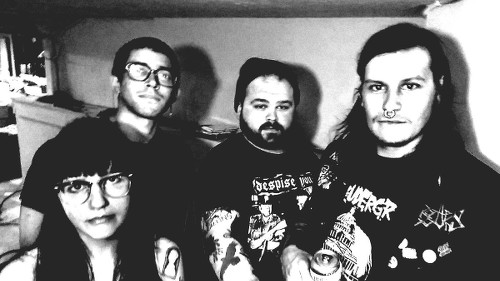 I don't know much about Mace, but I love the combination of Bee's vocals and the band's no-bullshit songwriting approach. The scratchy guitar tone on their 2015 demo also brings a smile to my face.
Higher Power (Leeds, UK)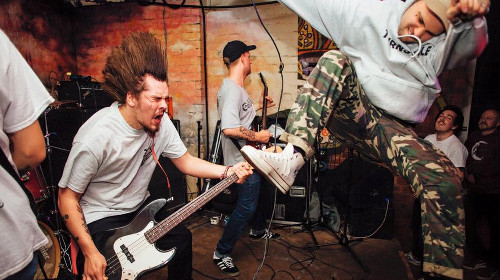 Checking in from across the pond, Higher Power's sonic attack has a lot in common with NYC bands like Merauder and Crown of Thornz. Yeah, if you love groove-heavy hardcore with gruff yet melodic vocals, there's no way you'll be disappointed by these Brits.
Bib (Omaha, NE)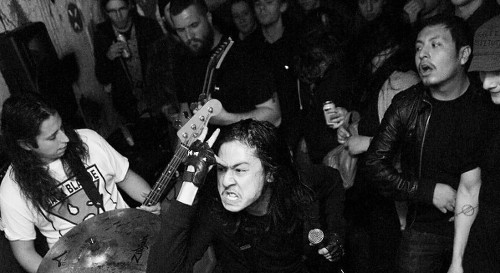 I'm not hip to what's up with the Omaha hardcore and punk scenes these days, but if Bib is any indication of what they've got cooking over there, I need to pay more attention to the region. What sends this band over the top for me are the snotty vocals.
Jesus Piece (Philadelphia, PA)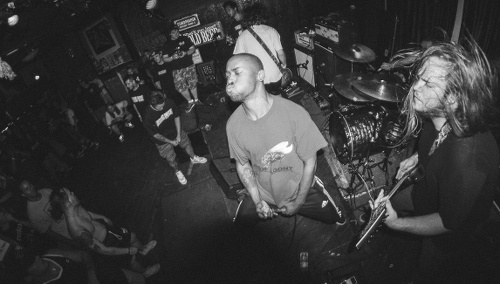 Jesus Piece specializes in the kind of beatdown hardcore for folks who still have a special place in their hearts for Terror Zone and Bulldoze. Of all the bands featured on this list, I have a feeling Jesus Piece inspires the most dance floor destruction.
I.C.E. (Washington, DC)
I.C.E. counts members of Pure Disgust and Red Death amongst its ranks, and released two demos since forming last year. On the musical front, the combo rock NYHC-styled guitar riffs, and vocals in the spirit of Madball and 25 ta Life.
Bind (Palatka, FL)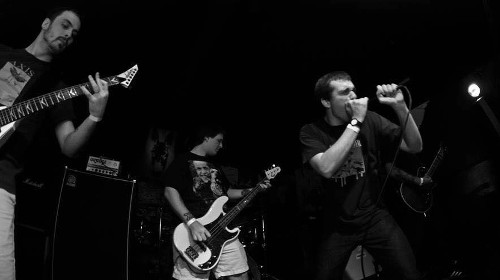 Hailing from Northern Florida, Bind deliver a strain of hardcore that can be best summed up with one word: mean. The young act has clearly studied the art of the breakdown, and have no problem whipping them up all over their four-song 2015 demo.
Fury (Orange County/Inland Empire, CA)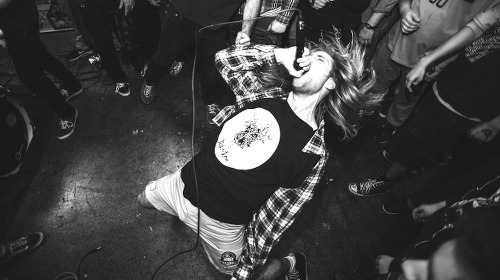 Fury recalls the ultra-catchy hardcore style of Turning Point on their superb Kingdom Come 7", which was released by Triple-B Records in 2015. The track I included below was recorded at the Paincave studio in Boston by CC, the guitarist for rising heavy metallers Magic Circle, and was recently posted up on Fury's Bandcamp page.
Protester (Washington, DC)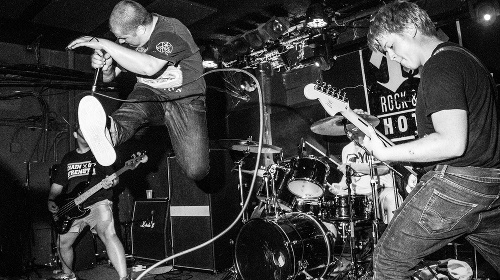 Protester are nailed to the X and include musicians who have also spent time in other hardcore groups such as Genocide Pact, Give, and the aforementioned I.C.E. They might call Washington home, but their sound leans towards the '80s Boston hardcore side of things.
Afraid of Life (Dallas/Fort Worth, TX)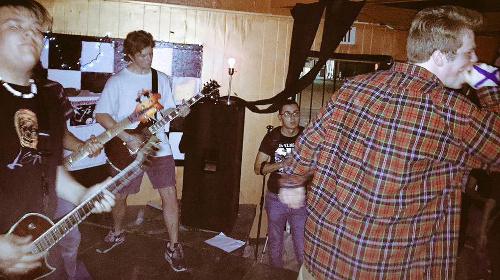 Afraid of Life might be my favorite band on this list. Take a listen to the cut below and tell me those fucking riffs don't make you want to annihilate everything in sight. These Texans sound like the kinds of bands I used to go apeshit for back during the early to mid-'90s when I was going to a ton of hardcore and metalcore shows in New York City, Long Island, and New Jersey.
Firewalker (Boston, MA)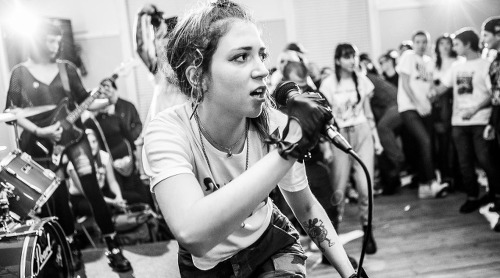 Leather Daddy's drummer, Sophie, handles vocal duties for Boston up-and-comers Firewalker. Her delivery is every bit as brutal as the band's to-the-point songwriting style. I peeped some live footage from a recent Firewalker gig and it looks like they've already got the whole crowd sing-along thing down pat.
Kept in Line (Denton, TX)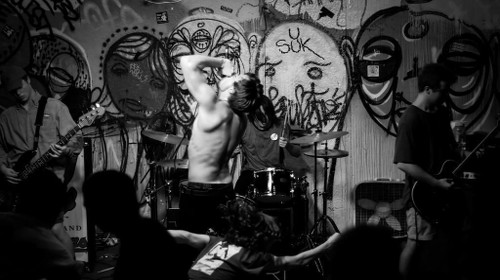 It's bands like Kept in Line that always keep me coming back to hardcore throughout the years. There's nothing about their songwriting or performance style that tries to rewrite the hardcore playbook, but Kept in Line do what they do so well that you can't help but be all over it.
Civic Duty (Washington, DC/Orange County, CA)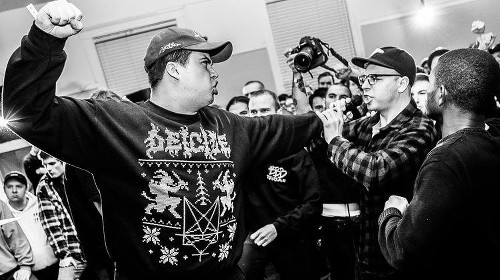 I've noticed Civic Duty being compared to Seattle straight edge legends Brotherhood quite a bit, and it's definitely a fair assessment. I also hear elements of Infest, especially in the vocal department. A cross-country endeavor, members of Civic Duty also bust heads in Red Death, Fury, Response, and a few other bands.
Tagged: 12 newer bands to check out