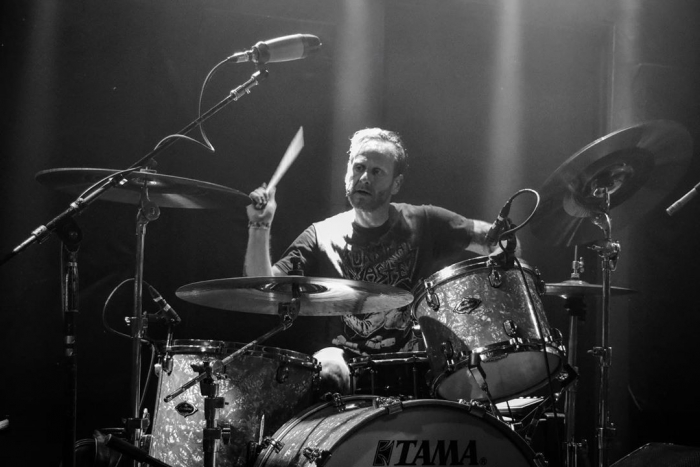 Fucking Chris Maggio. He's an incredible drummer. He's fast, precise, hits hard and puts so much of his personality into his playing. He's played with Coliseum, Trap Them, Sleigh Bells, and more recently, Mutoid Man, Wear Your Wounds, and High on Fire. In the mid to late '90s, he even played in a short-lived band with Scott Reynolds from ALL. For whatever reason, Chris relocated and has lived in Louisville for several years. It's always a treat to hang with him and when we do we end up talking forever about music.
Who are you and where is your current homebase?
I am mostly an idiot, but my enemies call me Chris.
Who are you currently playing with?
Wear Your Wounds, High on Fire, and Mutoid Man (when they need me).
When did you first show an interest in drumming?
I'd say 7 years old? I didn't start playing until much later.
Did you ever take drum lessons?
I have done some lessons, I grew up in Jersey where a lot of older jazz dudes were still floating around. I attempted lessons with Sonny Igoe and Joe Morello. I was already to rooted in punk rock-type things at the time to really benefit. I'd say Joe had an impact, though.
Who were some of your earliest influences?
Bill Stevenson! Mackie, Bonham, the dude from Urban Dance Squad, Gregg Errico, Smelly from NOFX. Is that what they call him? I think his real name is Erik. Buddy Rich … probably a bunch more.
Who are some of your favorite drummers to watch live?

Ben Koller! Ricky Smith from Torche, Dave Witte from Municipal Waste. I also really get a kick out of watching Thommy Browne from Miracle Drug and By the Grace of God… he's so chill when he is playing and makes it look effortless. You know how it goes, though, as a drummer I can fall into a trance watching most dudes play.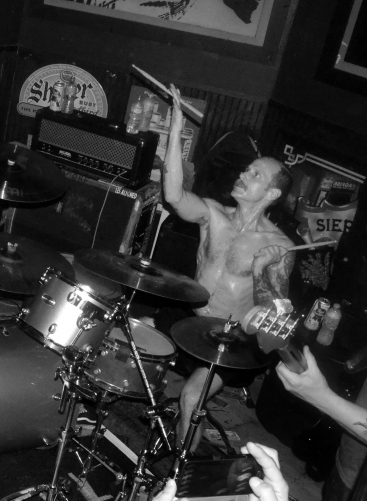 Tell me about your current drum kit and set up.
I'm playing a Yamaha Oak Custom 24, 13 and 16, a copper shell snare and a trick double pedal. That thing is indestructible. Using Zildjian cymbals now. I prefer Remo Powerstroke 3 on the bass drum, Emperor X coated on the snare, Emperor clear on the toms — and on the resonant side of toms I use clear ambassadors.
Growing up, did you ever listen to music on your Walkman and play/practice to music? If so, what did you listen to?

Lots of Descendents, NOFX, Led Zeppelin, Sly Stone, and more. For real, though, I've done more of that in recent years than ever before. Especially doing all these fill in gigs.
Do you have a particular drumstick brand you always use, or do you just buy whatever?
I have been with Vic Firth since 2007 so I use those. Mostly 5B.
Tell me about your recent visit to the Zildjian Company International Headquarters.
Oh man, that shit was wild! There was a Buddy Rich drum set and Gene Krupa drum set on display. I was like, "Fuck! I can't believe I'm in here!" Then going into the vault! Cymbals everywhere shit was mind blowing.
Over the years you've played with a handful of different bands, and have recorded on several releases. Out of all of those things what are you most proud of, and why?
I'd say I'm most proud of what I played on Trap Them Darker Handcraft, because it rips. Wear Your Wounds Rust on the Gates of Heaven because it was an opportunity to stay out of the way and lock it down, just pure simple sad emotion and feel.
If you didn't have to worry about money, what kind of drum set and cymbals would you use?
I'd keep the money! Drums are stupid! I'm kind of ignorant when it comes to drums. But In a fantasy world, I really like Yamaha, so I would probably pile up a bunch of there shit from over the years of production. They are the easiest drums to tune that I have ever fucked with. I also might just buy a bunch of stuff I've always seen that look cool, like vistalites and the Q Drum stuff that is coming out now. A Bubinga Tama set too. Maybe some Sonor things as well.
Also, I would probably have something made from scratch too. Cymbals? No comment. I'd just break them anyway. Zildjian's speak for themselves and Meinel are pretty awesome too.
Who are the three most important bands to come out of New Jersey?
Billy Joel! Oh wait … that's Long Island.
Recommend some albums to me that you think have incredible drumming on them.
Oh man this could take years. In no particular order:
Sly and the Family Stone, Fresh (you really gotta listen to this one it's very subtle)
King Diamond (anything)
At the Gates, Slaughter of the Soul
Yes, Close to the Edge
Billy Cobham, Spectrum (the whole record melts the brain)
Any and all '60s rocksteady
Bad Brains, Quickness (I know it's not one of the classics but Mackie ruins lives on this record)
Leeway, Born to Expire (I've been carrying the flag for this record since it came out. Find me another no-name band playing thrash with this kind of drum sound and playing this solid back in 86-87. It sounds punchier and heavier than everything else at the time. Even Metallica and they had the budget, Leeway not so much)
Sly and the Family Stone, Underdog (just fucking study those records and those patterns. Greg Errico was fucking awesome)
The Zombies,"Care of Cell 44"
Mahavishnu Orchestra (anything)
Candiria, Surrealistic Madness or Beyond Reasonable Doubt
Hepcat (anything)
Descendents (anything)
ALL (anything)
Lagwagon, Let's Talk About Feelings
Converge (anything with Ben Koller especially You Fail Me)
Meshuggah, Destroy Erase Improve
Tower of Power, The Oakland Zone
Dave Brubek (anything as long as Joe Morello is on it)
Weezer (first 3 albums. Pat kills it simple perfect drumming)
This is just off the top of my head … there's so many great drummers out there.
Give me a link to a video on youtube that makes you laugh.
What do you have coming up in the near future?
I'm touring with High on FIre until early December, after that I'm open.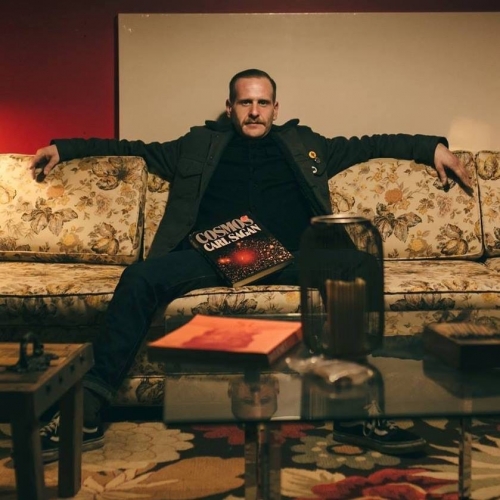 ***
Donate a few bucks to help with No Echo's operating costs:
Tagged: coliseum, cutting steak, high on fire, mutoid man, trap them, wear your wounds