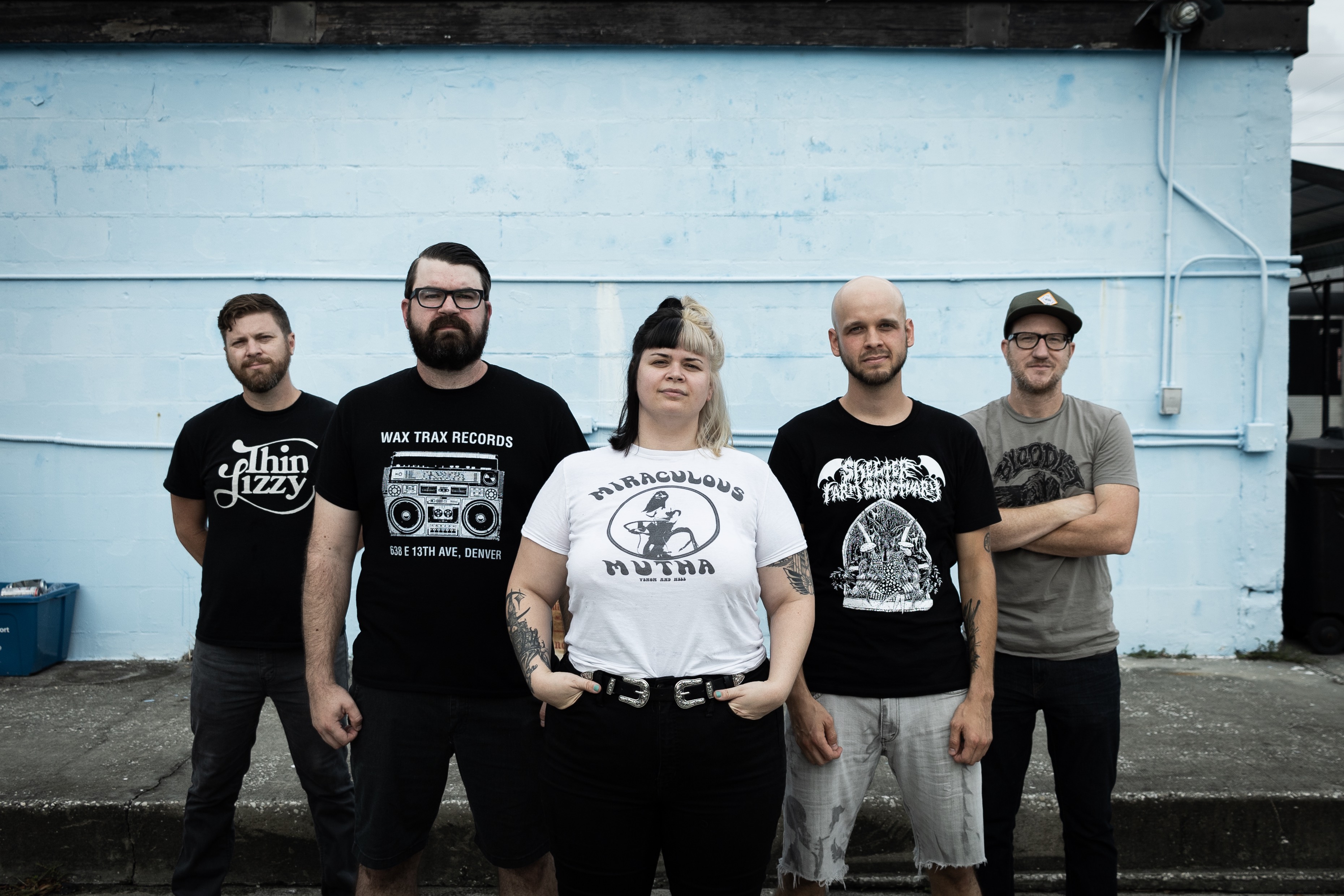 "I started writing music during the initial COVID lockdown in early 2020 and found that it was a great outlet for a lot of the frustration and anger that I was experiencing from following political and social issues happening across the globe."
That's Justin Grant, guitarist of Walled City, a melodic hardcore punk outfit based out of St. Petersburg, Florida. No Echo is chatting with the guitar player as they just released two new tracks: "Crone" and "Ruthless Consumption." The fresh material is the follow-up to the group's 2021 Dream Deprivation EP.
Justin continues to explain how he got Walled City together: "I hit up two of my best friends, John Barker (guitar) and Ian Black (bass), who I played in a band with 20 years ago—turns out we're old—and they were both interested in turning my office project into a real band, so we went on the hunt for bandmates and landed on our current group: Rachael Sibilia on vocals and Tim Ramsland on drums. We couldn't have found a better crew!"
Though their music is clearly rooted in hardcore, Walled City's stylistic approach casts a wider net. "It's funny, because I've heard people reference skate punk when describing our sound, but I always thought I was writing like Tragedy and not NOFX (though Punk in Drublic is admittedly one of the best punk albums of all time).
"I've been a hard core Thin Lizzy fan for many years, so a lot of our riffs have a nod to Scott Gorham in them. Most of us are also heavily into extreme metal and grindcore, so that aggression and intensity is part of the equation even if we're not throwing in any blastbeats, per se. Throw in some UK anarcho-punk, Burning Spirits hardcore, and modern pop-punk and you've got an idea."
In terms of lyrics, Justin leaves that to his bandmate. "Rachael wrote 'Crone' as a commentary on how societies over time have been quick to designate vulnerable and underrepresented groups as outsiders to use them as scapegoats for the problems of the time. Not too terribly long ago, women who fell outside of societal norms were deemed witches and burned at the stake.
"You don't have to search too far to find similar examples of othering folks whose failure to conform represents a threat to those in power. Instead of being burned alive, folks outside the norm are often subject to inequity through hateful policy, selective law enforcement, and other insidious means."
With the new music out there, Walled City will be picking up their gig schedule. "Our local scene is great. We had a decent number of good bands around pre-pandemic, and even more have sprouted up in the same way that we have.
"There are too many to name, but if you like the heavier stuff, check out Horsewhip, Pipe Dreamer, and Star of Khorala. Human Error is a great thrashy hardcore band with a father-son combo on drums and bass/vocals. Rutterkin released one of my absolute favorite LPs of last year, and anyone into excellent melodic punk will want to have a listen. And if you're ever in town and get a chance to see them live, Wolf Face is the best live band around, no contest."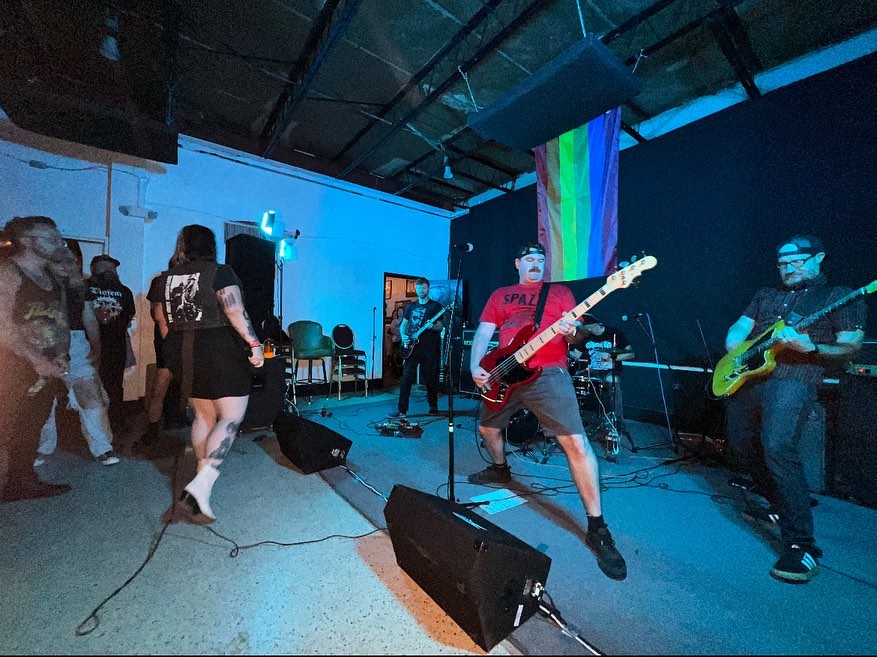 Justin wanted to share the following thoughts as our conversation comes to a close: "We're well aware of the challenge of trying to change the way things work or right the endless injustices occurring across the globe every day, but this feels a lot better than bottling it up or arguing with people on social media.
"I hope that we can write music that's compelling enough to get people to listen, because maybe they'll think about the lyrics and be encouraged to try and effect change, no matter how small the individual contribution may be. Defeatist rhetoric always favors the status quo, and I think most people reading this can agree that that's not what they want. I hope our small contribution can be part of an increasingly larger snowball. And if not, at least we'll still have the riffs!"
Hit the Walled City Linktree for more info on the band.
***
Help Support What No Echo Does via Patreon:
***
Tagged: walled city