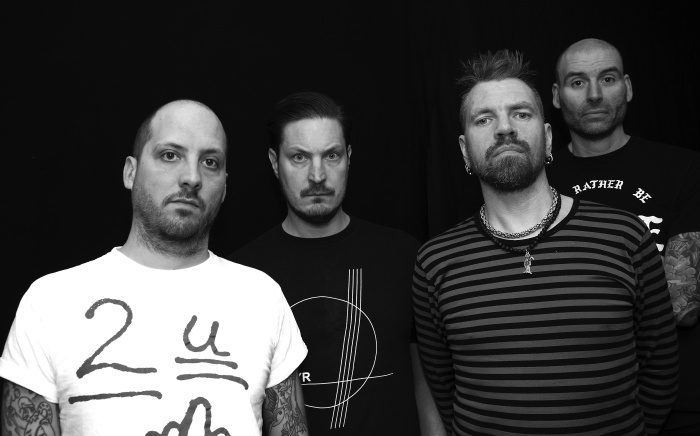 I fucking love Victims. My love affair with the Swedish outfit started way back in 1999 when I first came across their split EP with Acursed. Since then, I've followed Victims on both record and stage, and they've always delivered the kind of bleak-sounding, atmospheric crust hardcore that never seizes to immediately set me into a dark mood (a good thing in this case).

Arriving later this month, The Horse and Sparrow Theory is Victims' seventh studio album, and for the 8-song collection, the Stockholm combo connected with Karl Daniel Lidén, a producer/engineer who has also worked with the likes of Bloodbath, Katatonia, and the almighty Craft.

Having already received an advance download of the record, I can tell you that it finds Victims at perhaps their most focused, showcasing several sides of their sound, as is the case in "Revenge of Our Fathers," an absolutely menacing yet more mid-tempo attack on the senses that takes its time working you over. Check out the premiere of the track below:
"For us, this song feels pretty representative of the new album as a whole," says Victims drummer Andy Henriksson. "We set out to explore how far we could take D-beat whilst remaining true to what we are. There a certain texture and atmosphere to the song, in both the music and the lyrics, that encapsulates where we are right now as a band, and maybe where we're going in the future. Who knows."

In addition to the release of The Horse and the Sparrow Theory, Victims will be heading out on a headlining European run starting off on Oct. 25 and going through Nov. 2. The album's release weekend will be celebrated with shows in Poland and Germany. See all of the confirmed dates below.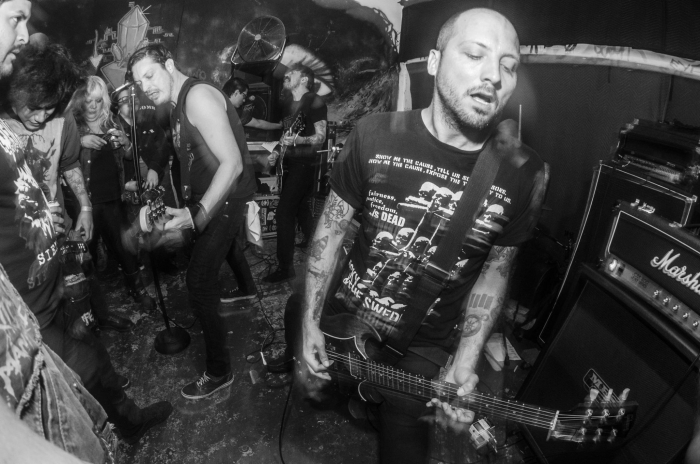 The Horse and the Sparrow Theory will hit stores on June 28 via Relapse Records and can be pre-ordered here. If you prefer digital, Bandcamp has the goods.

Victims tour dates:
6/28/2019 Ultrachaos Picnic – Zelebsko, PL
6/29/2019 CRK – Wroclaw, PL
10/25/2019 Die Yoko – Hamburg, DE
10/26/2019 Zukunft Am Ostkreuz – Berlin, DE
10/27/2019 Chemiefabrik – Dresden, DE
10/28/2019 007 Strahov – Prague, CZ
10/29/2019 Durer Kert – Budapest, HU
10/30/2019 Arena – Vienna, AT
10/31/2019 Feierwerk – Sunny Red – Munich, DE
11/01/2019 AJZ Bahndamm – Wermelskirchen, DE
11/02/2019 Klokgebouw – Sound Of Revolution Festival – Eindhoven, NL
Tagged: victims