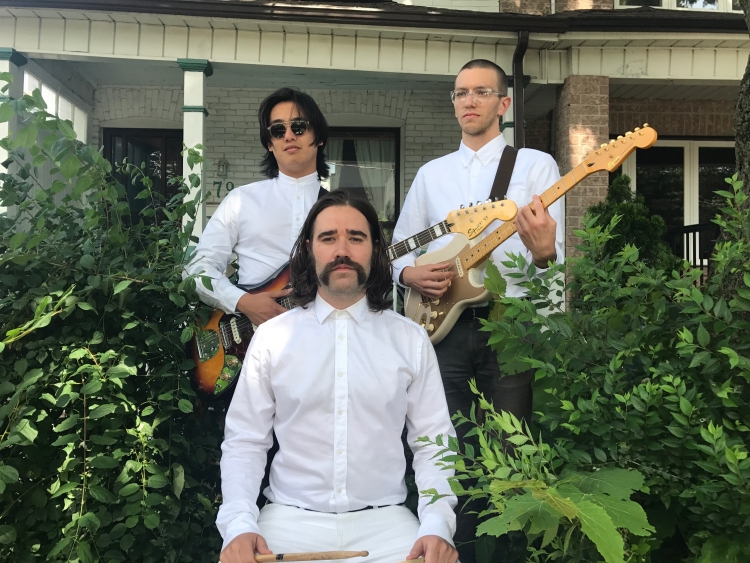 Comprised of Roye Truong, Mathew Morand and a rotating crew of musical collaborators, Lychi is a Canadian band who write songs that take me back to the nights when I would wait for MTV's 120 Minutes to come on so I could see the latest videos from Archers of Loaf and Sebadoh. The sound is driven by grungy guitars, laid-back melodic vocal lines, and hooky choruses.
"Serf In USA" is a new track from Lychi which will appear on a 2-track 7" coming out on the Alternatives Label. For the "Serf In USA" video, Lychi turned to Jono Hunter, a director who recently was behind this clever commercial starring Chance the Rapper.
Lychi's releases include a self-titled EP that came out in March, a song on the Psychic Readings Volume 1 compilation, and on September 8, Alternatives Label will drop the "Delta Waves b/w Serf in USA" single.
The pre-order for the new 7" is ready at this link, and you can learn more about Lychi at their Facebook page.
Lychi tour dates:
September 14th - Toronto, ON @ DBeatstro
September 15th - Windsor, ON @ The Rondo
September 19th - Madera, CA @ House Show
September 20th - Los Angeles, CA @ Carla's Bakery
September 21st - Orange County, CA @ TBA
September 22nd - Santa Rosa, CA @ House Show
September 23rd - Oakland, CA @ 1234 Go! Records
September 26th - Portland, OR - Blackwater
September 27th - Seattle, WA @ Black Lodge
September 28th - Vancouver, BC @ 333
September 29th - Kamloops @ Zack's Coffee
September 30th - Calgary, AB @ Nite Owl
Tagged: lychi band