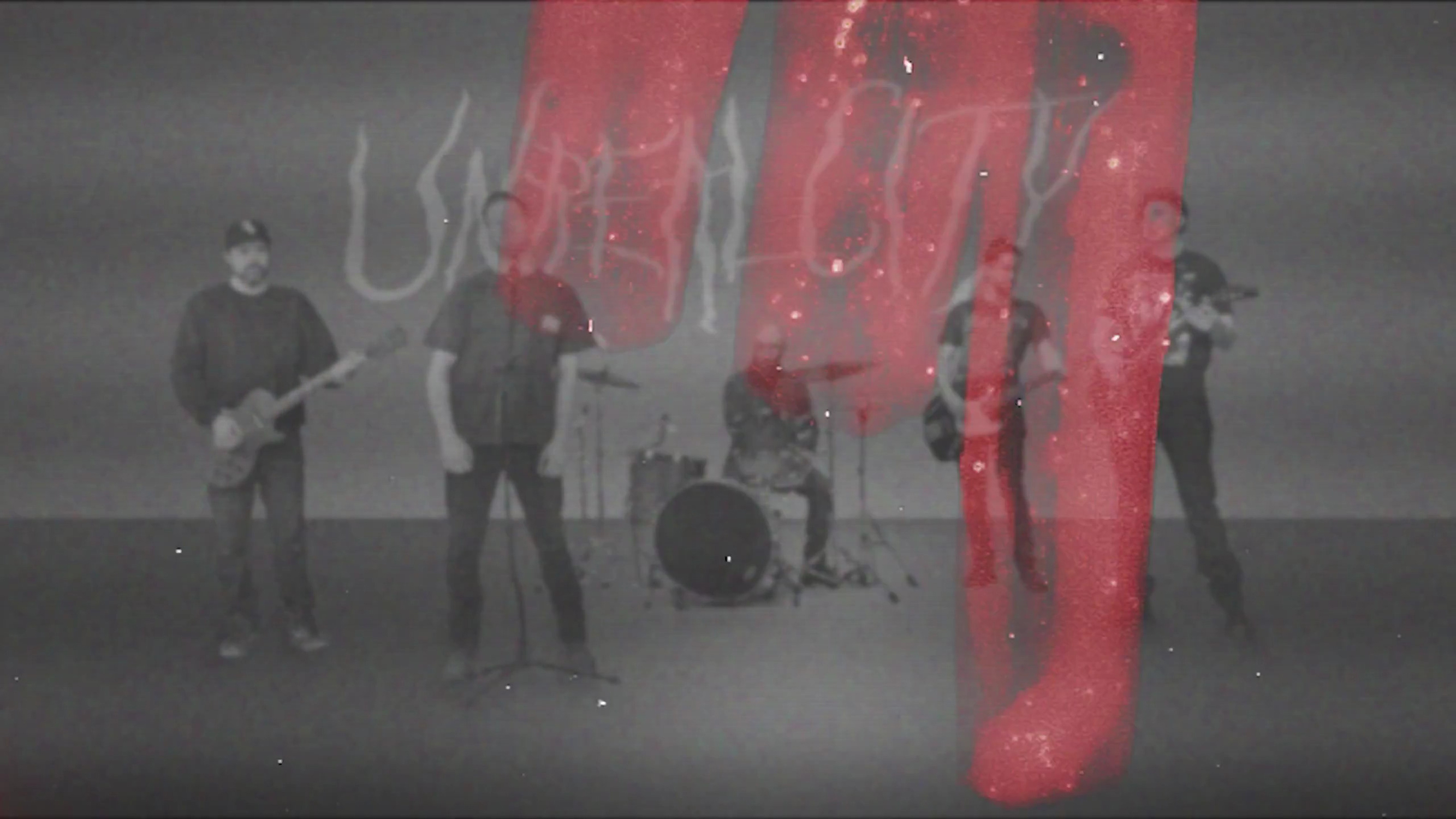 All kinds of band pitches come through my email on a daily basis, and I honestly don't have time to spend time with most of them. But when Josh of Head2Wall Records hit me up with a pitch which included "former member of Integrity" in it, I had to check it out.
Unreal City features guitarist Robert Orr (the aforementioned ex-Integrity dude) and vocalist Joe Sanderson (Eternal Sleep) within its ranks, and the group's new 7-song EP, Oath, is a rager. The songs on the new record carry all of the hardcore sonic traits one would expect from the guys involved, and that's a good thing here. "Pure" possesses a groove-driven opening riff which then gives way to a palm-muted verse section that is as ominous as it is catchy. "Absentia" features some wicked guitar soloing in its closing seconds.
Ultimately, Unreal City are merely whetting my appetite with Oath, but if an EP is all they're serving up right now, I'll eat it up with no complaints. Take a listen to the songs below and join me in hoping the band deliver a full-length sooner than later.
Oath is now available via Head2Wall Records and can be ordered directly from the label. Unreal City will be heading out on tour in support of the EP starting next week.
Tour dates:
7/18 - Philadelphia, PA - Ortlieb's
7/19 - New York, NY - Saint Vitus
7/20 - Montreal, QC - Turbo Haus
7/21 - Toronto, ON - Hard Luck
7/22 - Cleveland, OH - Now That's Class
7/23 - Ferndale, MI - The Loving Touch
7/24 - Chicago, IL - Subterranean Downstairs
7/25 - Pittsburgh, PA - Cattivo
7/26 - Columbus, OH - Double Happiness
Tagged: integrity, unreal city