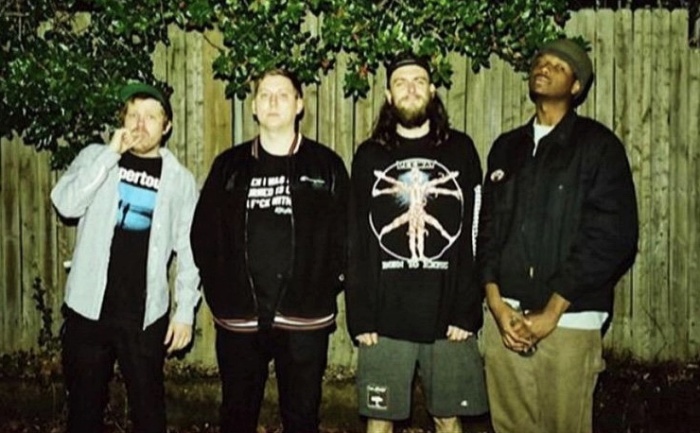 Self-described as "stag sippin, riplet munchin, spliff-smokin' hardcore from the shitty gritty Gateway City," St. Louis outfit Soul Craft are more than content to blaze their own trail.
Formed from the antisocial bedrock of punk shows and skateboarding, the Missouri quartet dropped their demo back in late 2018, splicing together a love for the Boston sound of SSD and fun, upbeat tempos.
After playing parties and small East Coast runs, the band set out to write and record new material. Soul Craft, the group's debut self-titled EP, hits the ground running with six quickfire tracks that split the difference between the molten fury of Panic and the raucous party vibes of Kids Like Us.
On vitriolic cuts like "Cover Your Eyes" and "Wage War," Soul Craft raise middle-finger salutes to the profoundly political and the obliquely observational, taking shots at COVID, elections, police brutality, and everyday suburban annoyances.
Stream Soul Craft's brand new self-titled EP below:
Speaking with No Echo over email, Soul Craft's Brennen Wilkinson outlines how the EP came together:
"We hit up our buddy Nick Miller (of Division of Mind fame) to doodle us some art and called in James Ridling to help us with the recording process. Several blunts and months later we are proud to present the new Soul Craft EP to the world!
"We definitely aren't trying to reinvent the wheel, rather remind everyone just how sick the wheel has always been."
Soul Craft is out now and available for streaming and free download on Bandcamp.

***
Help Support What No Echo Does via Patreon:
***
Tagged: soul craft