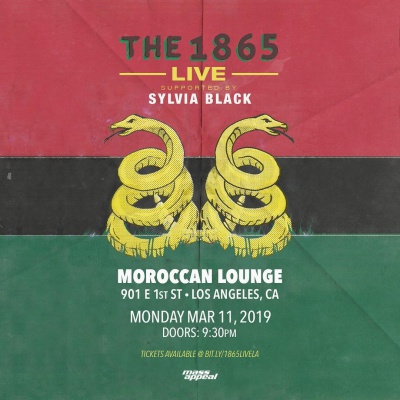 I think I've mentioned this before in reviews, but Monday nights are sometimes the night you least want to be out at a show. But the moment I saw the flier that the 1865 would be playing the Moroccan Lounge, I knew what I was doing with my Monday night. For those currently unaware of the 1865 band, the first formation of the Brooklyn, NY band came together in 2017. Currently, the lineup consists of Sacha Jenkins, Carolyn "Honeychild" Coleman, Flora Lucini, and Jason "Biz" Lucas. As members of either previously active or current bands including The Wilding Incident, MAAFA, Badawi, and Dragons of Zynth; the 1865—both in sound and topic—introduce the audience to a hardcore punk that is both familiar and unique.
With a social consciousness that looks back as well as addressing the present and even creating space for future expression; the 1865 is a rare and welcome find in a time where music isn't always made with mature intent. Supported with a set by Sylvia Black (a talented bassist/vocalist who's worked with various musicians throughout her career including punk/literary icon Lydia Lunch), it was a great night of music by all-around seasoned musicians. The show was both the first West Coast appearance for the 1865, and also the record release party for their LP, Don't Tread on We!, out now through Mass Appeal Records (read No Echo's review here). Make time to research these great musicians and be on the lookout at your local venues so you can see them live when they're on tour. —Benedetto Manzella
Sylvia Black
The 1865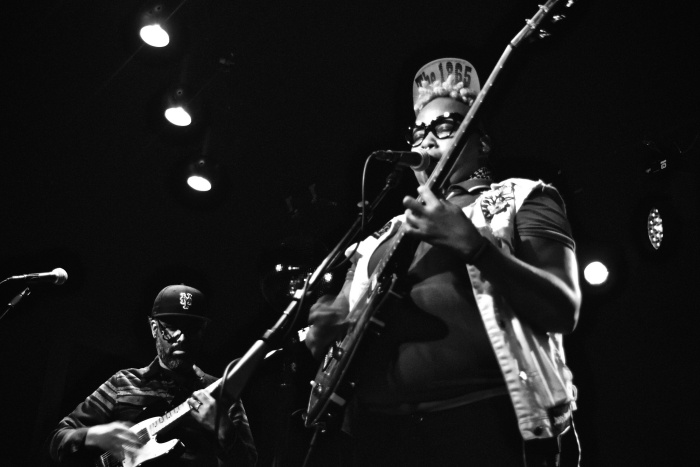 ***
If you're shopping for vinyl, CD, and cassette hardcore titles, head to No Echo's partner store, Reverb LP, to see what they have available. Every purchase you make helps No Echo with site costs.
Tagged: the 1865