Minneapolis has a rich hardcore and punk history (make sure you check out the excellent miniseries Minneapolis Hardcore produced by Twin Cities PBS). I understood it through the lens of bands like Hüsker Dü and Dillinger 4 before I moved here in June 2022.
My first weekend in the Twin Cities I got to see St. Louis dance punk heavyweights The Mall play at one of the most beautiful DIY spaces I've ever seen, the Ivy Building Courtyard, aka the Bat Cave. Opening the show was a slew of local Minneapolis hardcore and punk bands: Kapital, "Idea Licker," and Pleasure Cube.
They all rocked for completely different senses and styles, but Idea Licker blew me away. Talking to locals I found out that they were a band called Surrogates that broke up in 2016. The core members got back together with a new singer, and were playing around with different names like the aforementioned Idea Licker and Perfume but decided to go back to their old name.
With this new self-titled release that just dropped earlier in the month, they are back to the name Surrogates and holy shit they are ripping.
"Waste" is the standout track for me. Rob opens with a crunchy bass line accompanied by Mike's driving drum beat and some textured single guitar notes from Connor. It coalesces 45 seconds in and the snotty vocals come in. You can hear vocalist Lulu's sneering when she repeats "they put you in a corner" four times. This song feels like a paranoid delusion setting in, you aren't sure what is real and what is made up in your head.
The track climaxes with a 30-second lyrical sprint. It sounds and reads like stream of consciousness when coming down from a trip.
Found my mind on the side of the road all covered in shit and decomposed when I opened up my mouth to take a breath all my thoughts fell out cascading over my chest my eyes start to drip right outta my skull inside of my head all I could hear were echoes; with no one around to shove them back in, all the drugs wore off and my patience wore thin

Thought about every single time I'd doubted my own discoveries in truth they were founded, feelings up against the backdrop of space makes everything seem like intellectual waste
Your body and mind are together again and you are left to pick up the pieces of reality and decipher the truths you discovered. You want to talk to other people about them, but you feel like it will just come out as nonsense and you won't be able to articulate what's in your head.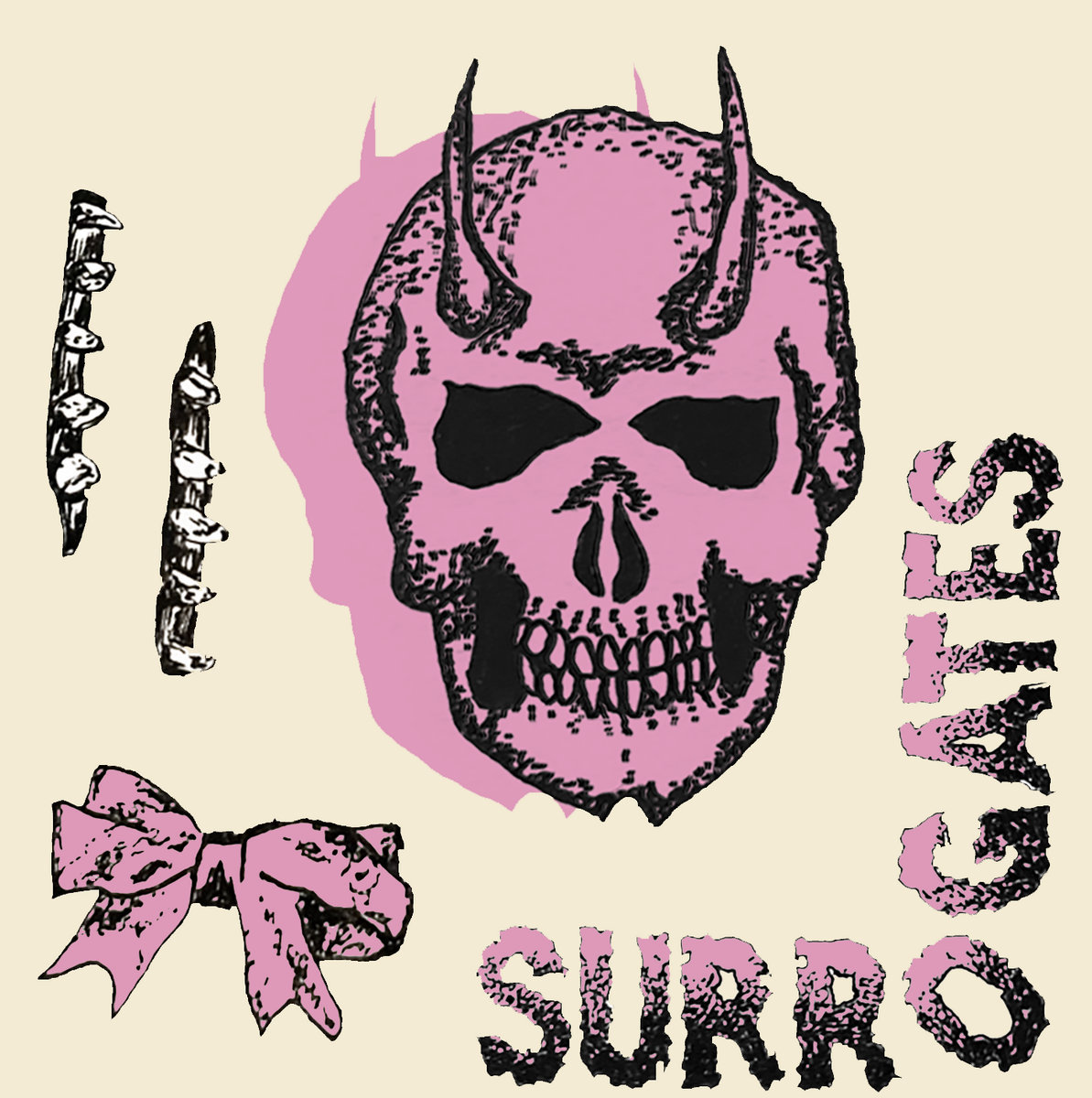 I've only been here for three months but the Minneapolis scene has impressed and surprised me. There's something special happening here in the North. Pay attention.
You can purchase Surrogates' self titled EP on their Bandcamp.
***
Help Support What No Echo Does via Patreon:
***
Tagged: surrogates