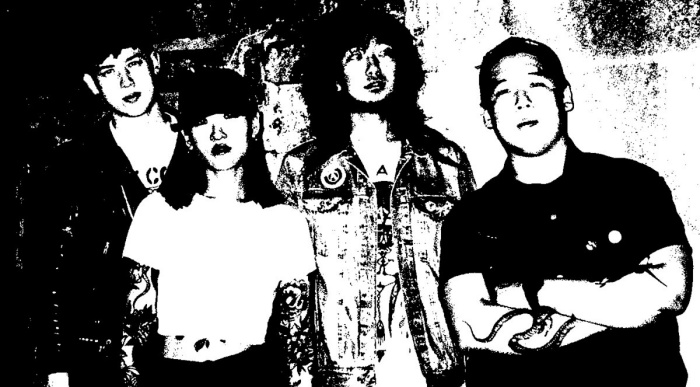 I'm not sure what unholy compromise Iron Lung Records has recently struck, but they're on terrific form. Their recent run has seen them release killer records from Innumerable Forms, Physique, and a litany of others. Fresh outta the pack comes Slant, a world beater of a hardcore band from Seoul, South Korea. These punks out of the Special City, as it were, somehow found the time to release Vain Attempt earlier this year through the aforementioned and venerable folks at Iron Lung Records.
Recorded and mixed by the enigmatic "Tits Belair," methinks we've found the perfect balance. Mastered at Dead Air Studios by the "he must never sleep" Will Killingsworth, there's a punchy ferocity to the proceedings that honors their early USHC presentation.
For an EP dubbed simply Vain Attempt, I'm ecstatic to report the vanity is earned. In much the same way Minor Threat, from whom they clearly take influence, are anything but their namesake; Slant have knocked this shit out of the proverbial punk park. There's nothing futile or unsuccessful about the blistering 4 track collection that flies by in a blur of early US, Nervous Breakdown-style hXc. Mining classic first wave with off-the-rails riffs, blown out bass, and militaristic drums; Slant ironically plays in a straight line. Topped off with maniacal, high register screaming vocals, the EP is instantly familiar in its embrace of form. Clocking in at sub-2 minute bursts, "Scorn" is the moment it all coalesces into perfection.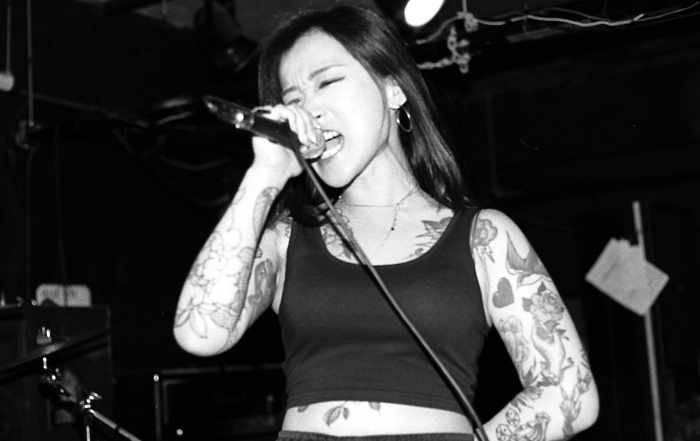 Starting with an antagonistic martial drum beat, they bring the fight right to us with "Violence, Violence... point the gun at the weakest one..." that leaps off the top of a ripping Poison Idea-like sprinter's riff. The intro's key change matched with firecracker snares sounds absolutely gutting, a sonic rusted knife in the abdomen.
This is but an arrow in the quiver of this collective. Between them, they're responsible for some of the East's best extremity. Comprised of members of Scumraid, whose 2018 Control LP is a lo-fi D-beat/crust masterpiece; they're also to blame for unholy goregrind alliance Sulsa. Check out their December 2018 split with Cystoblastosis, whose name should tell y'all what filth you should expect to show up at your door should you go knocking about.
Somehow, they also share a member stateside with UK82 vibe killers in Bloodkrow Butcher, the feral punk mob outta Boston. On Vain Attempt, Slant manage to dish :90 savage blasts that nod to their varied talents and projects.
Download the Vain Attempt EP on Slant's Bandcamp page and you can also get it on vinyl via Iron Lung Records.
***
If you're shopping for vinyl, CD, and cassette hardcore titles, head to No Echo's partner store, Reverb LP, to see what they have available. Every purchase you make helps No Echo with site costs.
Tagged: international hardcore bands, slant