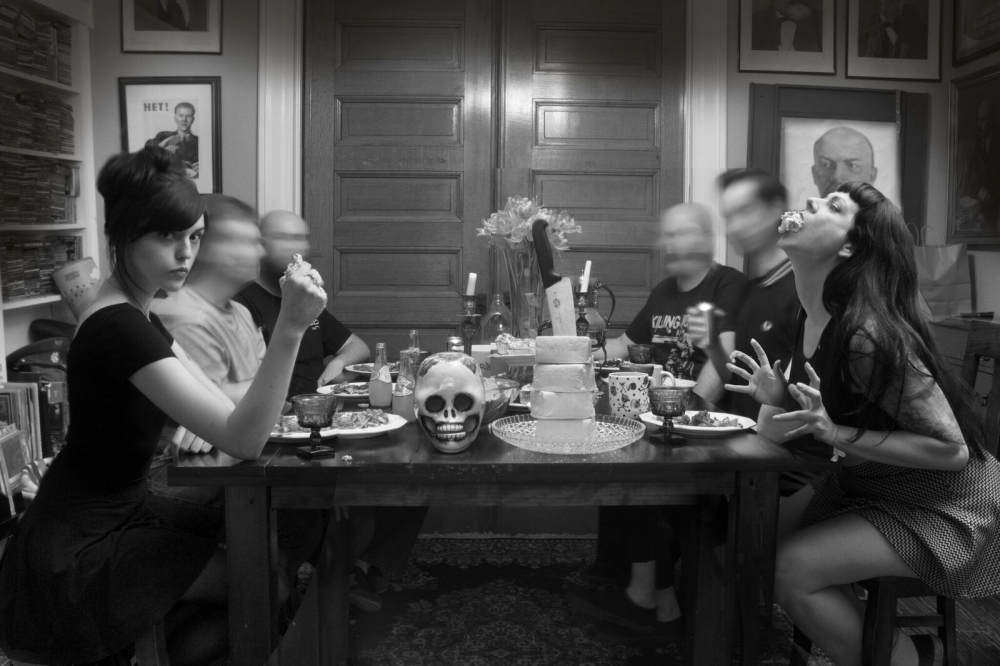 Birthed out of the current activistism and community organizing movement in St. Louis, the members of Redbait bonded over a mutual love for hardcore, punk, and metal. When asked for specific musical influences, bands like Tragedy, Hope Conspiracy, and Nausea get mentioned.
Featuring ex-members of Seven Generations, Slaughterchops, and Hellfire Trigger, Redbait have "proletarian crust" written out in the "Genre" portion of their Facebook page, not surprising since the group's six members also share a combined consciousness of community building, advocacy, and workers' rights. The band's lineup is comprised of Rebecca Redbait (vocals), Madeline B. (vocals), Will J. (guitar), B. (guitar), Nicholas J. (bass), and Cody A. (drums).
The next step in Redbait's mission is getting their music out to the masses, and with that in mind, they've hooked up with New Age Records, the long-running California-based hardcore label known for landmark releases by the likes of Unbroken, Outspoken, and Mouthpiece. The label will be releasing an EP from the sextet in the coming months.
New Age Records head honcho Mike Hartsfield told me how Redbait got on his radar and why he wanted to work with the new band. "Nicholas and I have been friends for years. He was in Seven Generations, Hellfire Trigger, and A18, a band I was also a member of. I was in a mental holding pattern with the label, just working forward with what we have already planned and not really looking for anything new. Well, Nicholas sends over the Redbait tracks and all previous planned releases were moved to the side rather quickly. The minute I heard it, I knew it represented the label in every way, so I had to try and make them part of the family."
"We grew up listening to New Age bands like Outspoken, Trial, XChorusX, Unbroken, and Lifetime," Redbait co-vocalist Rebecca told me about signing with the hardcore institution. "To be recognized by a label with such history is a humbling experience. Bands on New Age have always acted less like associates, and more like a family. We are unbelievably excited to be asked to join this family, and are inspired to do all we can to live up to the long running standards it has set. 'Thank you' to New Age Records for believing in Redbait."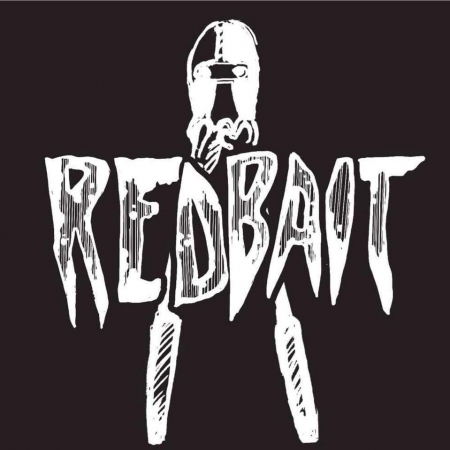 Redbait can be found on their official website, plus Bandcamp, Instagram, Facebook, and Twitter.
Upcoming Redbait shows:
06/11 - St. Louis, MO @ Fubar with D.O.A. and MDC
07/24 - St. Louis, MO @ Fubar with Birds in Row and Portrayal of Guilt
08/03 - St. Louis, MO @ House show for a screening of In Effect '91: A NYHC Documentary with Pay the Price and Suicide Dive
Tagged: redbait