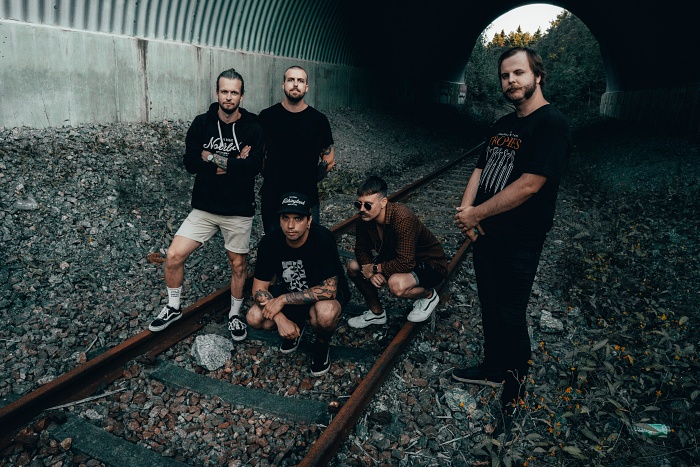 With members spread between Umeå, Söderhamn and Gävle, R.A.T.S is a Swedish hardcore band that landed on No Echo's radar at the beginning of the year.
Just a few weeks ago, the quintet released Another Day in Helvete, a 7-song EP that finds them embracing an assortment of heavy musical styles in their sonic approach.
"If you listen I think you will hear some black metal atmosphere combined with more death metal and thrash riffs, all packed together in a hardcore outfit," R.A.T.S. singer Anton Larsson told No Echo via email last week. "The vocals are more influenced by hardcore, both delivery vice and lyrically.

Anton also gave some insight on he and his R.A.T.S. cohorts' connection to the hardcore community. "We're all originally from the small town of Söderhamn. As parts of the Söderhamm hardcore scene the last 10-15 years we have all been in a bunch of different bands.
"Most recently, we've played in such bands as Cedron, VDM, Suffocate for Fuck Sake, and Shirokuma. We all wanted a new band in our lives, something that felt fresh and hungry with a hardcore attitude."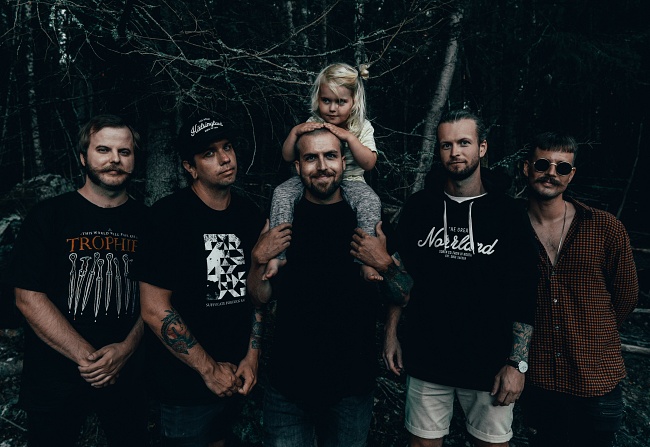 No Echo asked Anton to tell our readers a bit about the lyrics on the Another Day in Helvete material. "It is about day to day struggles, systematic failures in our economic system, and trying to crush capitalism in a C Minor tuning. Every member of the band is writing songs and ideas.
"We try them all together, and as soon as there is a common craving for instant 2-stepping, we keep it. Keeping the process fun and free from stiltiness is important to us. It might sound cliché but it is true. Keeping a positive mental attitude is one of the most important ingredients."
Anton is excited about the way the hardcore scene in R.A.T.S.' region in Sweden has been thriving as of late, pandemic be damned: "We see a bunch of new hardcore bands popping up right now, and the dissatisfaction of not being able to go to live shows seem to be going towards a dammed need.
"The best era of hardcore is yet to be seen, and it feels like it is closing in."

Our email exchange closed out with Anton giving props to some like-minded friends from South America: "We want to make a big shout out to our friends in the Peruvian straight edge band ¡Tomar Control!, and their singer, July Salazar, especially. She did the guest vocals both on the EP and on our digital live session.
"Just a year ago, the thought of having guest vocals from the other side of the planet on a 'live show would have been unthinkable. This is very much a poof that the use of digital meeting technology also has its purpose when it comes to the hardcore scene."
R.A.T.S. on social media: Facebook | Instagram | Bandcamp
***
No Echo has launched a Patreon with 3 tiers offering all kinds of hardcore-related goodies to help support the site:
***
Tagged: r.a.t.s.