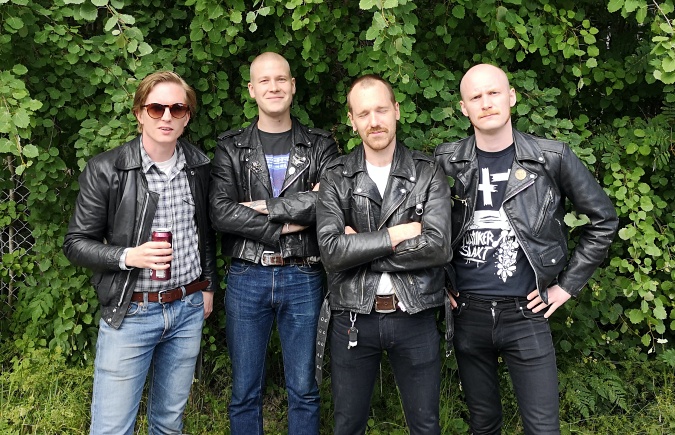 United by a mutual love for hardcore punk, early heavy metal, and '70s hard rock, the musicians behind Power Face first combined forces in 2015. The Stockholm-based band have issued a pair of 7 inches, and have been gigging steadily since then.
The Power Face lineup of Oskar (vocals), Erik (Guitar), Adam (Bass), and Leo (drums) have also played in such groups as Axe Rash, Pissjar, the Wallrides, and Gestures. But today the focus is on Door Slammed Shut, the forthcoming third EP from Power Face.
To celebrate the new record, No Echo is premiering the music video for the record's balls-out title track:
"The song is about going 666 mph in the wrong lane, hearing the distant sound of a door slammed shut," Oskar tells No Echo. "It's about asking yourself: 'Is this the point of no return? Is this the time to better my ways and become a healthy, reasonable individual?' And it's about answering no to all those questions."
The Door Slammed Shut EP will be out in August via Adult Crash on vinyl.
Power Face on social media: Facebook | Bandcamp
***
Donate a few bucks to help with No Echo's operating costs:
***
Tagged: powerface