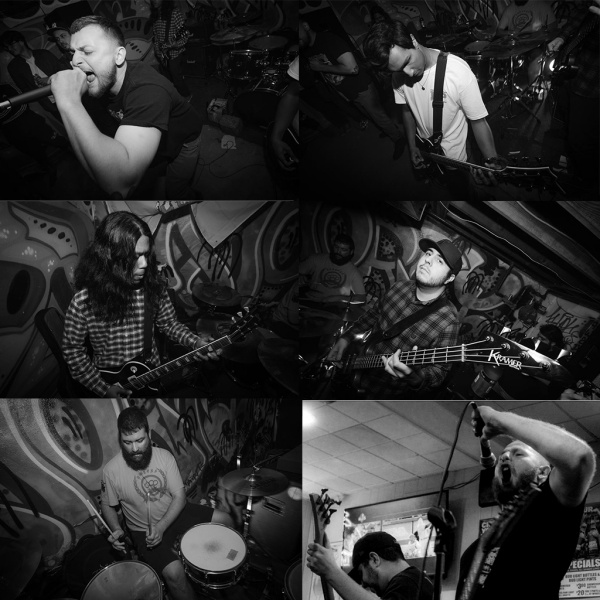 Featuring musicians from several cities in New Jersey and based in Edison, Player Hater is a metallic hardcore band that was originally founded as a drinking club in 2015, eventually morphing into a group a year later. Citing NYHC vets No Redeeming Social Value as a prime influence, the members of Player Hater don't take themselves too seriously, opting instead to have a fun and loose vibe in (most of) their lyrics and live shows.
Working at Landmine Studios with Len Carmichael (Fury of Five, The Dividing Line), Player Hater just finished recording Product of Dejection, a new EP of hardcore that comprised of thrash-kissed guitar riffs, fast tempos, and moshy mid-tempo around every corner. Take it all in below in the premiere of EP cut, "Systematic Genocide":
"We've been known to be the wild boys in NJHC through our social media and on stage antics, however, our serious side can be found in the band's lyrical content," Player Hater lead guitarist Chris Bacchus tells No Echo. "'Systemic Genocide' touches on the idea of how humanity is controlled by societal, religious, capitalist, and political structures. We are forced into living a life that benefits these power structures. They tend to dictate our reality. For thousands of years people bowed down to these units and were scared to question their authority. This fear to stand up against authority has more or less pushed us into this current rat race.
"As much as I want to blame the powers that be, I truly can't. We outnumber the elites, yet we let them divide us every chance we get. In reality, the public is to blame. Hopefully, one day we have the strength to stand up and break these power structures."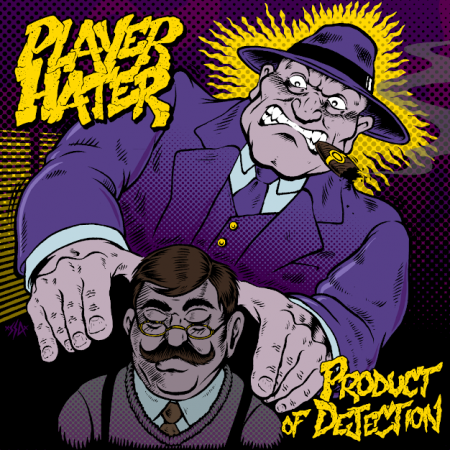 With cover art by Silvio Capoferri (see more of his work here), Product of Dejection will hit streaming platforms on June 1 and all sales proceeds will go towards Chris Russo, a friend of the band who is currently battling a very rare form of cancer. Hard copies of the EP will be available on June 7 at a benefit show for Chris that Player Hater will be part at Lot 13 in Bayonne, NJ along with Blind Justice, On Sight, Dissent, No Option, and Wastelands:
Tagged: player hater