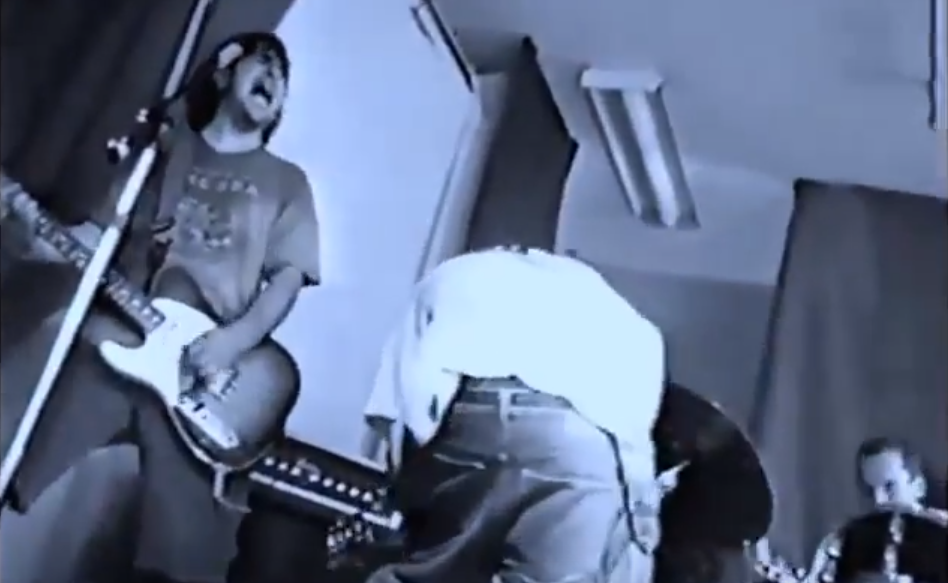 Featuring former members of such bands as Beyond, 52X, and 1.6 band, The Last Crime formed on Long Island in 1996, playing a style that could best be described as post-hardcore. "I met [guitarist/vocalist] Steve [DePalo] out at Stony Brook University and eventually we talked about doing a band that was a little more metal than our past bands, yet also trippy and abstract like Neurosis or Sonic Youth," The Last Crime's co-vocalist/guitarist Kevin Egan told me recently. I also spoke with drummer Richard Muller, and he offered this about The Last Crime's roots: "DePalo and I started playing when we were 15, 16. Down the road we hooked up Egan and [drummer] Erock [Svirida] through friends, I believe. We met [later bassist] Mike [Ciasullo] at Brownies after playing a show with his band."
"I was teaching myself how to play guitar at the time and Steve took that into consideration when writing the music. From the start we wanted to do a band where the two guitars were playing different parts throughout the songs," said Kevin, who fronted the aforementioned Beyond, a hardcore band that deserves way more credit for breaking down stylistic boundaries in their own right, but that's a story for another day.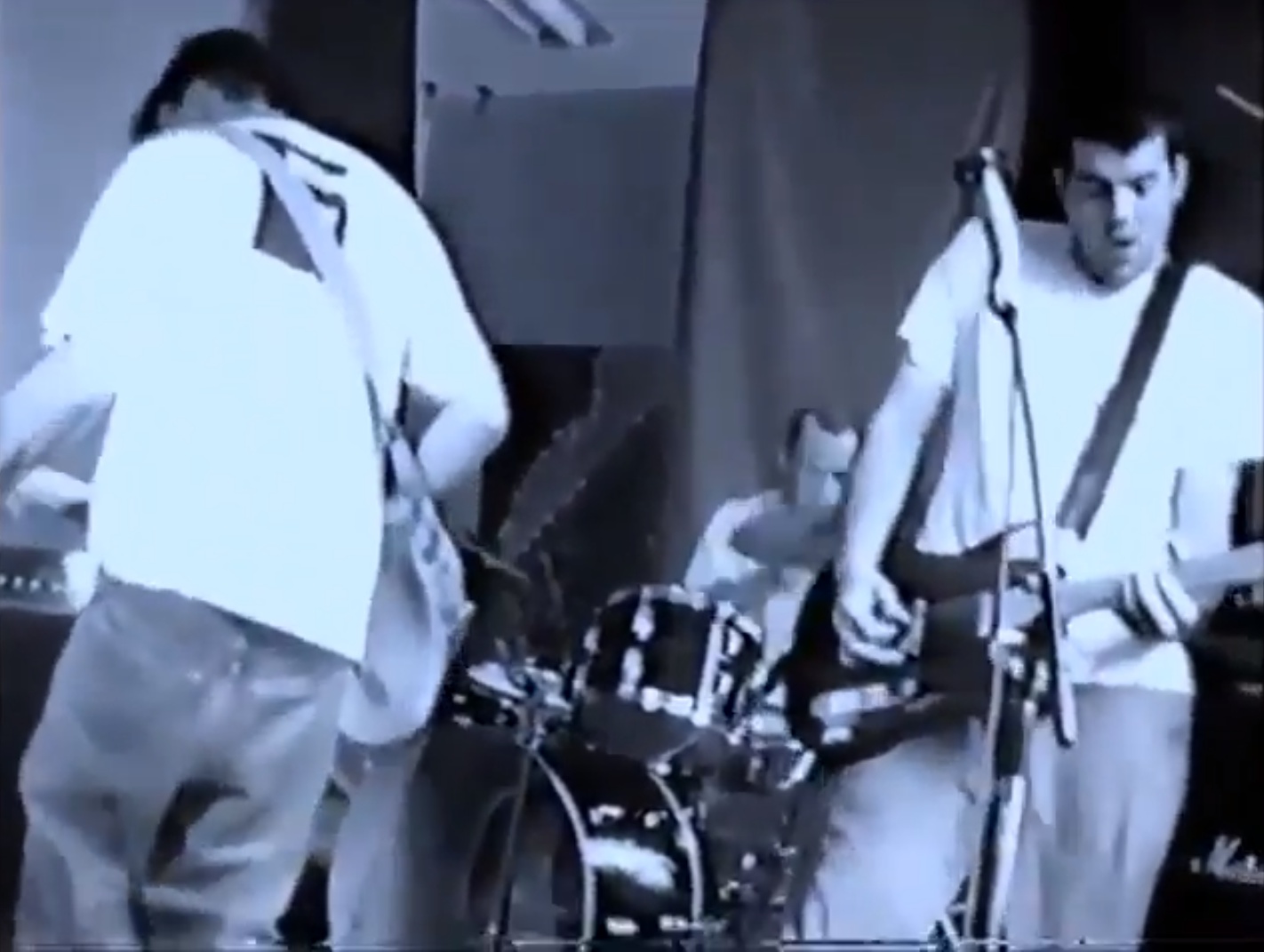 Thinking back to The Last Crime's formation period, Long Island was a hotbed for punk music, with venues like PWAC and Deja One regularly doing shows and bands sprouting up on a regular basis. Kevin didn't disagree with that assessment. "It was awesome. When Beyond was around, there was no scene like that on Long Island. It wasn't until the very early '90s that Long Island was able to establish itself as its own thing, scene-wise and musically."
The Last Crime recorded their first release, a self-titled 10", with Alap Momin (Dahlia Seed, Black Army Jacket), and released it on NYC-based The Omega. Sadly, since the group broke up before they were released, the group's final sessions have never seen the light of day. The fact that they were tracked with the great J. Robbins (Jawbox, Burning Airlines) makes that even more of a letdown for fans of this kind of music.
"I think Ian Richer, who ran our record label, the Omega, came up with the idea of recording at Inner Ear with J. Robbins. We were all fans of DC music so we're excited to do it," Kevin told me. "He was very quiet in the studio, very professional. We were acting like bunch of comedians from Long Island, but he remained focused and kept the recording going. I do remember talking with him about the Orson Welles film, The Trial."
But good things are meant to be. A new DIY cassette label called Sunken Temple Records will be releasing The Last Crime's final recordings, featuring the two extensive songs from the J. Robbins sessions. "Operate/Medicate" and "Man vs. Shark" were mastered in 2018 by Jon Florencio at Produkt Sound.
I asked both Kevin and Richard why they thought The Last Crime broke up and if they had any regrets. Kevin offered up: "I think Steve was more interested in focusing on his career." Richard had a bit more to say about the split: "It seemed to have run its course. I think DePalo had enough. Regrets? Not one. We had a sick time and played hard."
Lastly, I asked Richard what he had planned for Sunken Temple Records beyond this project . "I have releases on deck from 52X, Gospel, and Helen of Troy as of now."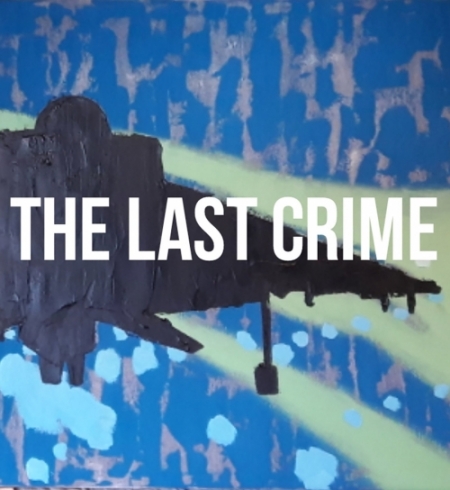 The Last Crime's "Operate/Medicate" and "Man vs. Shark" will see cassette and digital release July 31st; find digital pre-orders at Bandcamp and cassette preorders at the label shop.
Tagged: the last crime