I've listened to heavy music most of my life from exposure to it through an older family member or friends.
Another way I've found new bands is when a musician I'm familiar with starts something new, or it turns out they have previous bands I hadn't heard before.
I've written about Amenra a few times for No Echo; when I first heard about Predatory Void, my curiosity was immediate with Lennart Bossu and Tim De Geiter (guitarist and bassist of Amenra) involved in the band.
On the debut LP, Seven Keys to the Discomfort of Being, Predatory Void shows a realized vision shared by five musicians that aren't merely the sum of its parts when you hear of bands they are known from.
At just over 40 minutes, Predatory Void provides a great sonic introduction for listeners to experience. As part of promoting the release of their record, Predatory Void also made four videos; while all of them are interesting and enhance the listening experience, I want to highlight the videos for the first song, "Grovel" and the final song, "Funerary Vision."
The video for "Grovel" by Sven Harambašić, who also created the album cover art, is a visceral vision incorporating elements of collage that can also be seen in the cover art.
Throughout the record, you'll hear influences of death metal, doom or sludge, and the overused descriptor of post-metal. Because of the variety heard on record, Seven Keys to the Discomfort of Being is another example of why genre limitations are unnecessary.
For "Funerary Vision," the visual artist known as Dehn Sora presents an otherworldly and disarming world to envision. Cloaked mannequin-like figures and fire raining down are some elements you'll experience. Utilizing digital creativity to enhance natural elements like fire and blood make for an intense visual expression of the final song.
I won't go into detail, but I've had a stressful year so far and I'm trying to change various aspects of my life. It has felt particularly daunting and discouraging this week and Predatory Void has provided an appreciated soundtrack at this time of my life; in what is probably the calmest moment on the record my favorite song is "Seeds of Frustration."
Vocalist Lina R has a range that I don't feel I've encountered often and the vocals provided by Tim de Geiter also punctuate the sound by adding a different type of harsh vocals to the mix.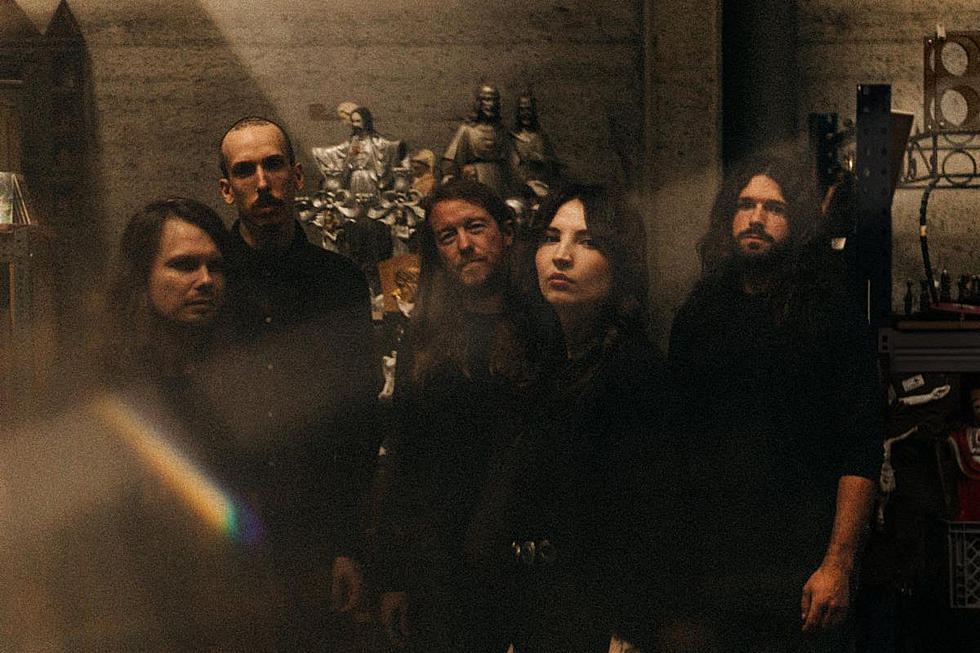 Released last month via Century Media Records, Predatory Void performed Seven Keys to the Discomfort of Being at Roadburn Festival last week. Other dates are scheduled in the next few months throughout Europe. Make sure to check out their Instagram for more info.
Predatory Void live dates:
July 6 - Groningen, NL w/ Takh
August 11 - Kortrijk, BE @ Alcatraz Festival
October 28-29 - Maastricht, NL @ Samhain Festival
Get It
Tagged: predatory void