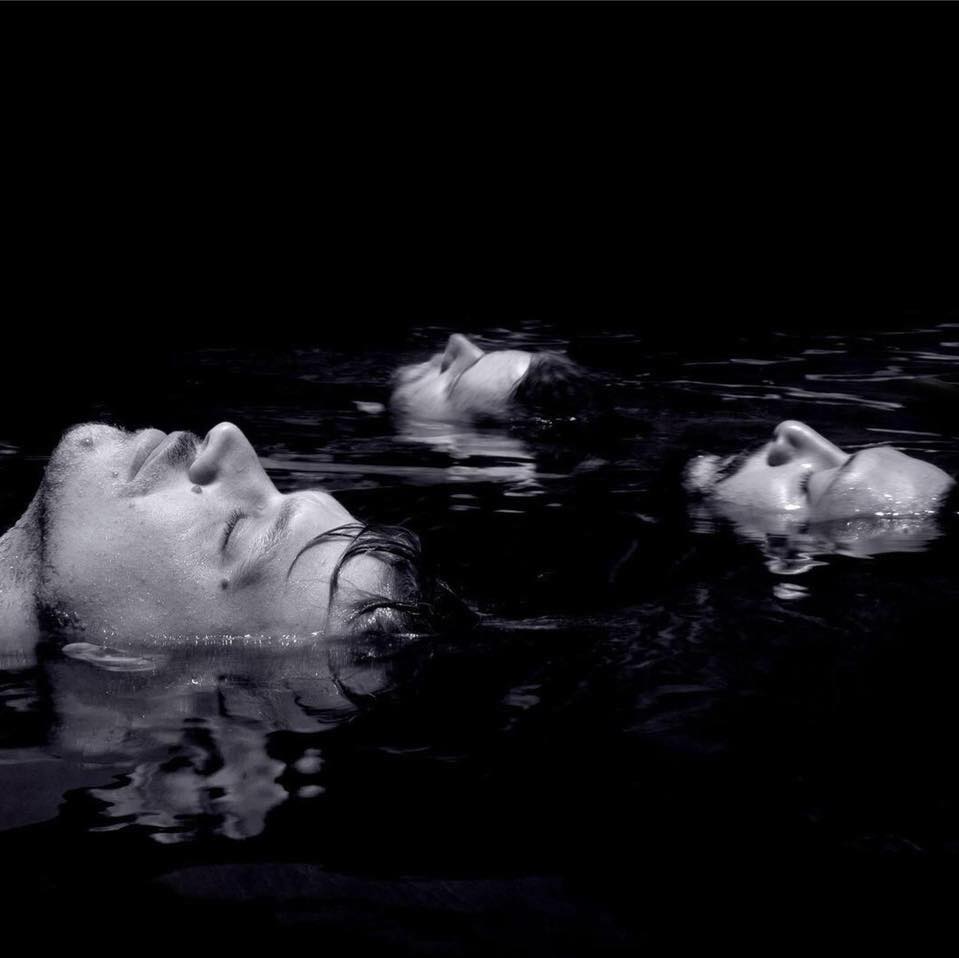 I feel like the whole "noise rock" genre tag is so broad and when it comes down to it, I'm not even sure what it means anymore. But listening to Exhalants, that's the first thing that comes to mind when I listen to Exhalants.
The new Texas power trio's self-titled debut also showcases bursts of glorious melody weaved throughout its 10 tracks, but yeah, the noise rock thing is not a bad way to describe what these dudes are doing. "We're drawing from a deep well of influences that include noise rock, but trying to expand on a genre that has been done so many times," Exhalants guitarist/vocalist Steve (the band prefers to be on a first-name only basis with you) tells me. "It's a moniker that works for us considering how loud we are and the way we manipulate feedback and frequencies."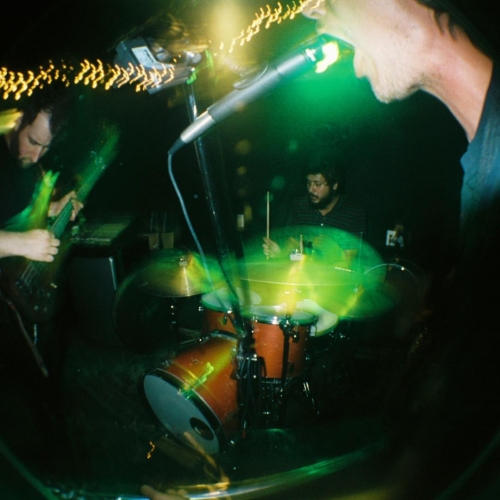 Formed in 2017 alongside Body Pressure drummer Tommy (again, no last names needed), Exhalants will be dropping their aformentioned debut LP this month, but since No Echo is on top of shit, we got the advance stream of "If Only," a track for you folks to check out today. The record was tracked and mixed by Ian Rundell (Ghetto Ghouls) in Austin and mastered by Greg Obis (Yeesh) at Chicago Mastering Service.
That melody I brought up earlier isn't some coincidence. Exhalants bassist Bill used to play with Steve in Carl Sagan's Skate Shoes and chimes in with the following: "I grew up worshipping Chris Squire [Yes] on bass and chased a overly glassy tone that's caustic and jarring in higher frequencies but punchy and explosive in lower frequencies. Before I met Steve, I was always the loudest one in every band I was part of and telling people to turn up constantly. He's the first one who had to tell me to turn up. It's kind of turned into this loudness war and that's where all that nasty racket is coming from.
"However, I usually write riffs that are melancholic and beautiful. There's no conscious effort to make something abrasive. We just use abrasive sounds when writing music that comes natural to us."
As you can hear above, some of the riffing — especially on the "Ego Death" — feels like it's coming from a metal place. I ask Steve and Bill if they were teenage heshers. "I'm just a teenage dirtbag, baby," offers Steve, referencing the great/terrible Wheatus track. Bill laughs and says, "We're all into different metal bands (especially Khanate and Sumac these days) but I don't think they had a particular influence on the way we write. If anything my favorite metal records are the ones that have a bleak atmosphere with very major and modal riffs. If anything we pull from the atmosphere and relentlessness of some of those records."

"If Only" is probably my favorite track on the album, and that's saying something because I rarely go with the longer cuts. "That seems to be people's favorite song," Steve tells me. "It's a very simple riff, but explores the power of dynamics, which has seemed to lost it's touch with a lot of modern music. It takes a lot of vulnerability to be that quiet and I think the lyrics and substance of the song perfectly reflect that; the vulnerability of battling depression and being open about it. But I like to think that there is some power behind that, being so brutally honest in a public setting. Society has put such a stigma on depression and mental illness. It's bullshit. I feel like it's something that should be expressed and talked openly about. You can't make any progress if you don't know what needs to be worked on.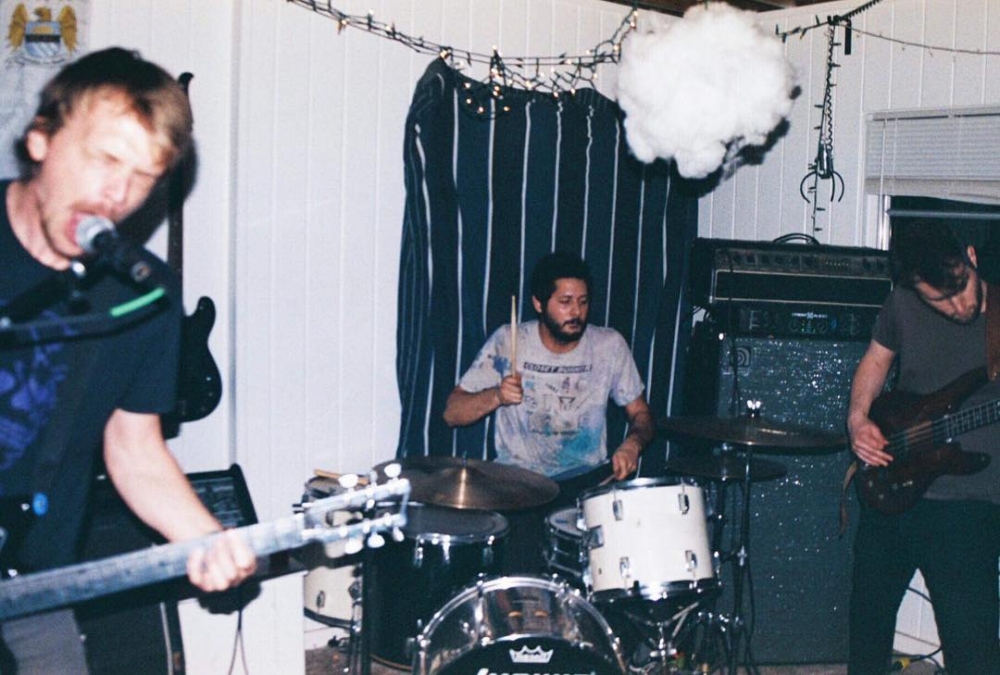 Finally, I found out that Exhalants was recorded during a single-day marathon session. I bring this up to Bill and ask if that was purely an economically-driven decision, or if there was something else at work. "When trying to capture music this abrasive and raw, the ideal approach was to do it all in one take. If we had recorded over a longer period of time, we would have lost some of the harsh and jagged quality. Ian not only works quickly but also does a skilled job capturing all the nuances of such a loud project. We enjoy working with people who understand our music without explanation."
Exhalants will be available on LP and download on Aug. 24 via Self Sabotage Records and can be pre-ordered at this link.
Upcoming Exhalants live dates:
08/21 Austin, TX @ Beerland w/ Skeleton
09/15 Austin, TX @ Beerland (Austin Jukebox #12) w/ Body/Head, The Austerity Program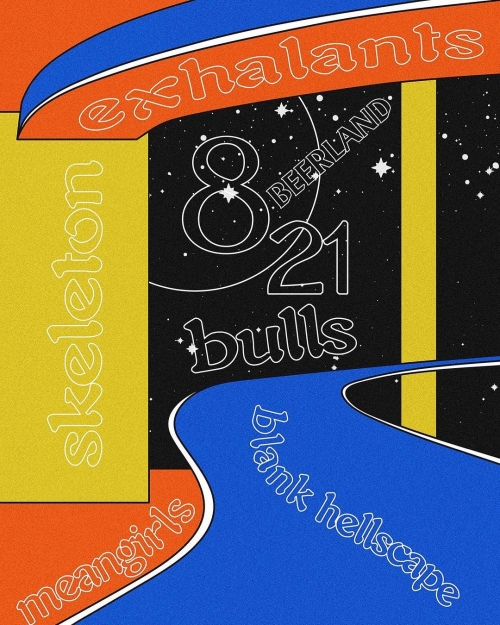 Tagged: exhalants