Mining influence from the likes of Sepultura, Iron Age, and (old) Metallica, California sextet Doomsday are astute students of the Power of the Guitar Riff.
Formed in 2018, the Bay Area-based group might already be on your radar thanks to a slew of singles and a promo tape that came out earlier this year. You might have also caught them live on bills with such bands as Dead Heat, Municipal Waste, and SPEED.
Building momentum, Doomsday teamed up with Creator-Destructor Records (Gulch, Scalp) for the forthcoming release of their debut EP, Depictions of Chaos.
Featuring arresting cover art by Selena Rodriguez, Depictions of Chaos will arrive next month, but I'm excited to share a song called "Attaining Heaven By Force" from the EP. The addition of Justin from Field of Flames on the track only helps cement its power:
Doomsday vocalist Carlos Velazquez shared the following thoughts about the song's lyrics:
"I wrote 'Attaining' for a lot of different reasons. I was heavily inspired by a poem that I love called 'Death That Need Not Have Been' by Flora Hendricks and how she describes how haunting a battlefield can be. I also wanted to keep in theme with all the different forms of chaos I had in mind; a lot of the songs deal with mental anguish and the aftermath of it but I wanted to write one song that was as literal as possible, and the idea of war just encapsulates chaos perfectly.
"I wrote the guest part specifically for Justin of Field of Flames voice in mind; when our guitarist Ryan writes a riff I kind of immediately get the vibe I want to go for story-wise and I just knew Justin would fit the part and knew he had to be on the song."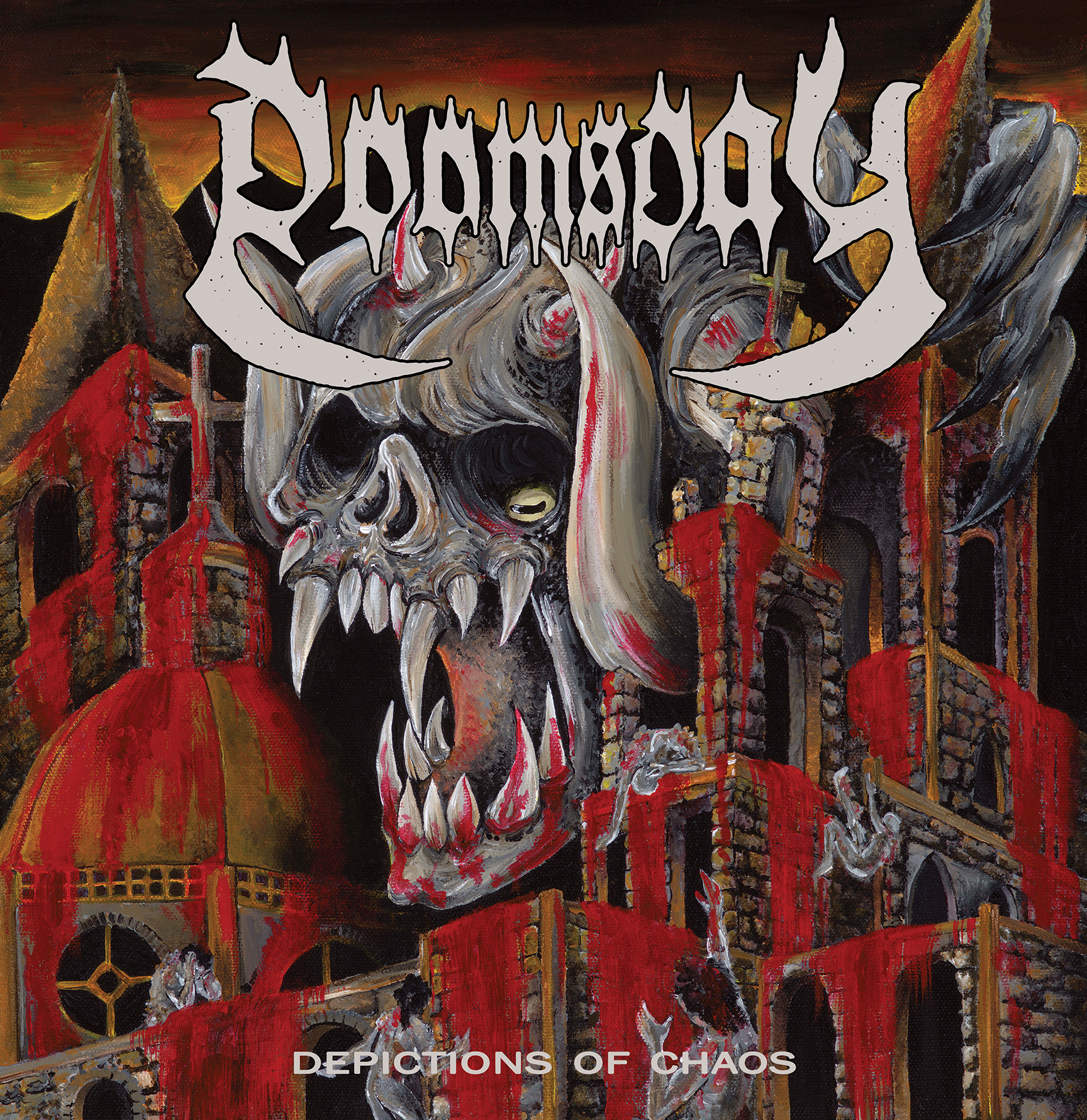 Depictions of Chaos will be released on 12-inch vinyl, CD, and all digital services on November 18th via Creator-Destructor Records (pre-order).
Doomsday on social media: Twitter | Instagram | Bandcamp
***
Help Support What No Echo Does via Patreon:
***
Tagged: doomsday