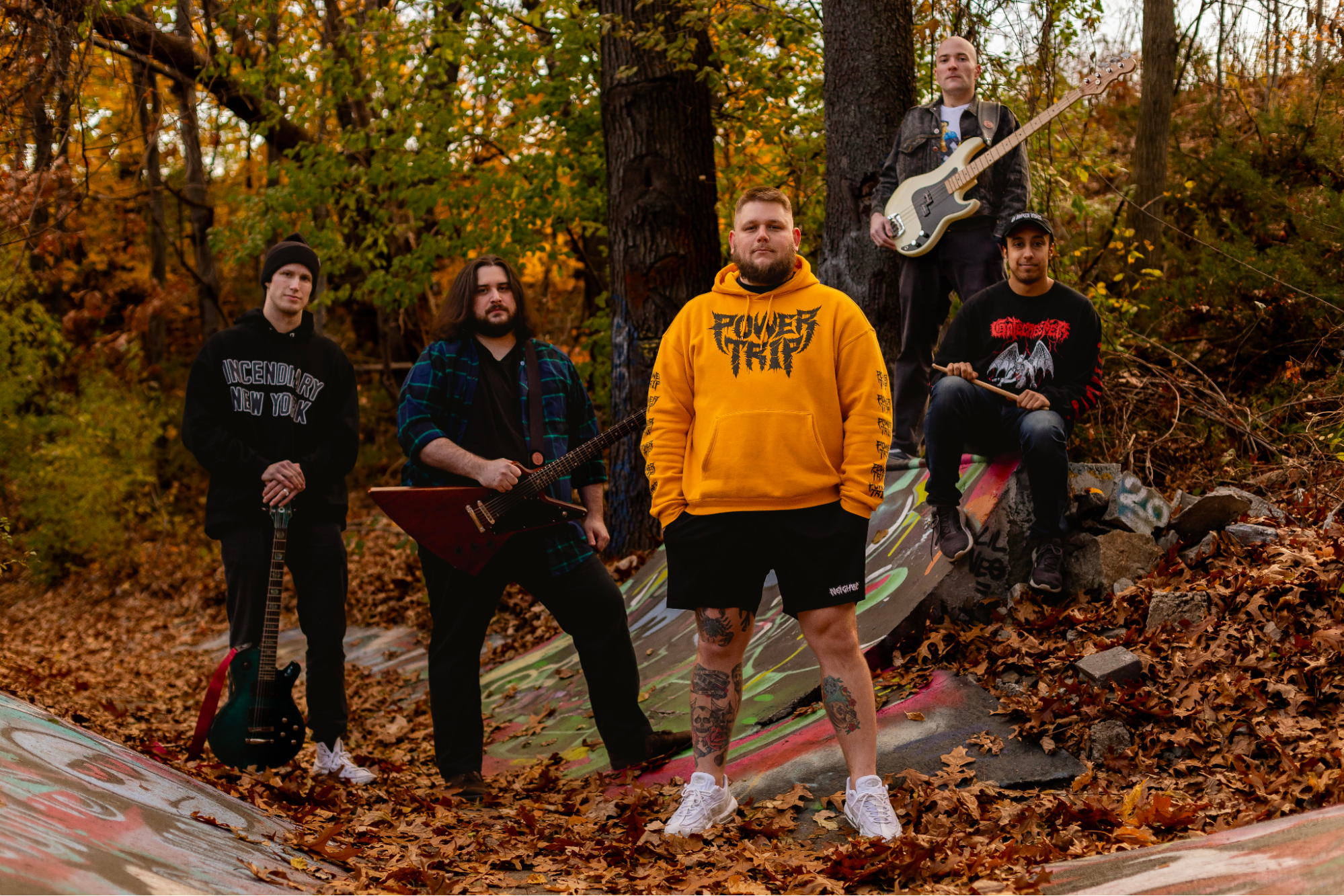 I didn't expect to be covering crossover thrash so frequently when I came on board this site but I've had an amazing time doing it that's for sure. Back in January I covered Death Strider, a fresh face on the Boston crossover scene and arguably one of the hardest bands doing it right now.
The band's immense talent lies in their breakneck rhythms guided by axemen Jack Collins alongside Olin May, bassist Andy Hume and drummer Christian Koomey which are all capped off by the towering vocals provided by Jesse Dampolo.
Death Strider already delivered their Earth-shattering eponymous EP on New Year's Day and now they're hitting us all once again with some more apocalyptic and thrashing tunes. This time the group seeks to pay homage to one of their key influences, Sepultura, by dishing out a mashup of the band's "Arise" and "Dead Embryonic Cells" off their 1991 classic, Arise album.
Speaking on the Brazilian's influence and why Death Strider chose to do the cover, vocalist Jesse states: "When we were talking about covers we landed on Sepultura pretty quick because they were a primary influence for the band when we got it started. Arise is our favorite album of theirs so that was obvious too, the only hang up was which song to cover.
"After considering every song on the album it came down to 'Arise' and 'Dead Embryonic Cells.' A month or so later we were driving and listening to Sepultura's live album, 'Under A Pale Grey Sky,' and heard a live version with the two songs combined and it includes all the parts we love most about each song. The only things missing were the solos, so we put one of the solo sections back into the arrangement and we were off and running."
The band has parterned with No Echo to premiere the track a day ahead of its official release on streaming services. If you like fast, destructive, and apocalyptic thrash metal that borders on death metal, then hit the play button below and you won't be disappointed:

Tapping in to Jesse's career in video recording and editing, the band has also released a video that details the recording process of the single itself. This recording was the first time the entire band was in the studio together as a whole rather than in broken up sessions during the recording process:
"Arise/Dead Embryonic Cells" will be available on all streaming services tomorrow (March 11th). Stay tuned to the group's social media pages where they'll be announcing their first show soon.
Death Strider on social media: Facebook | Twitter | Instagram
***
Help Support What No Echo Does via Patreon:
***
Tagged: death strider