When asked about his new band, Burning Strong, guitarist Robert Goodspeed hits me with: "We take influences from Count Me Out, Go It Alone, American Nightmare, and In My Eyes." So, you wouldn't blame me for being very intrigued. My correspondence with Robert began through his work in two other groups: Malice At the Palace and Twisted Dream. But Burning Strong is the order of the day, so let's stay on point.
Based in Pensacola, the Florida hardcore combo also includes Kevin Lewis (vocals), Tito Langlois (guitar), Taylor Drugan (bass), and Mac Carpenter (drums). "We've always been good friends from playing with each others bands in the past and decided to start something new together playing our favorite style of hardcore," Robert says about Burning Strong. "We started late 2018 with some iPhone demos sent back and forth and then the last piece was just finding a singer.
"Kevin was playing guitar starting out and then wrote some really awesome lyrics and we all decided it just made more sense for him to sing what he's passionate about than letting someone else try to sing those words for him."
Today, Burning Strong just dropped their debut full-length, The Fire Rages On, an 11-track beast that is chock-full of emotive yet ripping guitar riffs, and dynamic arrangements that keep you engaged throughout. Florida metallic hardcore rarely disappoints, and this record delivers in a big way:
"A lot of our lyrics, particularly the first song 'We Survive,' are about our love for hardcore and the music scene so a time without shows has been insanely frustrating for us all," Robert tells me. "The Coronavirus cancelled our record release show but we're ready to reschedule and get back to playing live again. 'We won't let this die, our pride helps us survive.'
"Also, we want to thank John Howard for all the help tracking this record and making it sound so great. This is the first full-length any of us have written so we're extremely excited about it."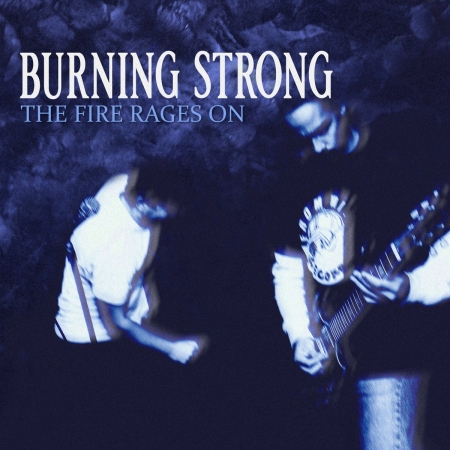 You can download The Fire Rages On directly on Bandcamp. If you want the album on CD, From Within Records have it ready for you here.
***
Donate a few bucks to help with No Echo's operating costs:
Tagged: burning strong