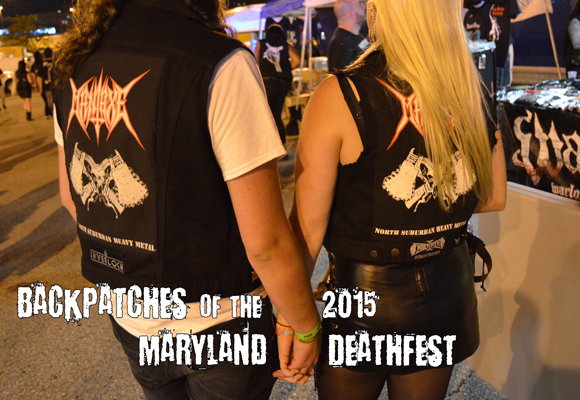 While they say, "Three strikes and you're out," they also say, "Third time's the charm."
With no strikes against me yet, I decided to go out charmed—without, as they say, "jumping the shark" (or "goat," in this case)—so this, the third year of the backpatch project, will be my last. If you didn't get enough of the first two, you can always view the previous year's photos here, as well as the original here.
Though I often believe it's because I'm not as metal as I used to be, the real reason was that I wanted to go out on a high note.
The 2015 Maryland Deathfest would be great this year, but it got started without me, as I missed the first day, and am curious to know the crowd's reception to Mobb Deep.
Short on sleep, Little One and I got up at dawn and started driving at 8:00am from Brooklyn. We turned the corner of my block to find the day had begun with a fresh induction to my Forgotten Rides photo blog, and a quick shot to try out the new lens I bought just for this event.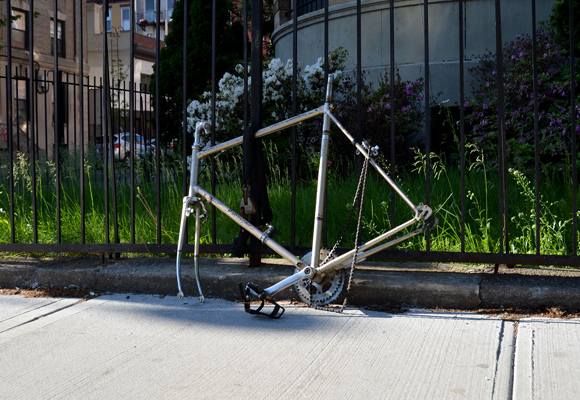 A breezy three-hour ride south, blasting our favorite hits on shuffle, and after hurried parking, we are there. Despite having a little less time sightseeing than my previous trips to Baltimore, I had a great time.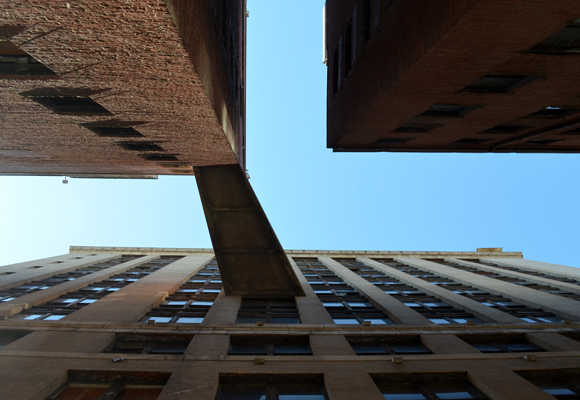 The shows were great at this lucky XIII, and I got to see a few bands I was really looking forward to.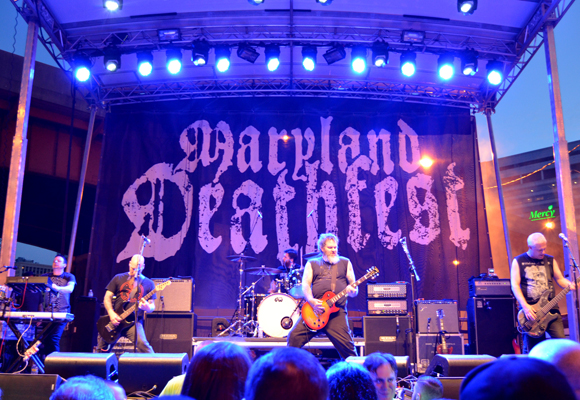 Between sets, I asked several hundred for their permission to commemorate the collection they carried behind them, and not a single person denied me. There was a handful who said that to deny documenting theirs would be a damn shame. I walked away with close to 400 photos this time around, and thank everyone who turned their backs on me; letting me take an everlasting look.
This MDF, I got a few pats on the back for my two previous photo selections. I noticed names of bands I was unfamiliar with, saw the classics, and some I didn't expect to see. I learned some of the artists' names behind a handful of the artwork, and struggle to remember so many others (please comment if you know who some of these artists are). I noticed a couple of entries from last year, and—though I didn't see anything like 2014's roadkill jacket—there were some that were pretty amazing. I met a husband (who is in this year), jealous of his wife beating him out last year, and I don't think I've ever seen so many smiles on people's faces in one day.
You see. None of this sounds very metal to me.
Anyhow, it's because of each year being the "best one yet" for me, I thought to leave the project with the best of memories on a nice trifecta. I wasn't the first to notice, and I hope to be nowhere near the last.
With that, No Echo presents my Top 100 Backpatches of the 2015 Maryland Deathfest...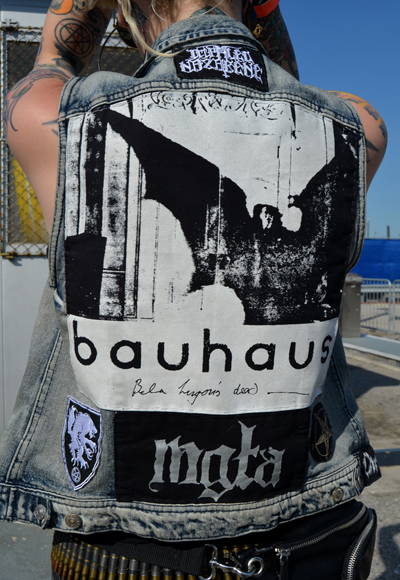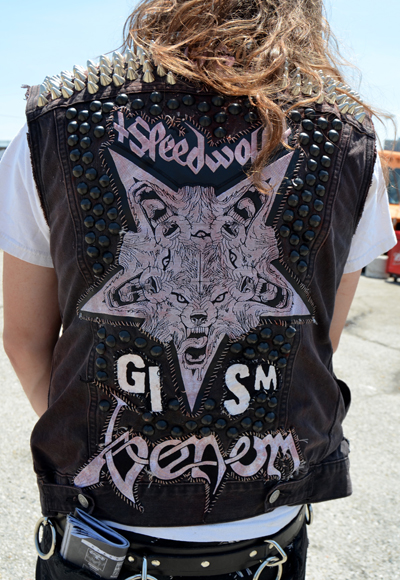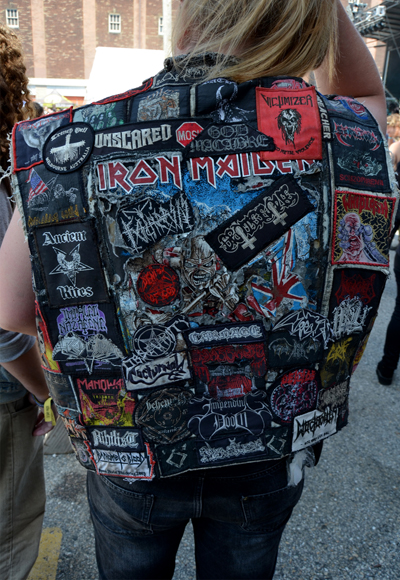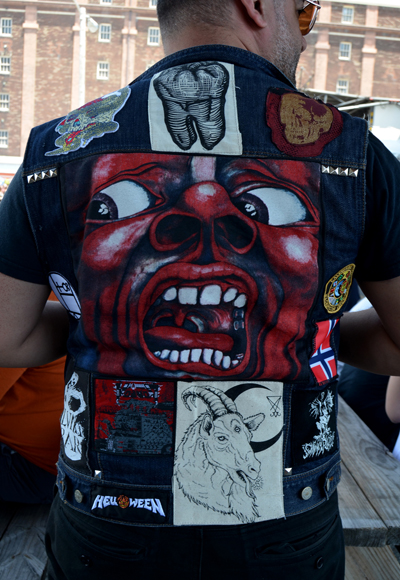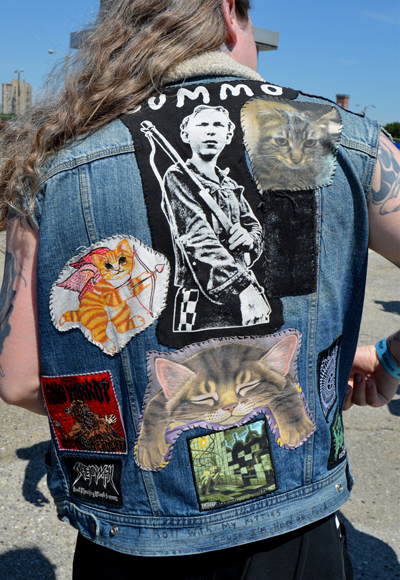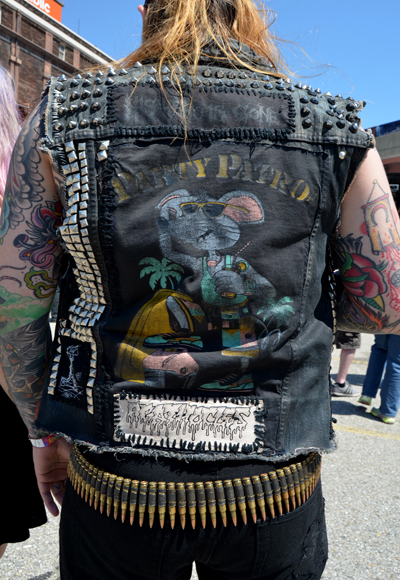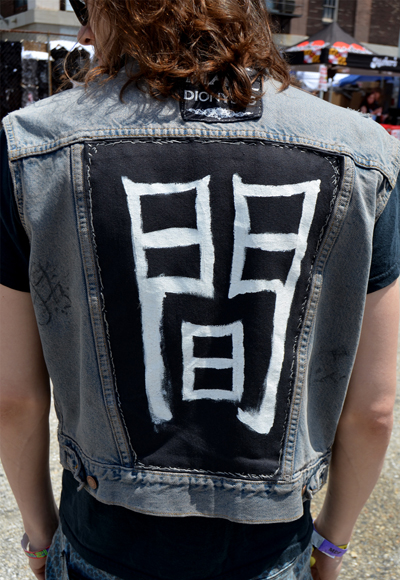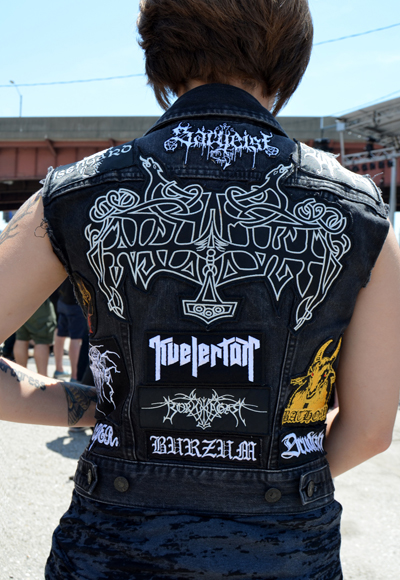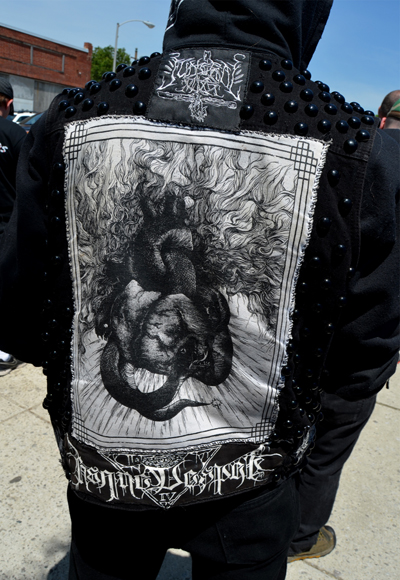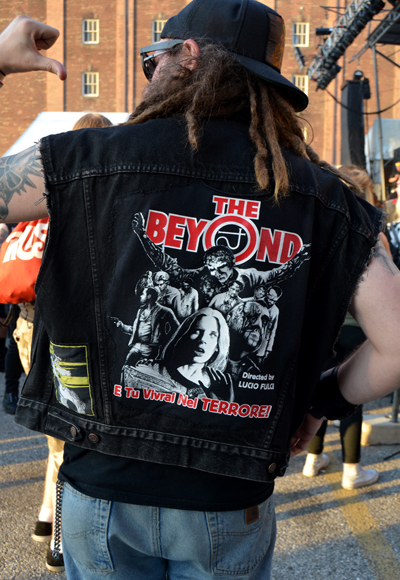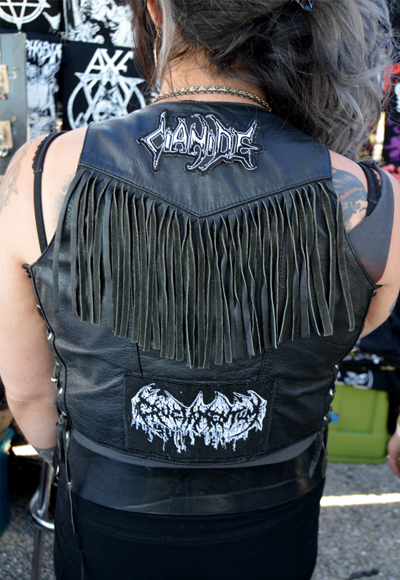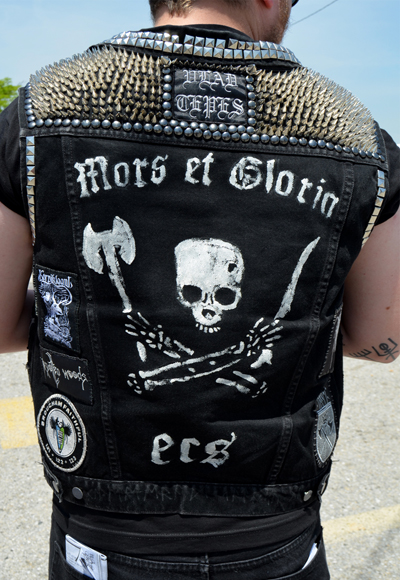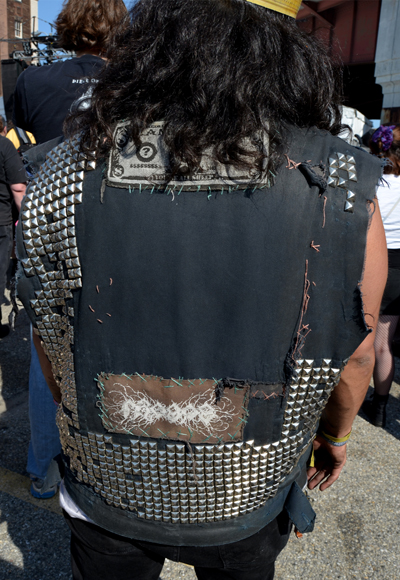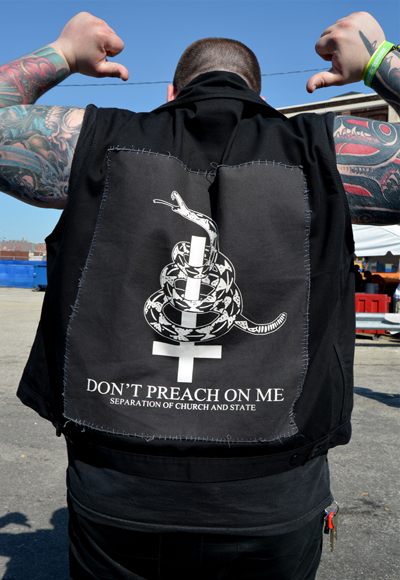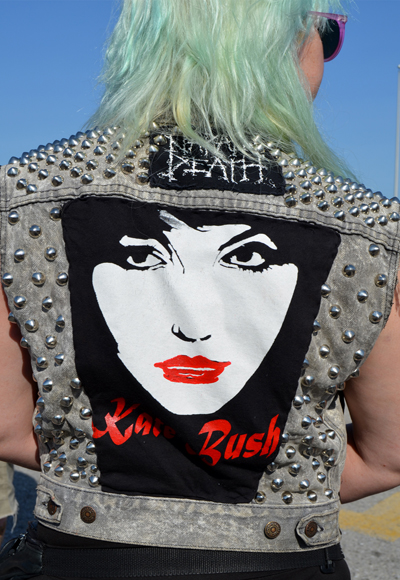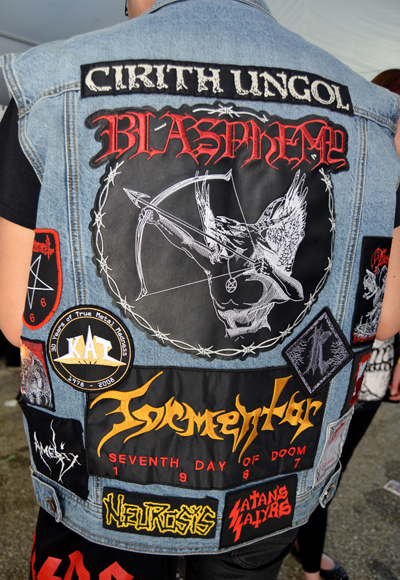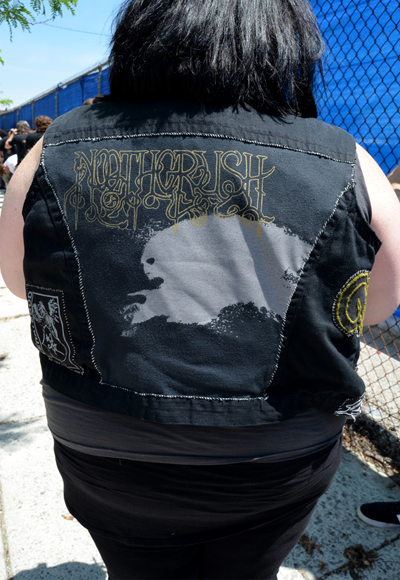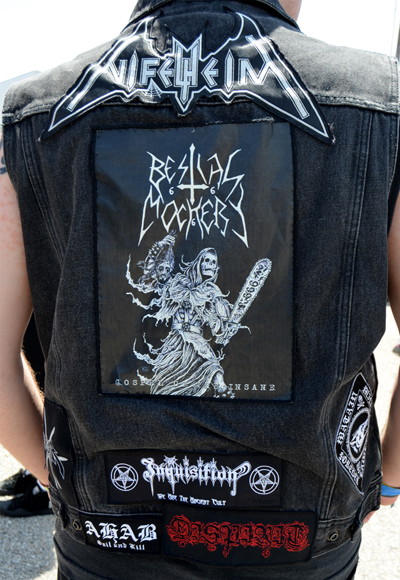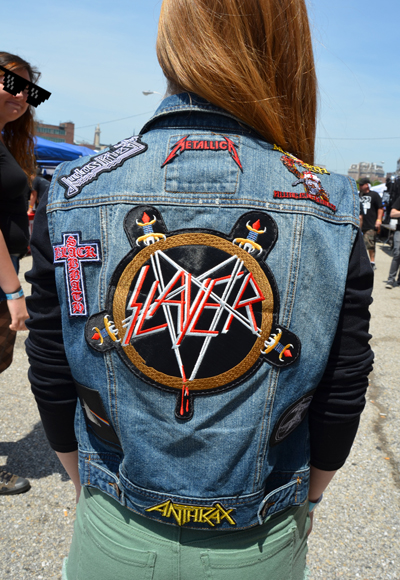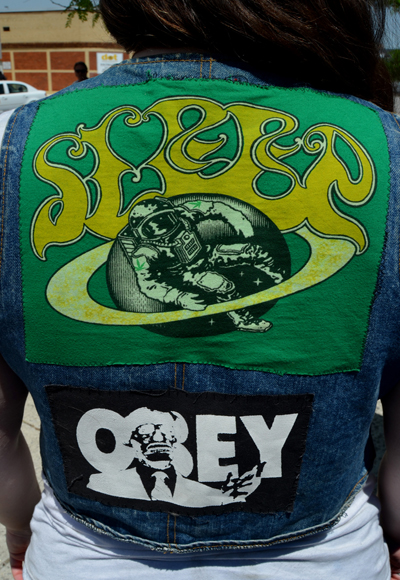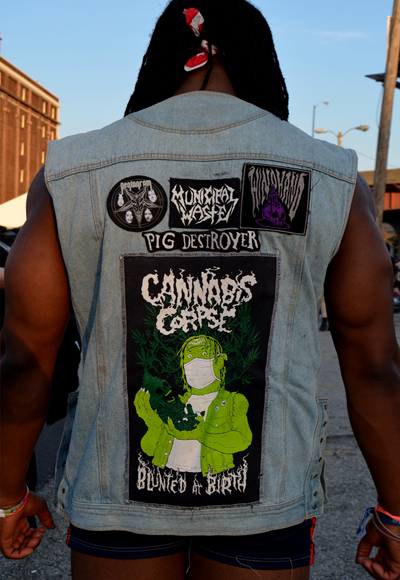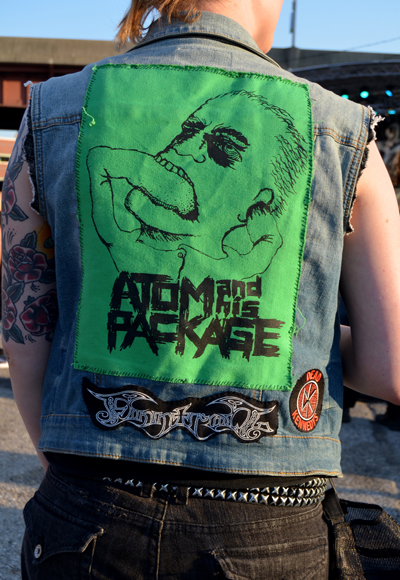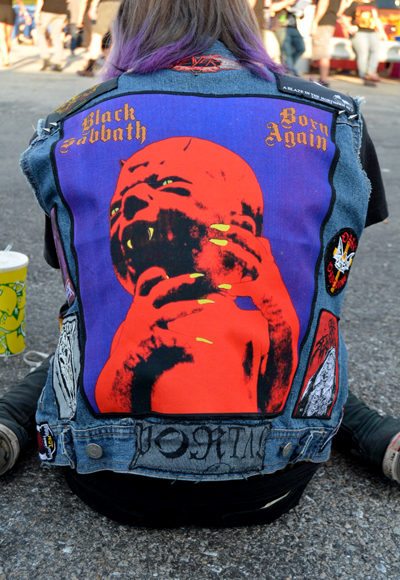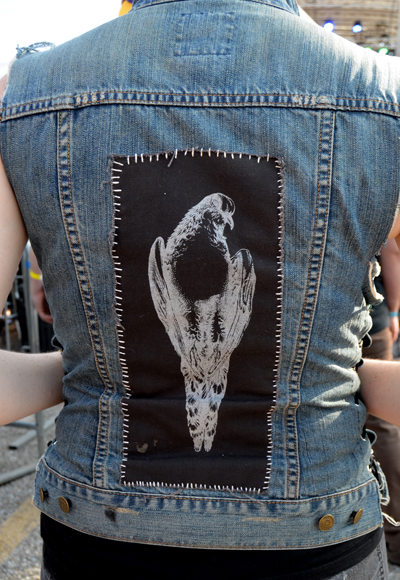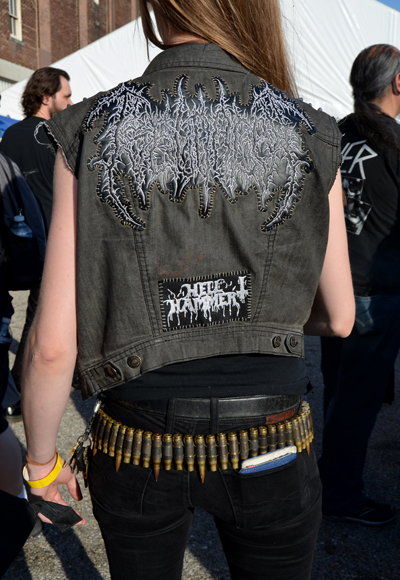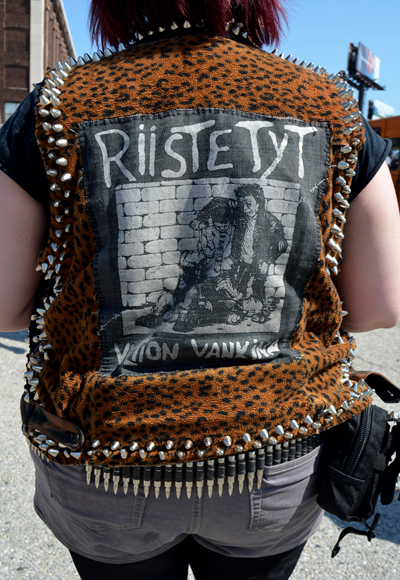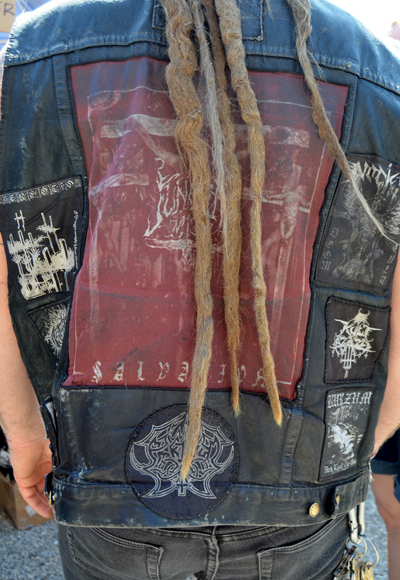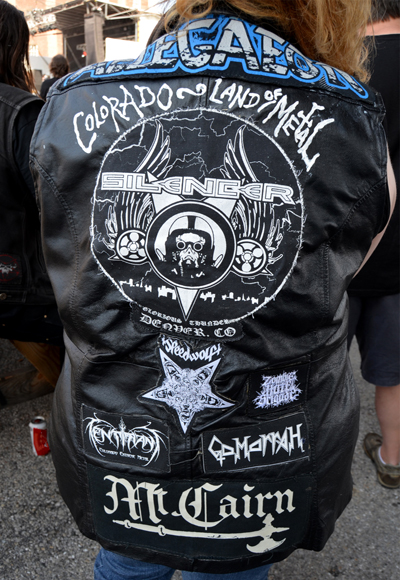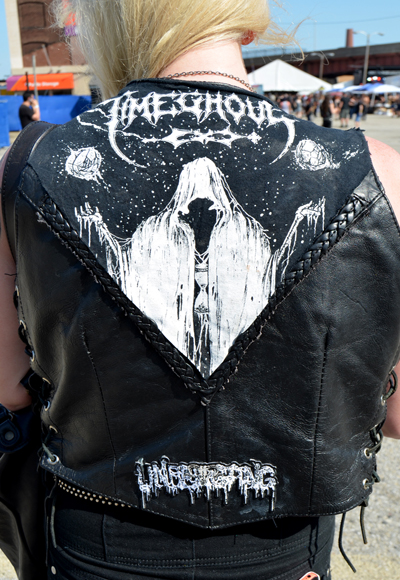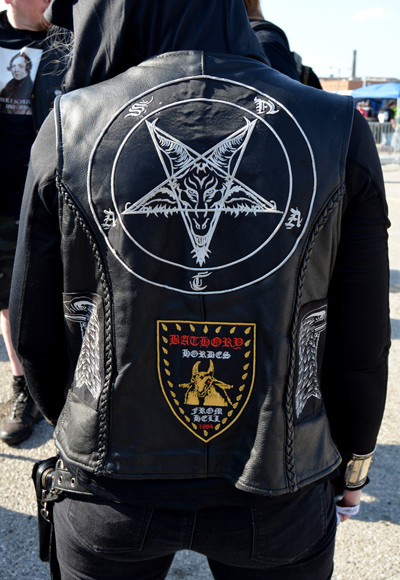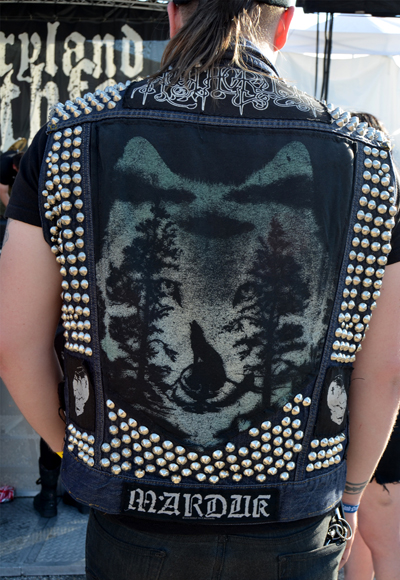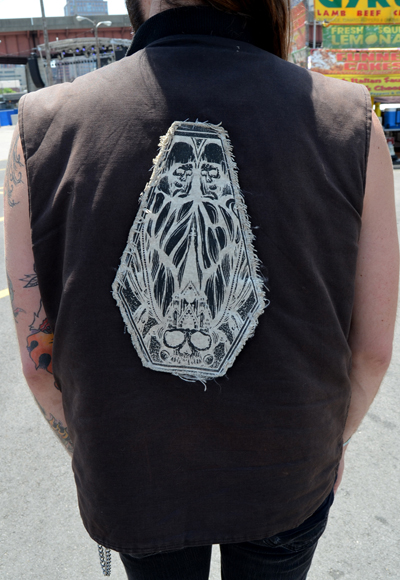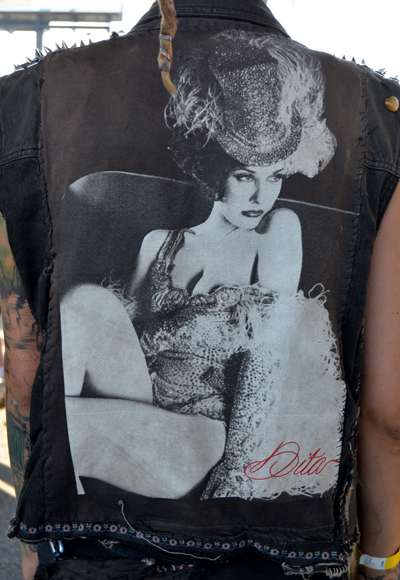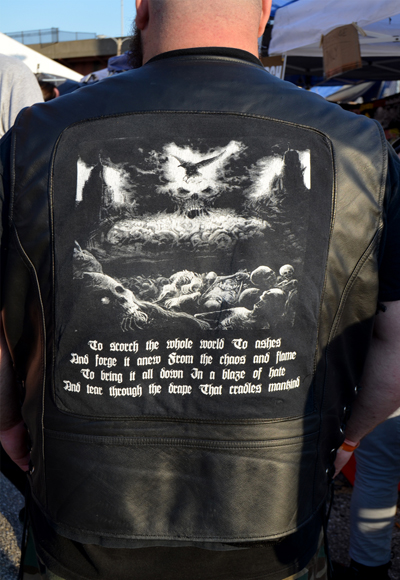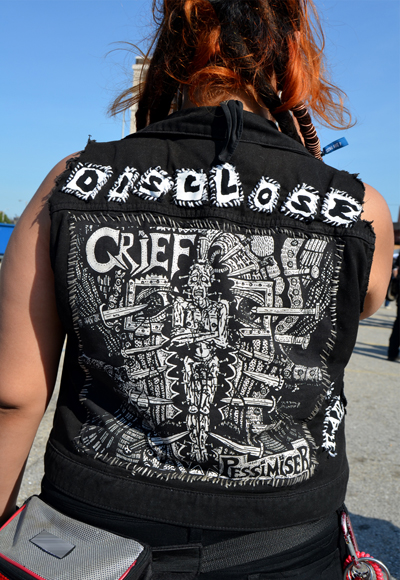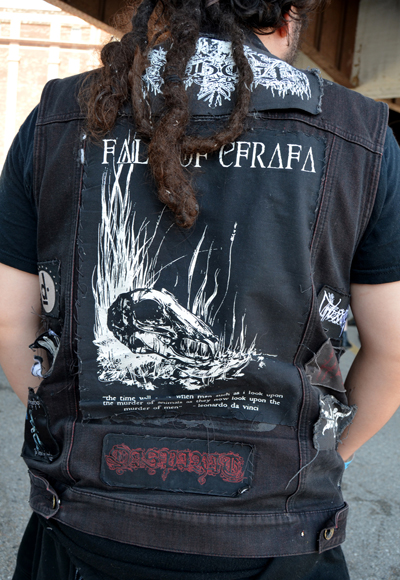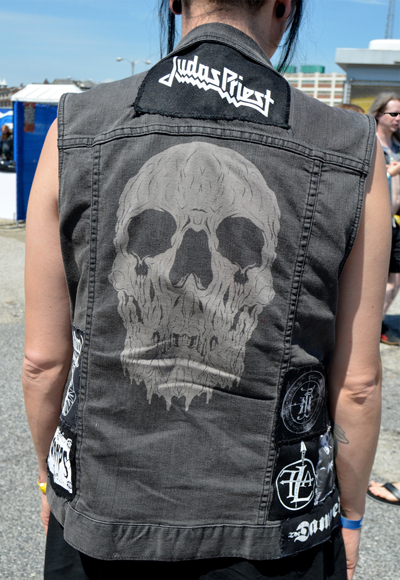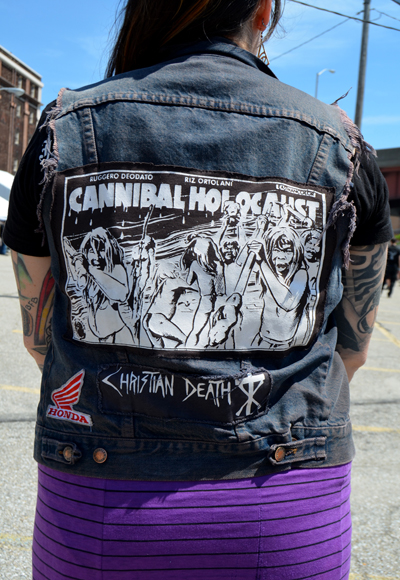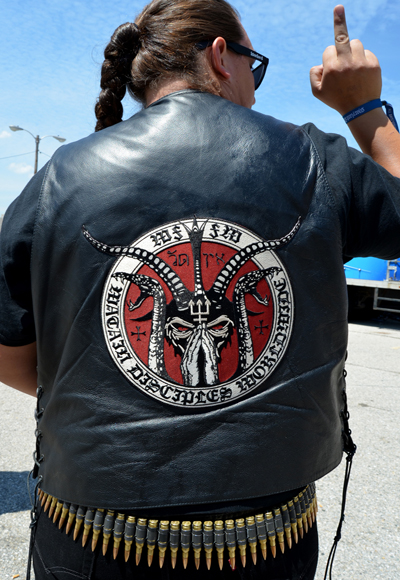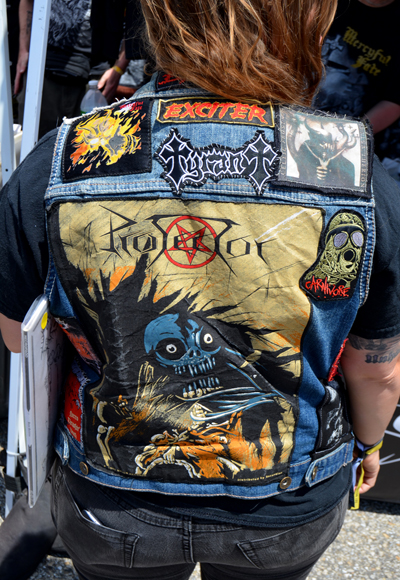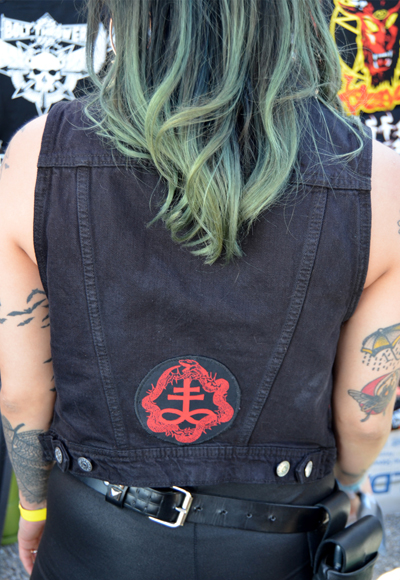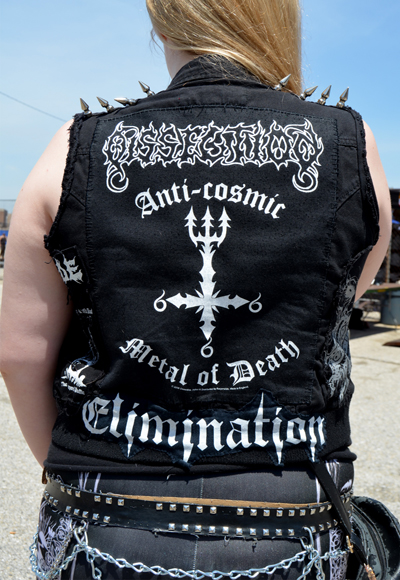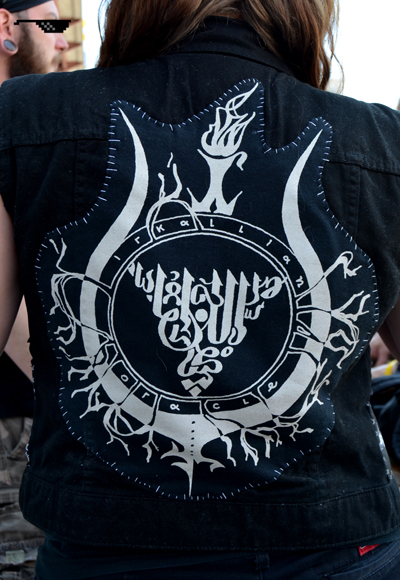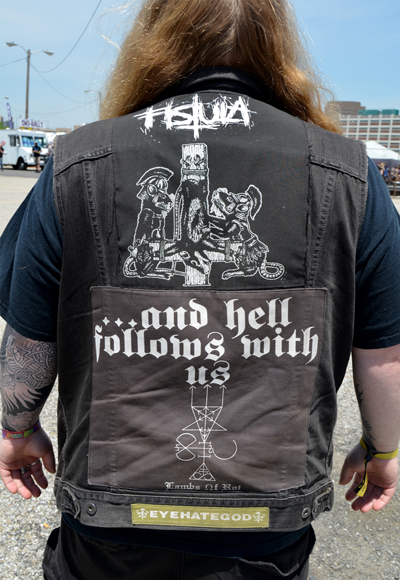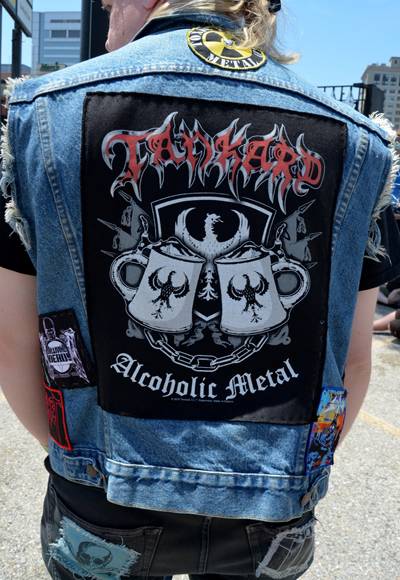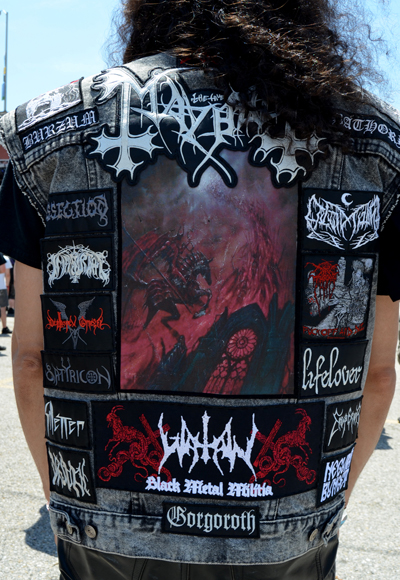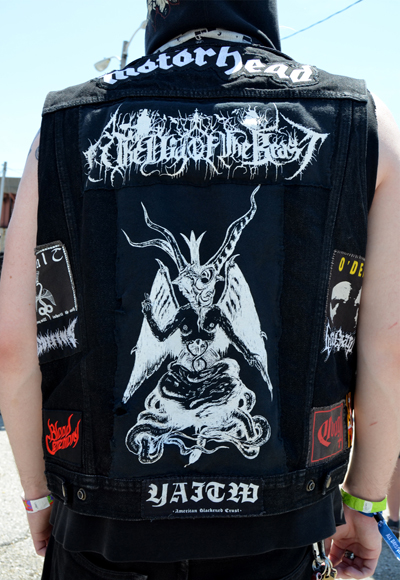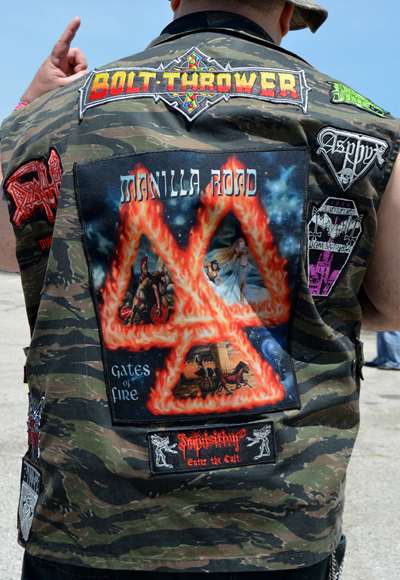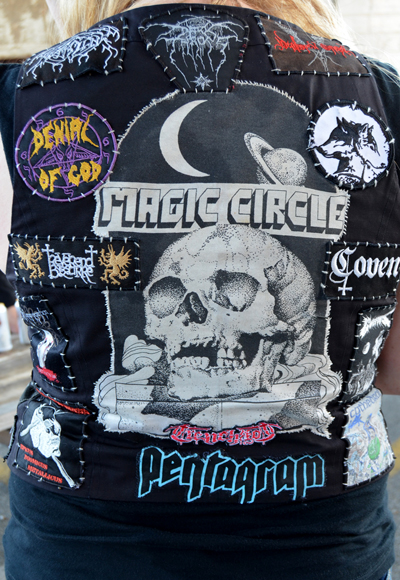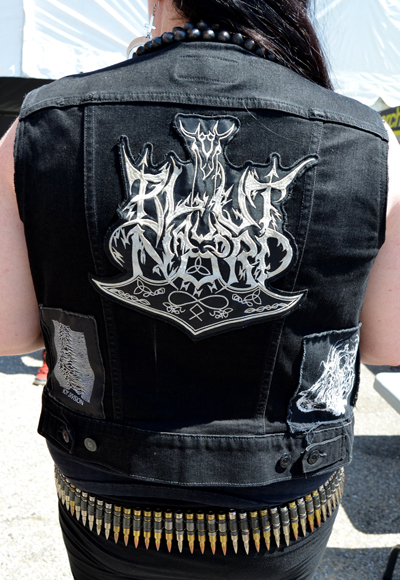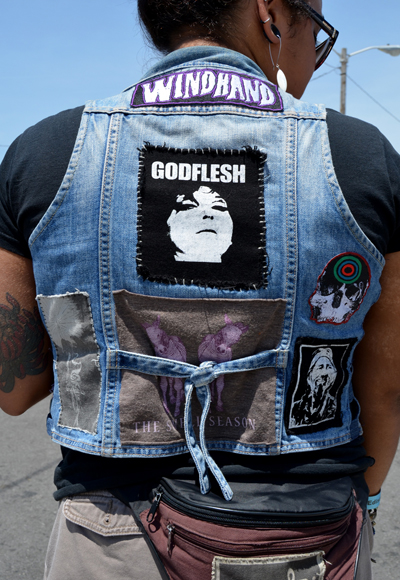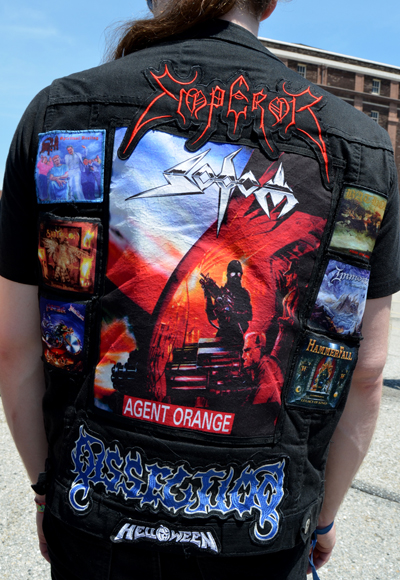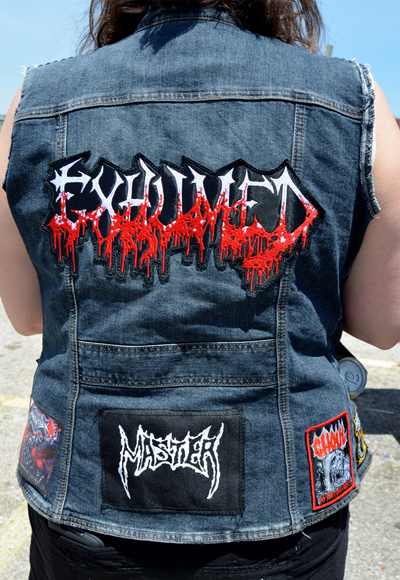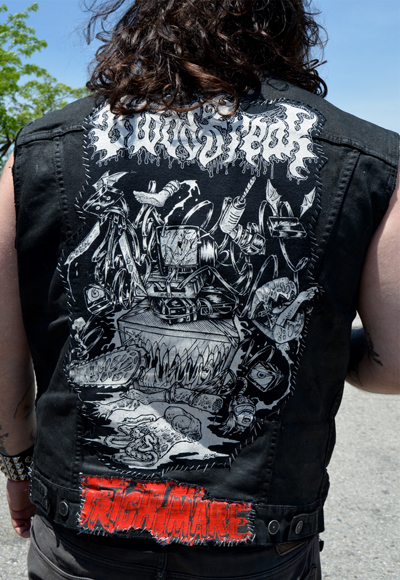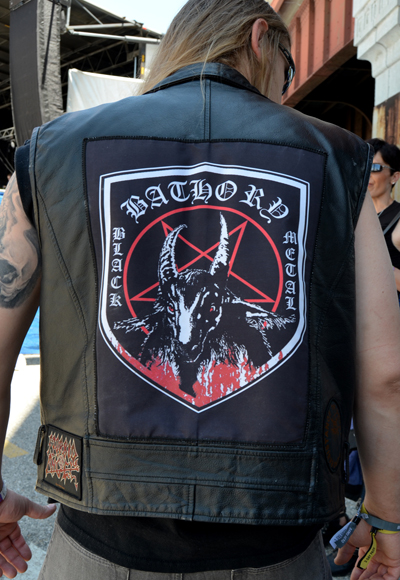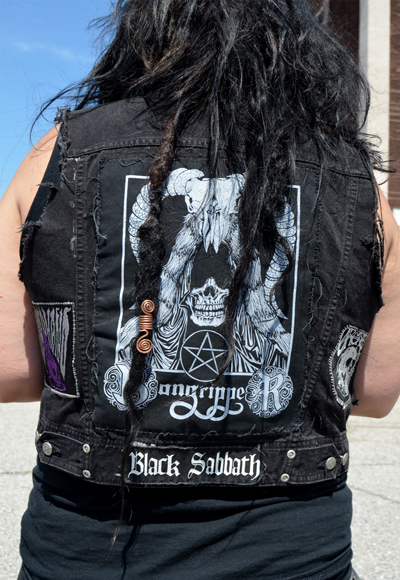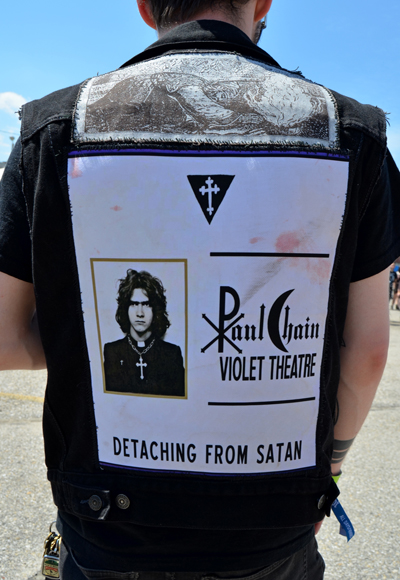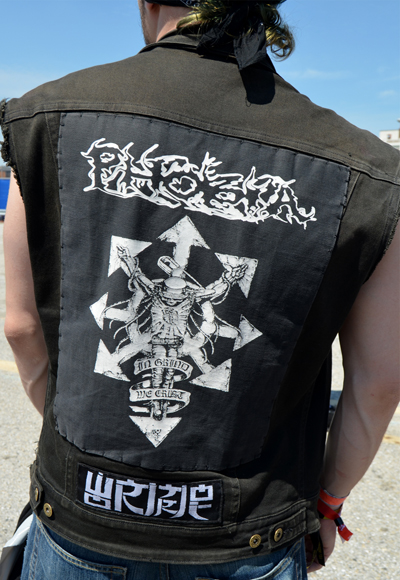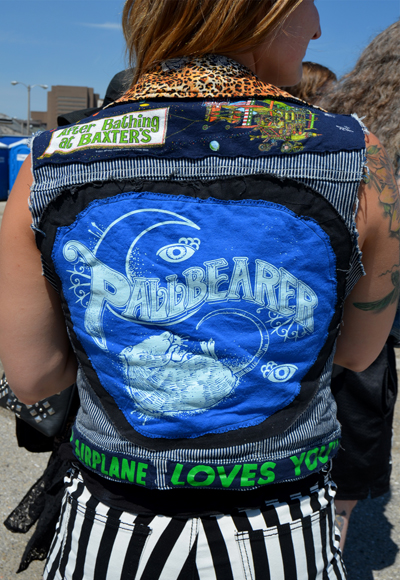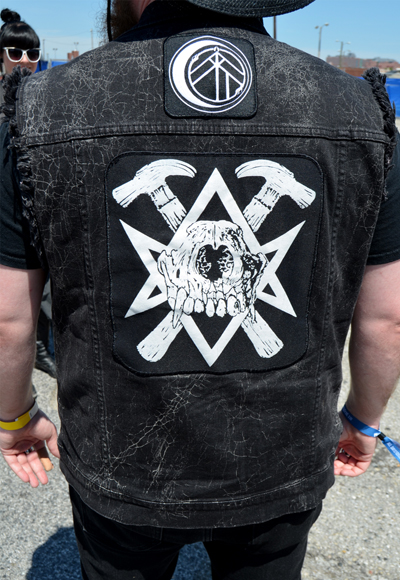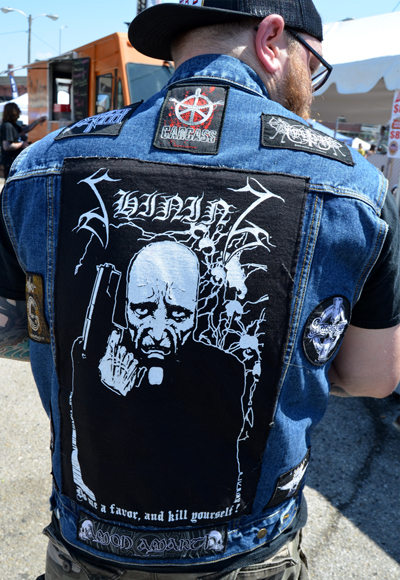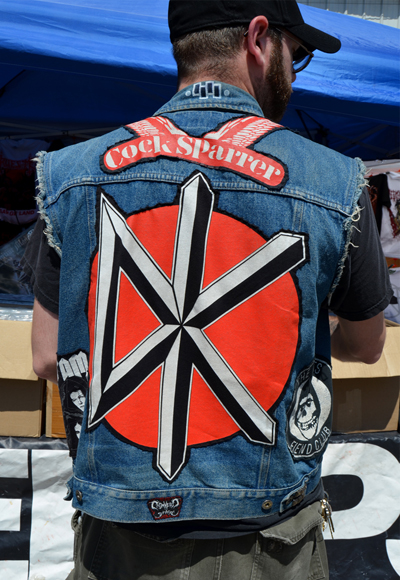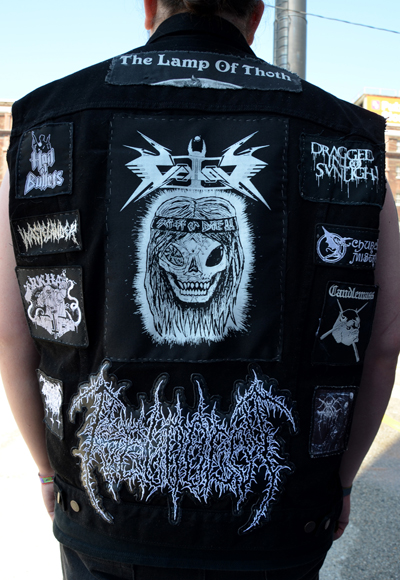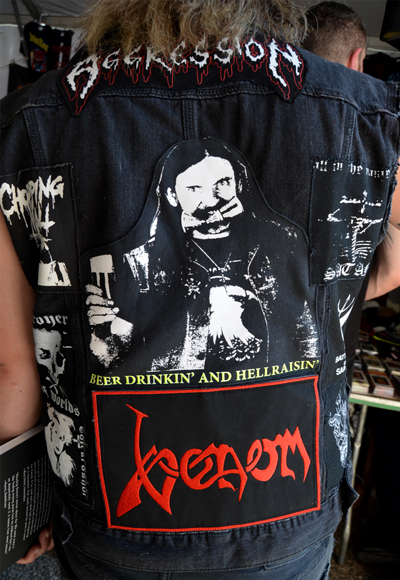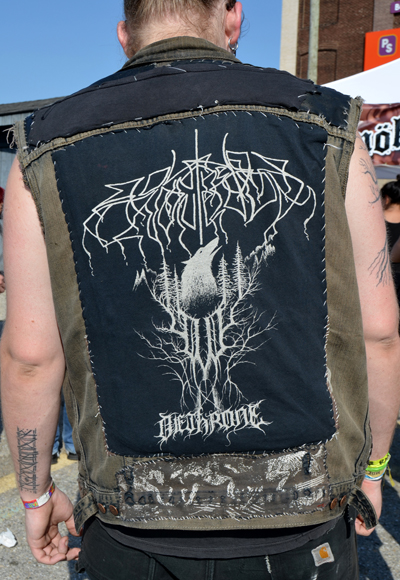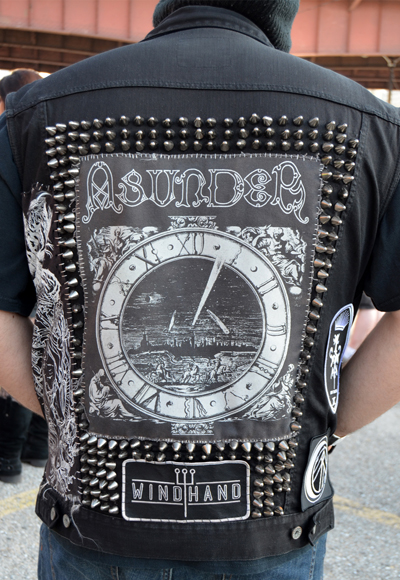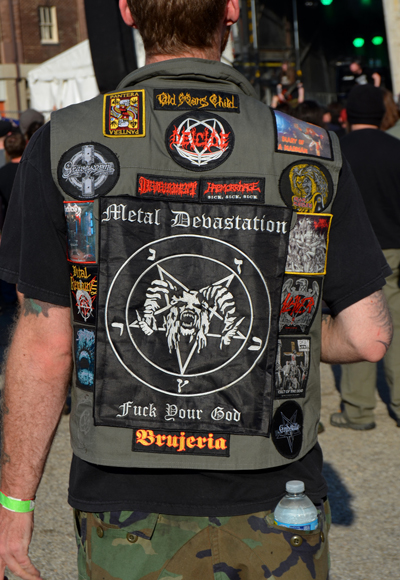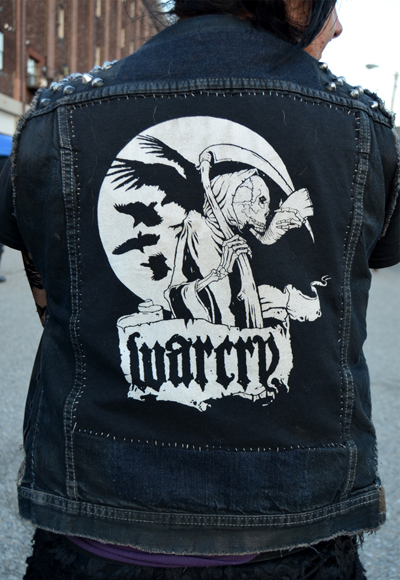 Bonus: The Top 10 Non-Backpatch Best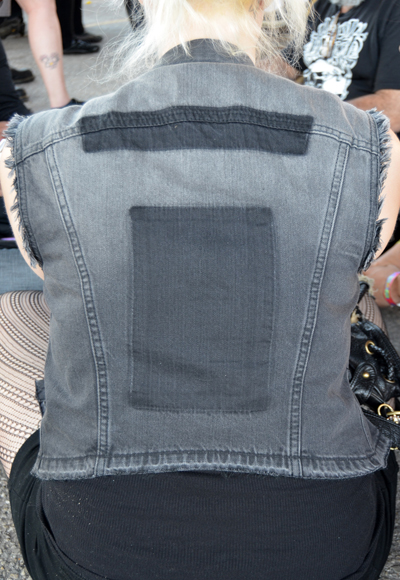 Those that are crafty with a pen or brush: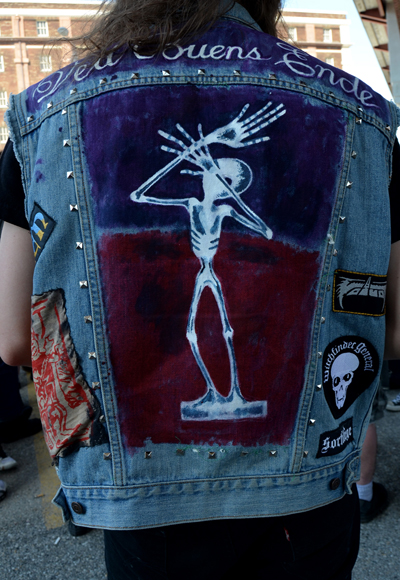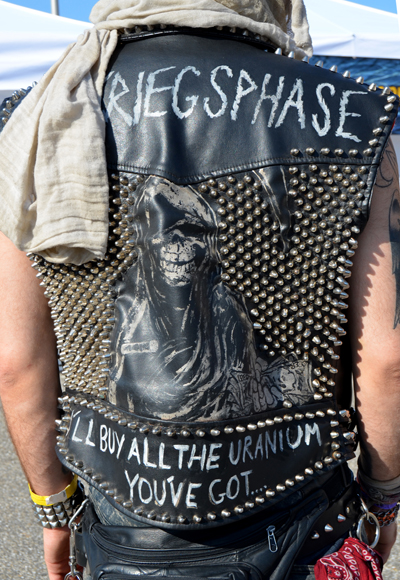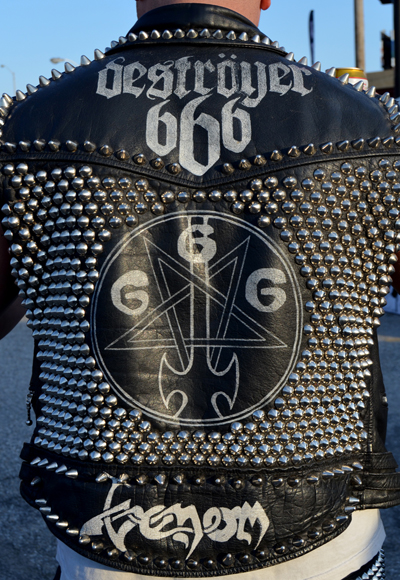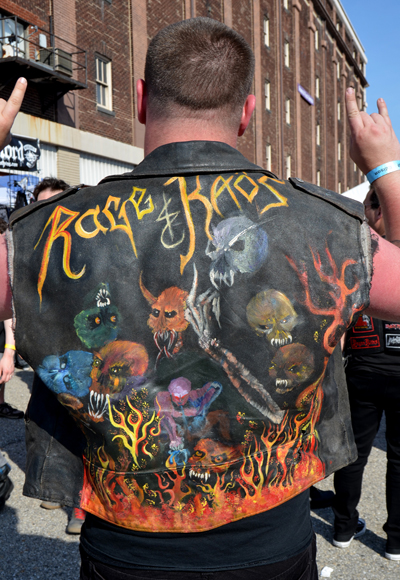 Getting stitches: