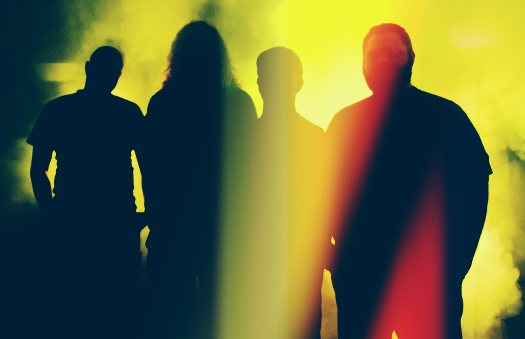 Featuring surreal cover artwork by Alex CF, a musician who has played in the crust-metal bands Fall of Efafra, Light Bearer and the Archivist, Victoria/Jeiunium is the four-part, double-LP from Ancress. The Canadian outfit features former members of underground miscreants Titan and Vilipend, but their songwriting sets them on a new plane of aural mayhem.
Recorded and produced by Greg Dawson (Mare, Moneen) and mastered by James Plotkin (OLD, Khanate), each song on Victoria/Jeiunium is directly inspired by one of late great Polish artist Zdzisław Beksiński's paintings. "Originally, the idea was four one-sided vinyl EPs based upon his work, each representing one of the horsemen of the apocalypse mythos as well," says vocalist Chris Gramlich. "However, with the Canadian dollar where it's at, it became two LPs—of which Victoria/Jeiunium (which translates as conquest/famine) is the first sermon."
Sonically, Ancress has a lot in common with such metallic hardcore greats as Integrity and Pulling Teeth, but like those bands, they also mix a healthy dose of death metal into the stew.
Listen to Victoria/Jeiunium in its entirety and hear for yourself:
Victoria/Jeiunium is out November 18 via Hypaethral Records, and can be ordered here.