Band: Spiritkiller
From: Albany, New York

Their formation story:
(Charles, vocals): "The other members all knew each other from a previous project they had been in called Scavengers. Byron (bass) reached out to Tom (guitar) I think, with the idea of writing some hardcore songs with a kind of '90s hardcore vibe in the vein of early Victory and Equal Vision Records type stuff. Byron and Mike (drums) at that point were still playing together in Scavengers so they just transferred over to this new project.
"I already knew all of them and had been in a band with Mike in the mid-'00s for a while. They hit me up and sent me a practice recording of what would eventually become the first song on the EP. I listened to it a few times and couldn't get the opening riff out of my head, so I sat down later that night and worked out the lyrics in like fifteen minutes. A few days later I sang it with them at practice and it just felt locked in right from the jump. So, here we are."
Their sound in their own words:
"I think it sounds like the bands I liked the most in 1996 figured out how to all write songs together. We are pulling on the branch of '90s hardcore that had heavy grooves but not a lot of mosh, and goes for big build ups, sing alongs, and climactic finishes. Emotional, message oriented, energetic."
Latest release info:
"The Two Thousand Twenty Three EP is our first thing as a band, so it shows the foundation of what we know how to do with this style of hardcore and shows a little glimpse of what we want to build on to that in the future.
"We all sort of came up in hardcore at a time when the kind of bands I mentioned above were close to their peak and were really influential in terms of defining a sound and a style but when you look around for bands like that now, there aren't many. This EP is us trying to bring that sound back into the conversation in the present."
Future plans:
"We have three or four shows mostly locally between now and July so we are going to find out who really likes these jams in the flesh. When we recorded Two Thousand Twenty Three, we actually recorded music for a couple more songs, and I finished vocals for those recently.
"We are likely to pop those out within the next couple months, I think."
Name some other bands from your local scene that deserve some attention.
"Big shouts to Cold Kiss, Prize, Halo Bite, Sunbloc, and Flowers for Burial, who all rip.
Also wanted to mention the instagram account @albanyhardcore, because they are going above and beyond to help try to bring together the scene here."
***
Spiritkiller on social media: Facebook | Instagram
***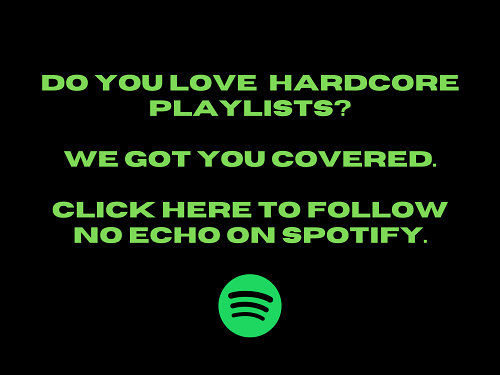 Tagged: spiritkiller