Whether it's tranquility or violent catharsis, State Faults have both poles covered on their latest LP. Recently arriving in stores via the ever reliable folks at No Sleep Records, Clairvoyant not only forgives the four years since their Head in the Clouds EP; it explains what they've been working on. The Golden State act has crafted a piece of art lush with moments of heartrending liberation, staggering beauty, and reckless aggression. The aforementioned aggression, should you seek it, can be found on feral blasts of immediacy like "Moon Sign Gemini" or "Planetary."
In keeping with the sharpened ferocity of 2013's Tiny Engines full-length, Resonate/Desperate, they've ratcheted up the intensity and matched it with an increasing dose of shimmering post rock.
Among other moments of transcendence, the album's first track, "Dreamcatcher, Pt. II," is a sound and sightseeing trek through their myriad moods and seemingly endless talents. Ambitious at half the length, the nearly seven minute opener starts with an ambiguously somber tone. Gorgeous, atonal washes slowly bleed into a plaintive guitar line. There's a meditative and dreamlike quality they manage to hold tightly to, even as the devastatingly shredded vocals kick in.
As much as the lyricisms are a meditation on trauma and healing, the musicianship alone is an exhausting emotional ride. Comparisons, though I'm loathe to make them, would be The Saddest Landscape, Old Pride-era Pianos Become the Teeth, and ever expanding pallette of both post-hardcore.
The song's most stunning element is the percussive propulsion at the maelstrom's center. Impossibly dexterous, loose, and relentless, the snare and tom runs feel intentional and necessary. The guitars are fuller and less sharp, vacillating between violent screamo leads, ambient passages, and a tumultuous mix of the two. As quickly as a passage calls to mind counterparts in say, Loma Prieta, We Were Skeletons, or Caravels; they're just as likely to segue subtly into moments of transcendence and calm a la Mogwai or Caspian. These moments of respite never feel forced or unnecessary but, instead, the only logical conclusion.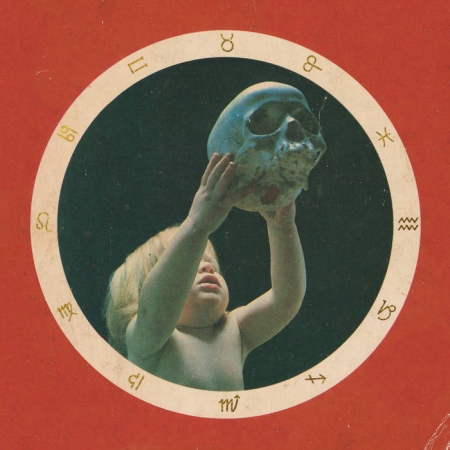 The serenity of the opening minute plus is somehow maintained, even as the crashing and endlessly busy drums collapse into themselves. It approaches the exhaustion courted by Touché on their latest. The emotional purge is, at long last, given rest. Just beyond the halfway point, there's an ethereal break. With barely audible, dreamlike whispers, State Faults have managed to find the cradle with which to nurse two disparate and developed songs into a fully grown piece of majesty. Exhausting and brutal. Get on it. Now.
Tagged: state faults