Kyle Bergfors (also known as K.B. Imaging) is a photographer based out of Chicago, who got his start in the local/DIY music community there. His work has been seen in such publications as New Noise Magazine and Speed of Sound Magazine, and there's a good chance you've seen his shots used by many of the bands he's snapped throughout the years.
Welcome Kyle to the Photographer Spotlight series.
Where were you born and raised, and were your parents into the arts?
I was born and raised in the south suburbs of Chicago/Northwest Indiana. Neither of my parents where into the arts, but my dad was an architect, so he always had to draw doodles/sketches. I'm not sure if that counts though [laughs].
aa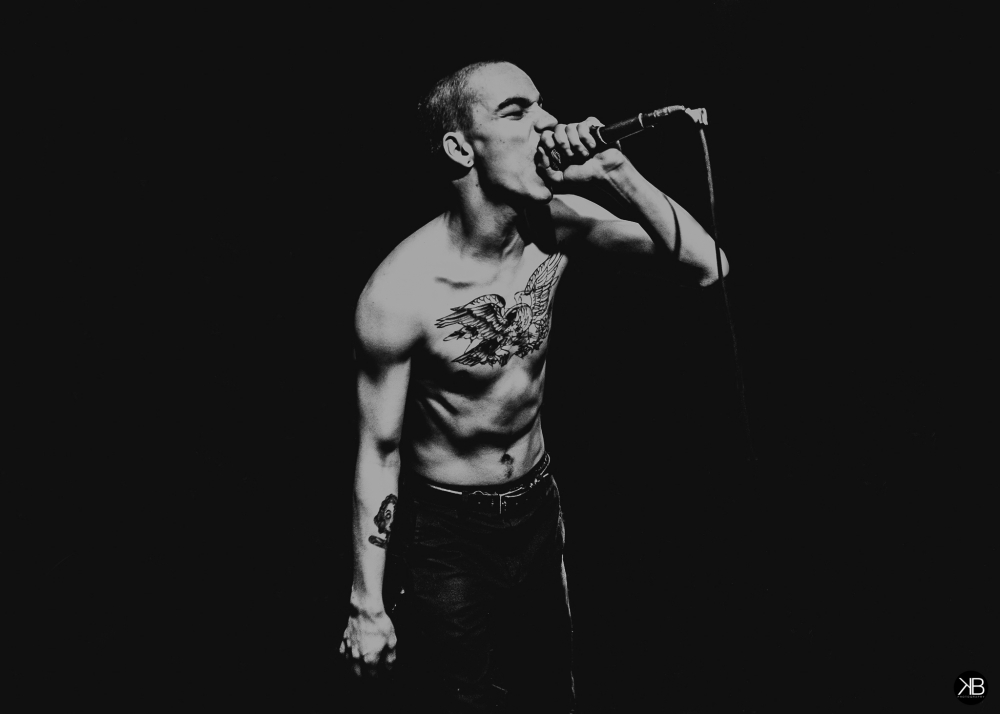 What came first, your love for music, or your love for photography?
I was most definitely into music first before photography. I feel as though that is how most people are, they discover music first then discover photography resulting in the wish to combine both, which is exactly what I did.
What was your first musical love?
My first musical obsession was without a doubt classic rock. I'm talking stuff like Van Halen, Poison, Mötley Crüe, Aerosmith, AC/DC, and more. My dad got me hooked on the older rock 'n' roll music from when he was younger, then I would eventually start getting into nu metal and heavy metal, Slipknot, Metallica, etc., around my 8th grade year transitioning into, what I like to call, Warped Tour-core during my early high school years. Eventually, I began to lose interest in that scene wanting music that was still heavy, because I always enjoyed the "heavier" artists, but wasn't loped in with Warped Tour-core leading me to hardcore where I am now. I still enjoy all these various genres and "scenes" greatly. I have no shame in admitting what I used to like and what I currently still enjoy!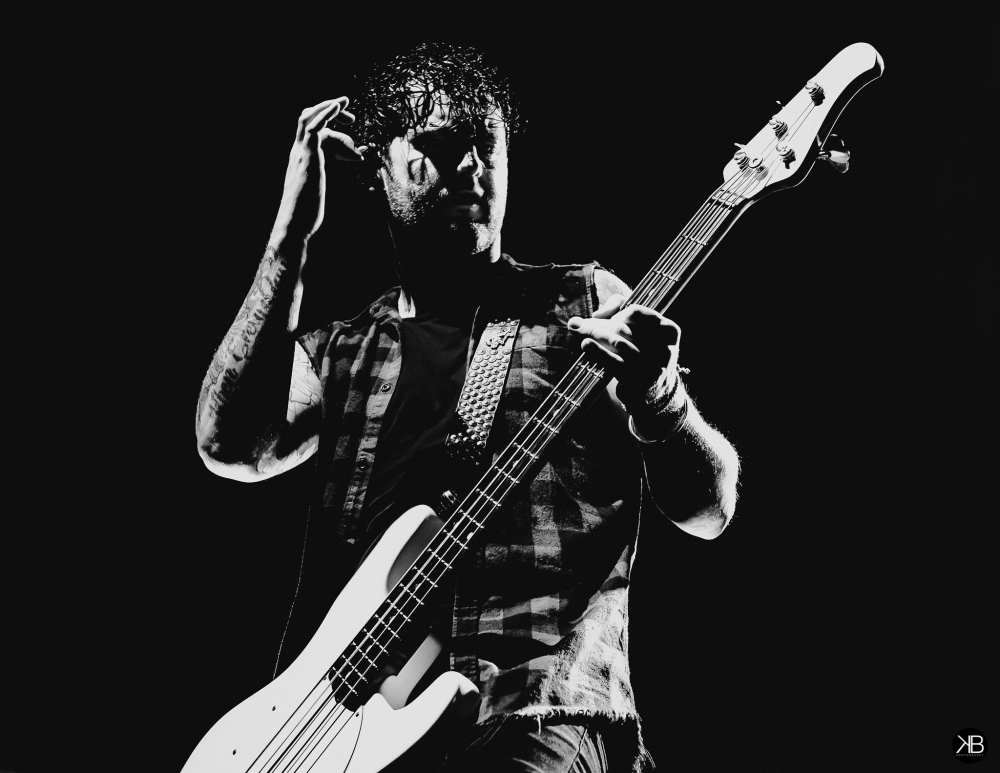 Who were some of the photographers you looked up to during your formative years?
I feel as though everyone in modern concert photography can say, without a doubt, Adam Elmakias was/is there first inspiration, especially if you were ever/still are involved in the Warped Tour genre. I also enjoyed and still enjoy works from Sedition1216, Ashley Osbourn, Anam Merchant, and more. I also appreciated the works of Ansel Adams, Dorthea Lange, and other older photographers because those where the first photographers I was ever exposed during my senior year photography course in high school.
What is your camera and post set up?
I started off with a Canon Rebel SL1 & a kit lens, 50mm f/1.4. Eventually I would move up to the Canon EOS 80D, which I still use today, with either a Tokina 11-20 f/2.8 or a Sigma 18-35 f/1.8. Depending on what and where I am shooting, I also use a Yongnuo external flash. My post is fairly basic consisting of browse in Bridge for organization, Lightroom, sometimes Photoshop, and then I use iMovie for video work.
In terms of your non-musical photo work, what kind of stuff do you do?
Whenever I'm asked the type of photography I enjoy, I always respond with, "I'm open to anything and everything." Beyond music photography, I love portraiture, have to make money somehow [laughs], nature, landscape, cityscape, and have even recently been exposed to political/documentary photography, which I found just as much fun and challenging as I do concert photography.
Who are some of your favorite bands to shoot?
As weird as it may sound, I do not believe I have a single favorite band to photograph, so I'll just list off a bunch of bands that I have enjoyed in the past: The Front Bottoms, Stick to Your Guns, GWAR, Every Time I Die, Life After Death, No Victory, Orthodox, Convictions, Jesus Piece, and Carcass.
If you could go back in time, who are some bands that you would have loved to shoot?
Oh man, this is a tough question. If I had the opportunity to go back in time to photograph any artist I unquestionably would want to photograph NWA, Tupac, Eminem (when he was starting out and going by Marshal Matters), and Mötley Crüe.
What are the toughest aspects to shooting live shows?
For me, probably trying to not get kicked in the head [laughs]. In all seriousness though, capturing the right shot at the right time while being in the right spot is always a challenge because you don't always know what is going to happen when.
Tell me about some newer bands that we should all be on the lookout for.
Orthodox, No Victory, Mercy Blow, Left Behind, Varials, Bodybag, Lethal Contact, Infamy, Kharma, Revenge Season, Kublai Khan, Detain, Inclination, I Am, Jukai, Easy Money, Sanction, Vein, and Queensway. Some of these bands have been at it for a minute now, but in the grand scheme of the music industry they could easily still be considered "newer," Also, if you're into hip-hop, check out Lil Skies. I cannot stop listening to his debut album, Life of a Dark Rose, since I discovered it.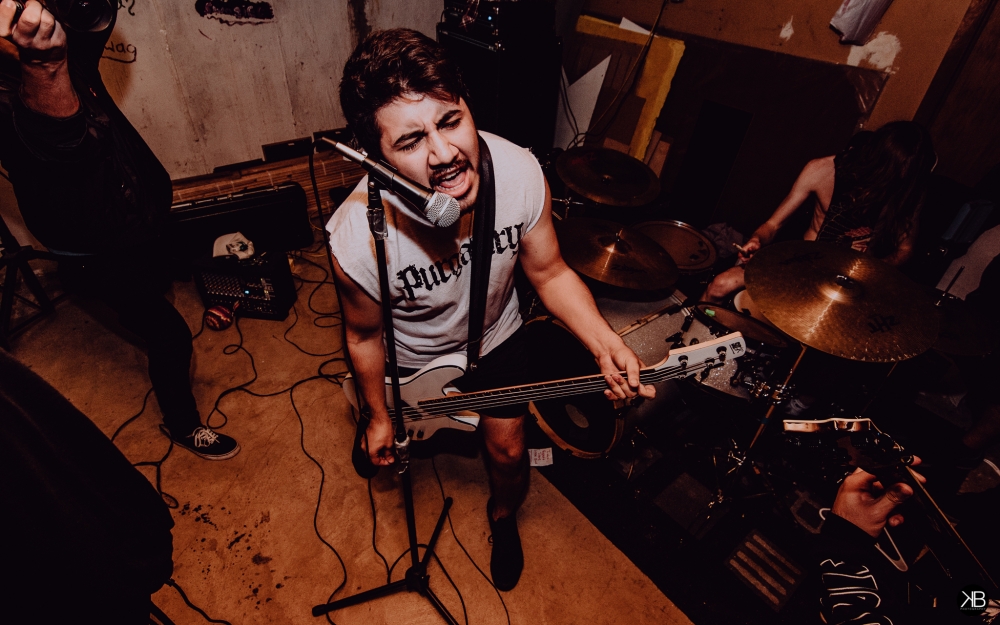 Who are some modern-day photographers that you admire?
Same as before, Adam Elmakias, Ashley Osbourn, Anam Merchant, but I have to also include Jacki Vitetta, Alyson Coletta, The Work of Jar, Gabe Becerra, Sam Jameson, Angela Owens, Errick Easterday, Zoe Dillman, Rick Beaulieu, Kyle Smutzki, Trevor Sweeney, Paul Nicklen, Kate Scott, and Greg Noire. I'm sure there are some I missed, but all of these people have inspired or influenced my work in some way, shape, or form.
If you had to pick one of your photos that best encapsulates why you love shooting bands/artists, which one would it by and why?
This is a difficult choice, but I would have to choose my shot of Life After Death at Blood In Blood Out's return to Northwest Indiana show. Their set is one of the best sets I've ever seen and it was a great change of pace seeing the crowd pile up on each other along with moshing rather than just either or. A large part of photographing hardcore and punk shows is including these crowd pile ups, catching divers in action, and other show shenanigans, because this is what occurs at these shows and is a large part of this specific concert culture. Also, it just makes for interesting, engaging, and badass photos. I'm sure my favorite photo will change at some point, but as of right now that shot definitely demonstrates and showcases what a hardcore show is.
Lastly, I would like to give a quick shout out to my mom for always driving me to all these concerts and then picking me up afterwards, along with anyone who has supported and stood by me and my art in the past, present, and future, there's just too many to name individually.
***
See more of Kyle's work on his website, and he's also on Facebook, Twitter, and Instagram.
Tagged: photographer spotlight