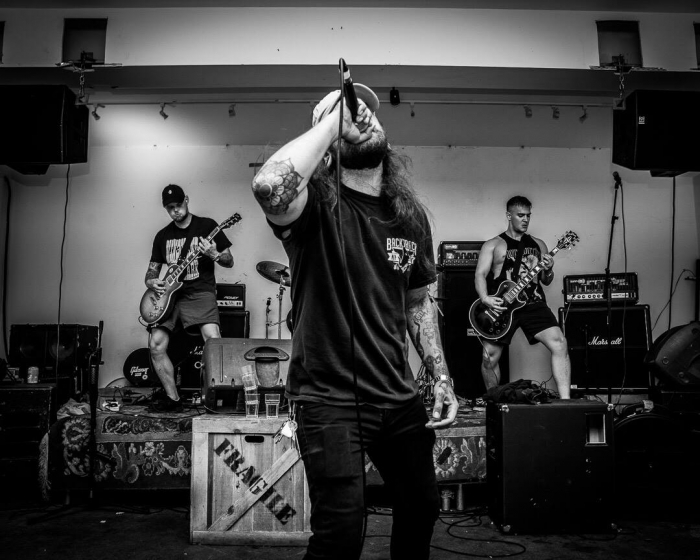 Lifesick got on the radar of the international hardcore/metal community via their debut album, 6.0.1., a nasty collection of tracks released by Southern Lord Records in 2016. The Danish outfit are practioners of a strain of metallic hardcore that recalls both the glory years of Sunlight Studios and the H8000 era. But for those of you who fell in love with Lifesick's ill-tempered sonic assault, their recently Swept In Black album digs deeper into the group's darker tendencies.
"First of all we wanted to put even more tools in the Lifesick toolbox than we had on the first record," Lifesick vocalist Simon Shoshan tells No Echo. "We're all listening to all sorts of genres and we wanted to put in more of all the different things we like whether it's metal or hardcore. Sound wise, we wanted the album to sound more like we do live. We wanted it to be more raw, more ugly, guitar feedback through the whole thing, and just more aggressive in general. The first thing we said to Jacob Bredahl—who was the producer on the record—was that we wanted to make it sound so ugly that our moms for sure wouldn't like it," laughs the singer.
As ghastly as the guitar and bass tones are on Swept In Black, Simon's lyrics are just as bleak. "There's some really personal songs and lyrics on this record...frustrations in my life. Almost all of the members of this band have been suffering from depression and with that comes some very dark thoughts, at times. Life is not always a happy journey, it can be really tough and ugly. We want the theme of the lyrics to be as raw and ugly as how we think our music sounds." Well, Simon and company surely have accomplished said goal.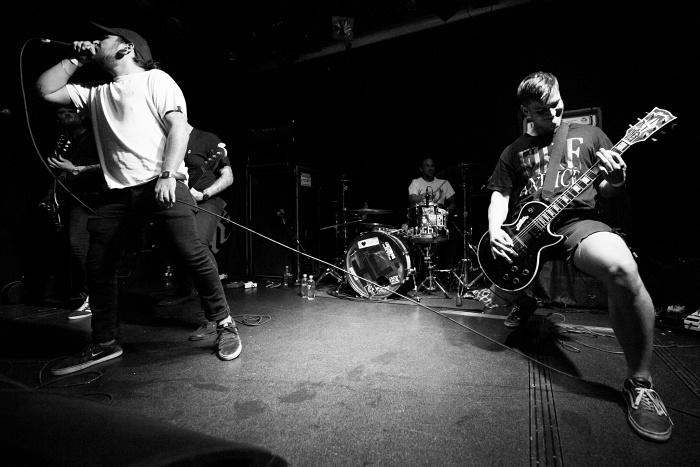 I ask Simon about the current hardcore and metal scenes in Denmark, since it's a country I admittedly don't know much about. "Denmark is a country of only 5.8 million people, and with metal, and especially hardcore, being the genre that it is, the scene here is as big as the small amount of people allow it to be. In some parts of the country, like Copenhagen and Aarhus, it's going really good right now with many people coming to the shows and even sold out shows, but in the majority of Denmark, it's all the good old group of friends that come to the shows. Of course, there's the Copenhell festival, which is awesome and quite big, but the majority of their lineup is mostly metal, and the same thing goes with Roskilde Festival, which is also very awesome.
"So, the amount of people involved is not that big, but the amount of work and dedication that the few people in the Danish hardcore scene put in is really amazing. There's not a lot of money to be made from putting up and arranging a hardcore show, and these few people are working their asses of to keep the scene alive. The good thing about the scene in Denmark being so small is that you kind of know everyone who either play in the bands or come to the shows, and that creates a very cool and friendly vibe all over the scene."
Swept in Black is out now on LP, CD, and digitally in Europe via Evil Greed and in North America via Deathwish Inc.
Tagged: lifesick