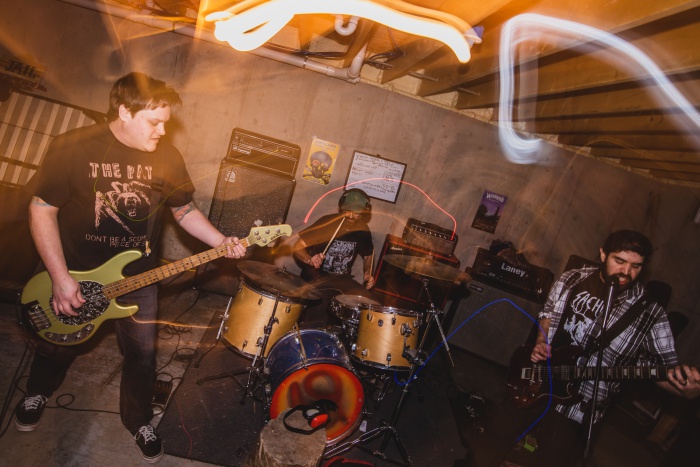 Void Bringer is a Vermont-based trio with two things on their mind: power violence and fucking with right-wingers. When asked to describe their sound, the band is clear on their intention. "Void Bringer is a reaction to the rising tides of authoritarianism from the right wing who seek political domination of capital, using force and bigotry to deceive a population, but also of the supposed left, who vie for control of information and language," says the group.
Towards the end of last year, Void Bringer released its 9-song demo, a collection that while might be short and fast in its delivery, still managed to bring me back to the days when I was in van touring with Black Army Jacket. The demo is getting the cassette treatment by Get Stoked! Records and 625 Thrashcore, the hallowed label owned by Max Ward, formerly of such bands as Spazz, Plutocracy, and Scholastic Deth.
Head to Get Stoked! Records to pick up a cassette of the Void Bringer demo and let them know No Echo sent ya!
Tagged: void bringer