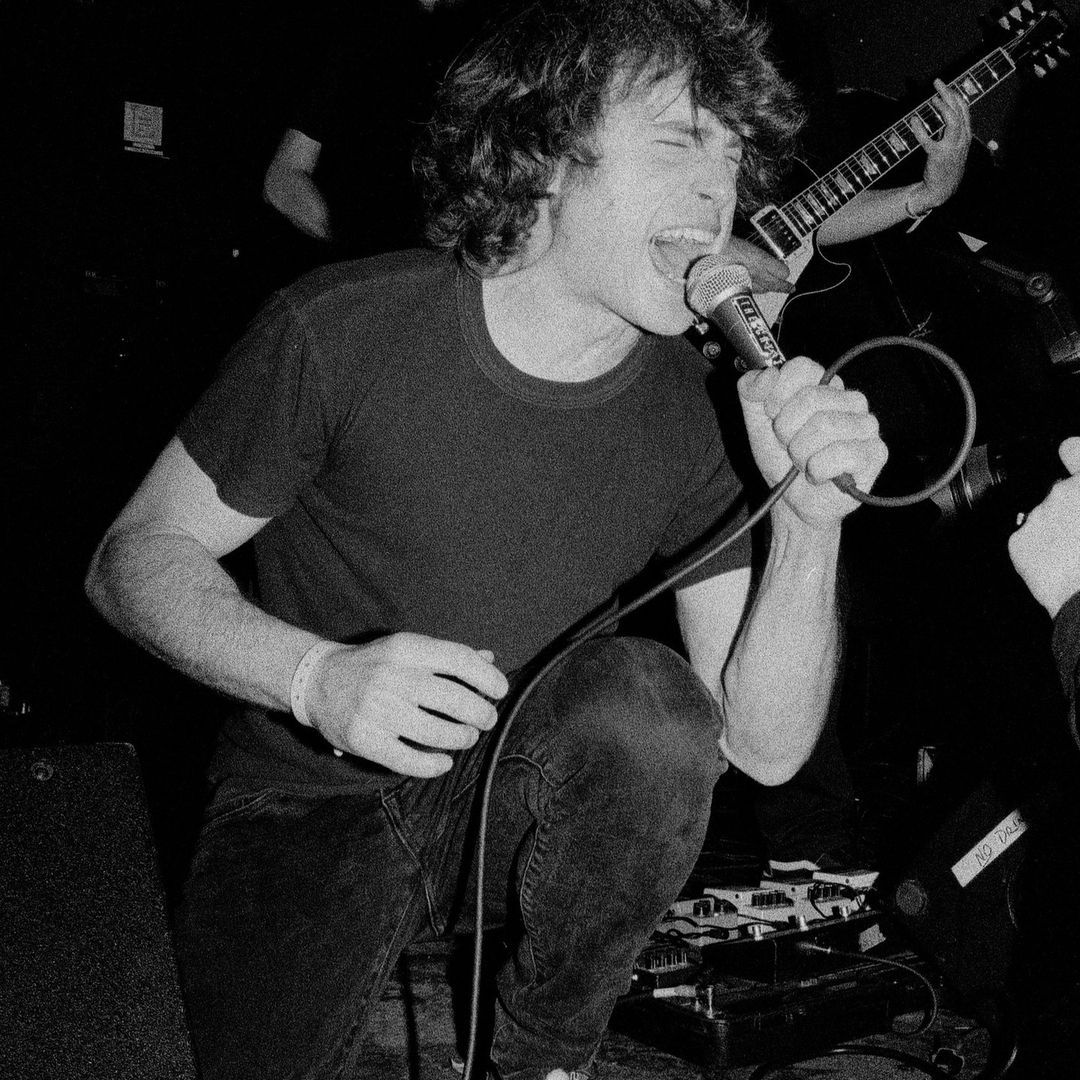 A "one-man ordeal on record," is how Tino Valpa describes his recently released solo album, Live Or Be Lived All Over. The Dover, New Hampshire-based musician's 12-song collection is an energetic trip, showcasing his admiration for various facets of hardcore punk.
Since recording Live Or Be Lived All Over, Tino has put together a full lineup of musicians to bring his songs to life on stage.
"I have and continue to play in a lot of other bands but I don't get any opportunity to pursue my love for hardcore," says Tino. "So this is it. The first group of shows are coming up in January, and there is a tour coming in late winter. I can't wait."
The multi-instrumentalist isn't shy about his influences. "Sound wise, the material on the album is probably closest to East Coast hardcore/NYHC. It's for fans of Negative Approach, Cro-Mags, and Product of Waste."
Tino offers some background info Live Or Be Lived All Over: "It was recorded by a friend, Dean Baltulonis, who has a killer NYHC rap sheet. He relocated from the big city madness to living up by me in New Hampshire and since then I've recorded many albums with him in other projects.
"Lyrically, there's quite a few themes: Energy, and having it. Not being overly consumed by electronics and letting the sedentary lifestyle hold you back. Raising awareness to globalization and sweatshops, realizing that at the other end of every cheap good is someone suffering to make that cheap for us. And recognizing the fact that we are all guilty of this.
"Many things we cannot even get without these practices, which is sad and needs change. The massive issue of factory farming & its ozone destruction. The conglomerate issue of the standard American diet, how animal products and processed foods are destroying our entire society from the inside out by keeping us sick, weak and dependent.
"We cause our own disease. Our ignorance will only be our pain and our demise. It's probably not the happiest album you could choose to listen to. But I am a very happy person and 0% downer, so don't let the grim themes paint a wrong picture. Unless otherwise is much warranted, being anything but nice is a waste of energy."
Though Tino admits his local scene is lacking right now, he's still planning on putting in live work with his full band lineup. "The record just came out in December. It was self-released (500 LP, 300 CD, 100 cassettes) and we have record release show weekends in New Hampshire and Maine this month. There's also a Midwest tour in the works for March.
"I'm looking forward to bringing this to the stage and the road."
***
Tino Valpa on social media: Facebook | Instagram | Bandcamp
***
Help Support What No Echo Does via Patreon:
***
Tagged: tino valpa