Rochester, New York's The Weight We Carry return with the appropriately titled Vol. 2. Featuring members of Such Gold, this Northeastern quintet play hardcore in the classically pissed stylings of the best that hardcore has offered.
Spitting venom amid spiking guitars while swelling between pensive melodies and righteous riff fury, Vol. 2 bears the emotional weight of Blacklisted with the wrath of First Blood.
This is that mosh where you stand, gang chant with your dog, and crucial point in your car... good stuff:
As relentless as they are resolute, The Weight We Carry's palpable energy and spirited delivery instill a longing for live hardcore, while also a sense of appreciation for the continued existence of such music. Hard music for hard times.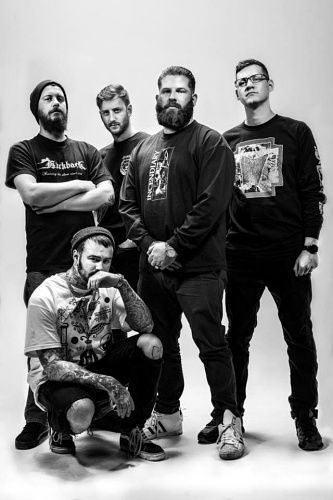 The 6-track EP is available today from Sore Ear Collective, their second release on the label, with pre-orders available here.
***
Donate a few bucks to help with No Echo's operating costs:
***
Tagged: the weight we carry