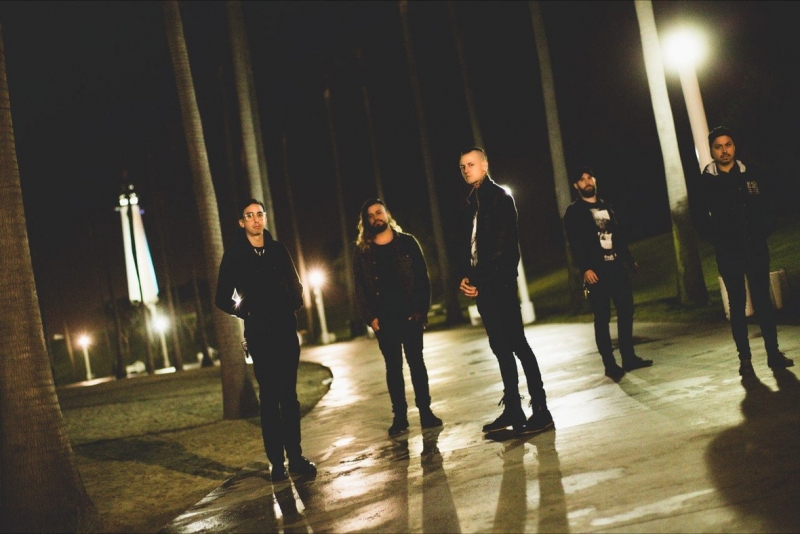 "The concept behind this video is based on my relationship with my ex wife, there was so much back and forth love and hate in our relationship and it was torture," Chris Hughes tells me as we discuss "Disappear," the new video from his band, The Black Hand. "We had decided to divorce while I was in the studio writing that song. The lyrics of the song changed from the topic of trying to work it out to the 'people never change' mantra. There was alcohol and substance abuse, vindictive actions on both sides and consistent lies. It made me feel crazy. I didn't know my ass from my elbow. I'm not perfect I played my part in fucking that shit up, we were young and made all kinds of life mistakes and I think we both learned a lot."
"Disappear" will appear on The Black Hand's forthcoming self-titled debut album, which finds the Los Angeles band delivering intense metalcore with electronic nuances. Hughes admits the "Disappear" shoot might have gone too far at times. "I wanted the performance to be real so, I had the actress actually beat me. I wanted to feel everything so that my reactions were genuine. She actually broke a dominatrix whip stick on my back. Unfortunately, some of those shots didn't work out the way we planned so they didn't make the cut."
No Echo has teamed up with The Black Hand to bring you the exclusive premiere of the intense video below.
Before fronting The Black Hand, Hughes had a successful career as a professional BMX rider with Dave Mirra's namesake Mirraco team, but after a brutal injury during a competition in France, he changed his focus to music. Hughes was hospitalized with damage to his lung and pancreas, and the time spent recovering afforded him the opportunity to reconsider his future path in life. That was the end of his pro BMX career, and the beginning of Hughes' journey as a musician.
I ask Hughes if the physical challenges of BMX prepared him for the taxing elements of peforming vocals in a heavy band like The Black Hand. "The similarities would have to be the freedom I get. When I ride, there is nothing on my mind but riding. When I perform, there is nothing on my mind but performing. It takes me to a different place where I don't feel the pain and suffering of the world, not that my life is always dark, but I've been through a lot and its hard to always see past the shit. As for conditioning my vocals, for the most part the screaming came easy I had to fine tune my approach so I can last without injury. The real challenge for me was learning how to sing clean notes which I keep to a bare minimum at this time, but I will always want some cleans when it can be tastefully done wile staying heavy.
The Black Hand album was produced by Chris Rakestraw, a studio veteran who has also worked with the likes of Danzig and Motörhead. "That dude works his ass off and I fully trusted him through the process. I have no ego in the studio. I listen productively and take criticism as motivation to work harder, because at the end of the day, we all want the same thing, which was to make something real and something we are proud of."
The lyrics on "Disappear"—and for that matter, the rest of the album—are very raw, almost diary-like in their clarity. I want to know if Hughes is prepared to talk to people about the inspirations behind the songs, since I know some songwriters struggle with that kind of vulnerability when speaking with both the press and fans. "It can feel vulnerable at times, but it's my life and I'm not afraid to express my darkest truths with the world. Like I said, I've been through a lot and I feel like it's important as an artist to put it on display."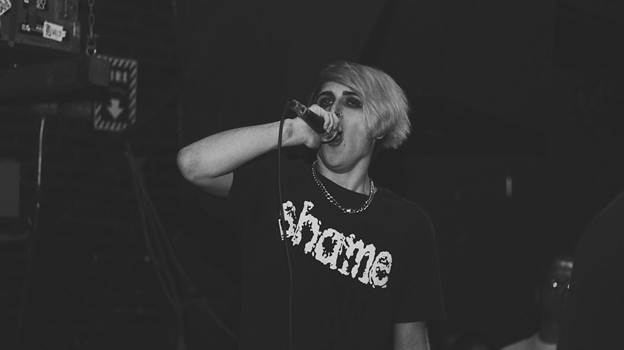 The Black Hand album will arrive in stores on September 15, but the pre-order is now up with two singles ("Where Are You Now" and "The American Pastime") available to stream and download everywhere.
Tagged: the black hand band