Take It to Heart has been holding down the label of Orange County Hardcore since they formed in the summer of 2019. The band has wasted no time in representing their scene and establishing themselves as up and coming heavy hitters of their area.
Quick to take notice was San Diego's Safe Inside Records, who recognized the band's merit immediately with their earnest debut EP, The Brighter Side, by releasing it as part of the label's COVID flexi series with No Other Way and Insecure.
As shows have begun to pop back up, Take It To Heart has certainly wasted no time opening for bands like DARE, Higher Power, and Bent Blue, in addition to making an appearance at Promcore 2021 in Tulsa, Oklahoma.
Right now, the band is on a tour across North America supporting their next release with Safe Inside, Hymns for the Hopeless. Just shy of 30 shows, the tour is with New England hardcore band Broken Vow (fresh off of their appearance at Sound and Fury), which includes a stop at the Wild Rose Hardcore Festival in Canada. Take It to Heart will round out their calendar with an appearance at Act Like You Know Fest in Tulsa this November.
2022 will go down as one for the books for Take It to Heart, as the band is staking their claim as a dynamic force in the next generation of hardcore. In celebration of their record's release, I spoke with bassist Ben in this new interview.
Hymns for the Hopeless is your second release with Safe Inside Records. What was the recording process like for this record and did anything change since the firs time around?
Hymns, we self-produced. Instead of paying for studio time, we tracked it ourselves at Ben's house and then sent it out for mixing and mastering. We met nearly every weekend in March and April of 2021 to get it done. The atmosphere was more relaxed and we had more time to find the sounds we actually wanted. We liked it that way.
You are on an North American Tour with Broken Vow from the East Coast right now. How did the two bands link up?
Evan from Broken Vow used to live in Orange County and his old band used to play with Erik's old band. When they started planning for the (cancelled) winter run, he wanted to include us in it. We liked each other's music and got along as people, so we ran with it.
Most bands seem to to regional/short runs nowadays. Was it important for you to do a longer tour?
The original idea late last year was to hit every region with a run over time. This previous winter would have been East Coast, with West Coast in the summer. When the east coast run was cancelled, we decided to just go for gold, and combine them into a month long tour.
Since this is your first trek across the continent, I imagine this will be the first time people are getting to see and hear you. Will you be playing mostly new songs on this tour or a mixture of old and new?
Besides the California shows, everywhere on the flyer will be our first show there. In the spirit of putting our best foot forward, we're just playing material from Hymns. The songs are just miles ahead of what we did on The Brighter Side in every way.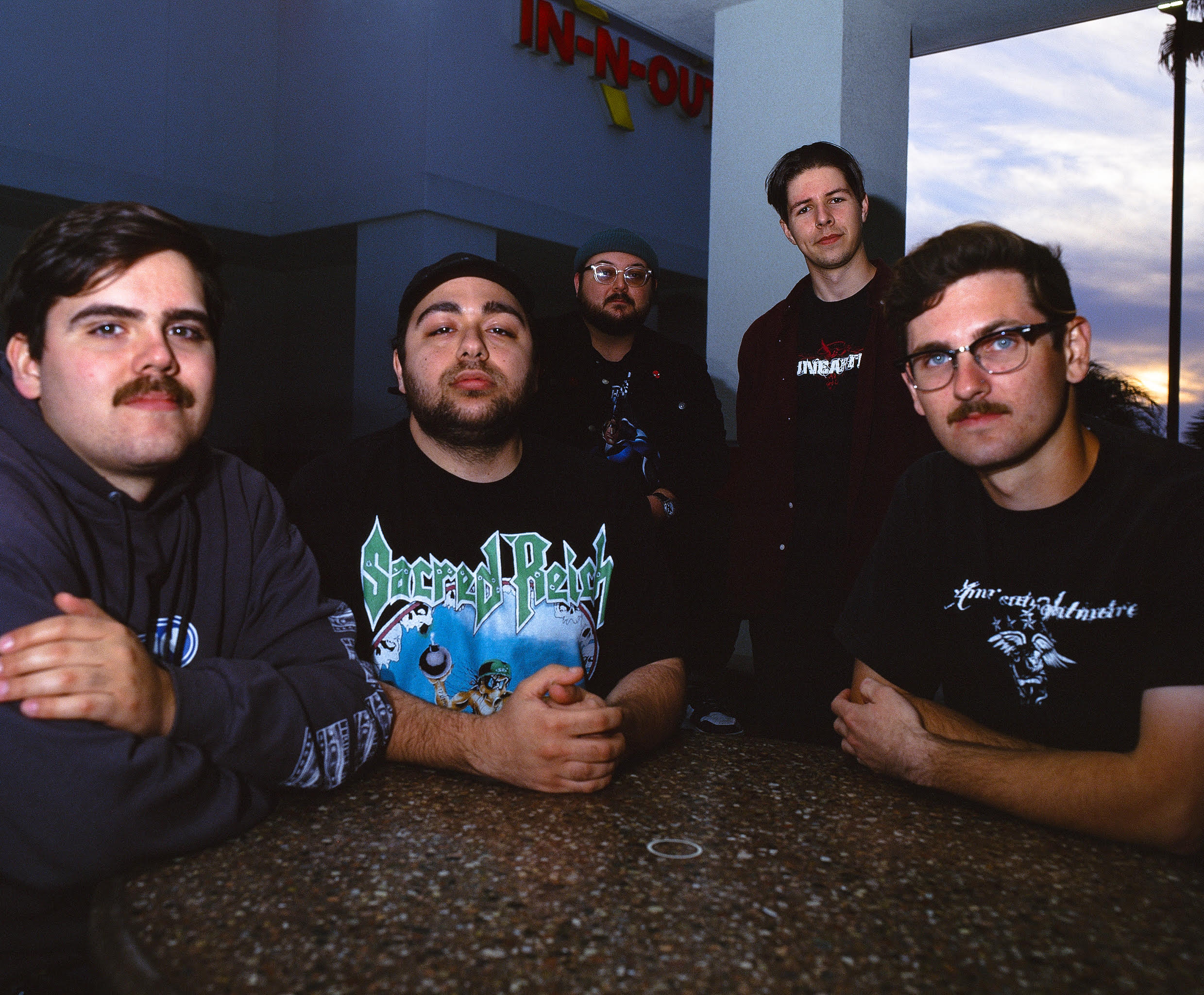 Tell us about the significance of the title of the record: Hymns for the Hopeless.
Ben came up with the title. It was originally called "Hymns for the Hellbound," but we found out there was already a record released under that exact name, so that was a no-go. "Hopeless" is a better fit anyway as it fits the the lyrical themes on the EP.
Y'all have been holding it down for the Orange County Hardcore scene for a couple of years now. What are some of your favorite bands in the area right now?
Shoutout to Major Pain and Godhead. Those bands kick ass, check them out!
***
Hymns for the Hopeless is out now on all streaming platforms via Safe Inside Records (vinyl pre-order).
***
Help Support What No Echo Does via Patreon:
***
Tagged: take it to heart