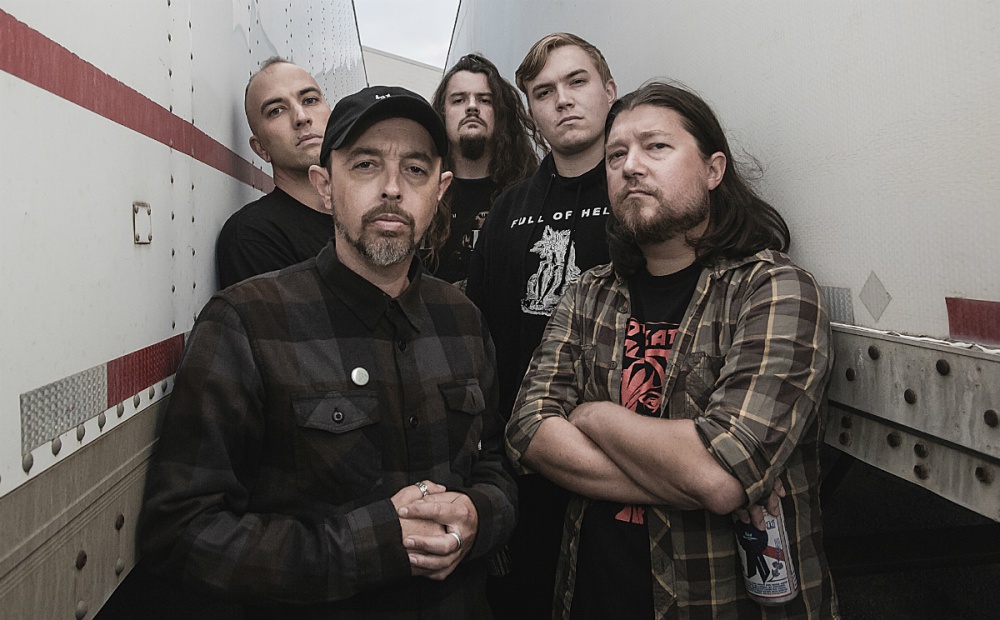 Pyralis have been quietly building up momentum in Minneapolis now since forming in 2016, writing heavy songs that have a Fugazi-like spark of the odd and unexpected to them every so often as well, but only if Dwid from Integrity had been in Fugazi instead of Guy Piccioto maybe. That's a complicated analogy, I know, and surely one that future generations of musicologists will puzzle over some day, but just trust me - you'll know those moments when you hear them.
Their live appearances around the Twin Cities have got the local hardcore kids all-a-buzz these days as the band has steadily laid down some rock solid foundations for their increasingly formidable live performances, with each successive show taking it up another notch.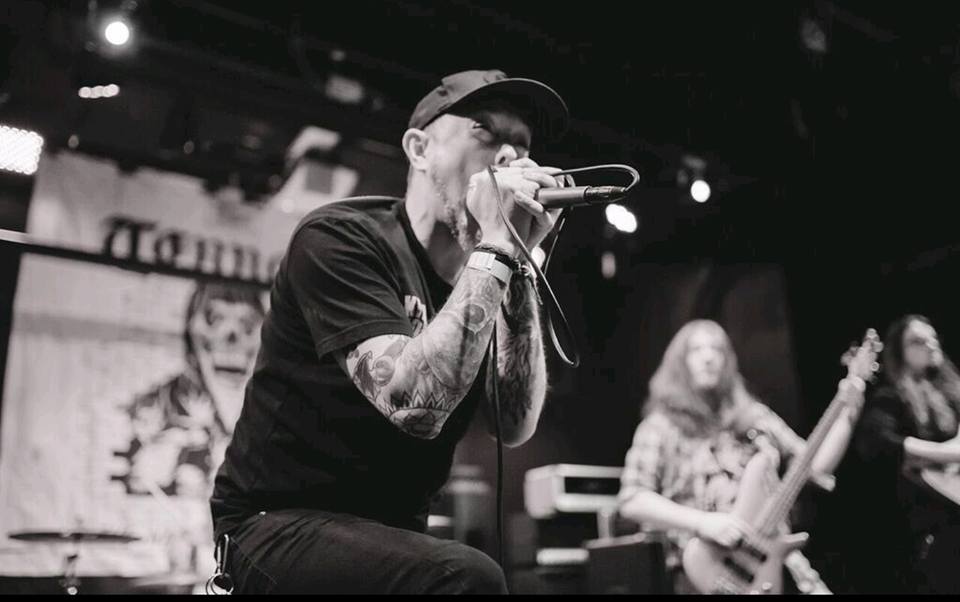 The Edifice of Doom the band is building starts off with the cornerstone to their sound that is provided by the sinister vocals and dramatic stage presence of Aaron Bryce-Weseman, best known previously for his work with Twin Cities metalcore legends Disembodied. It's still early days for the band but with some recent news it's safe to say that Pyralis are on their way to hardcore scene stardom and their arrival is only about a month away (more on that in a moment.)
I was in town visiting my mom this past summer (which is a punk thing to do, so fuck off!) and I caught their show in St. Paul with Code Orange. The incredible Vein were also on the bill as well. A whole lot of crazy good music hit the stage that evening, and Pyralis may have opened but nothing that came after made me forget their set (not even all the beer I drank or losing my glasses after getting clocked by some 16-year-old in the pit). Okay, okay — maybe Code Orange looked flashier with their fur coats and Grammy-caliber glam rock outfits, sure. And maybe Vein is just kind of a notch better than everything else in hardcore at the moment, yes, that's possible based on their latest album alone. But Pyralis held their own and you can bet they'll be able to do a lot more than that as things progress.
And progress is indeed being made. Last week saw the release of an official video for their new song "Daggers" as well as a big announcement that bodes well for their future success: Good Fight Music is releasing Pyralis's debut EP, Everything Is Emptiness, on Nov. 30.
Actually, to call it an EP Is kind of selling it short given that it's a 6-song release. Double EP might be apropos if it was two 7" records I suppose, but I don't think that's the plan. Half an album might also be accurate in a sense, but it also makes one think of an LP that only has music on one side of it, you know? And that'd be kind of bullshit, though I'm sure Gravity or somebody found occasion to try it at least once, who knows. It might have been pressed as a 10" back in the day with 3 songs to a side depending on their running time. Eh, whatever the fuck 6 great songs released together should properly be called in the digital age now that format has been rendered nearly irrelevant, that's exactly what it is, so get ready for it.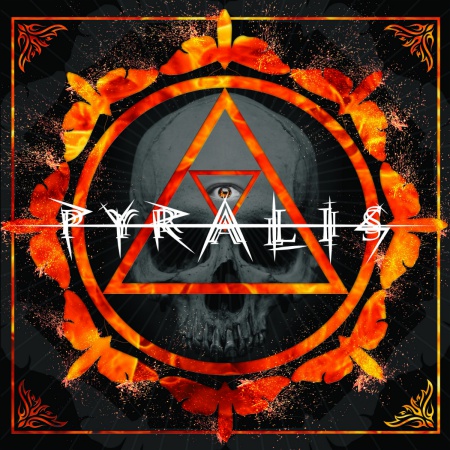 Pyralis' other members are all accomplished musicians coming from former bands such as Torch the Spires and Too Pure to Die. And they play in other projects you may know and love already: Brent is also in the band Wanderer and Erik and Danny also play in Ghost Replicant. Their musicianship and songwriting combined with Aaron's signature roars of pain and demonic rage should provide a potent recipe for their future songs and no doubt the release of a full-length LP.
Or maybe they'll just do another half of an album, like the next 6 songs once they're ready to go I guess? Combine the two releases into anthology? A double half album? Quadruple EP maybe for the second pressing? I have no clue. All I can tell you is that we are living in a digital world and I am a digital girl. Errr — man, that is. Like Max Headroom but more annoying and even more poorly animated. It's true, I'm like that. So don't listen to me, listen to Pyralis and if you'd done that in the first place you could have skipped all of this. That's the real lesson here. If you think I'm too prone to verbose and ornate self-expression and you'd rather just cut the crap and get on with it, listen to the music in question and you'll know more than anyone could ever tell you about it with mere words. Pro-tip!
Oh, and if you're not a Minnesotan and you're itching to see Pyralis live for yourself, well … There may be a short East Coast tour in the works for this Spring, so keep an eye out for announcements. And promoters — you might want to put some feelers out and book this band while you can so that you've got some announcements to make yourselves. Just sayin.
***
Pyralis' EP, Everything Is Emptiness, will be out on Nov. 30 via Good Fight Music and can be pre-ordered now.
Tagged: disembodied, pyralis, too pure to die, torch the spires