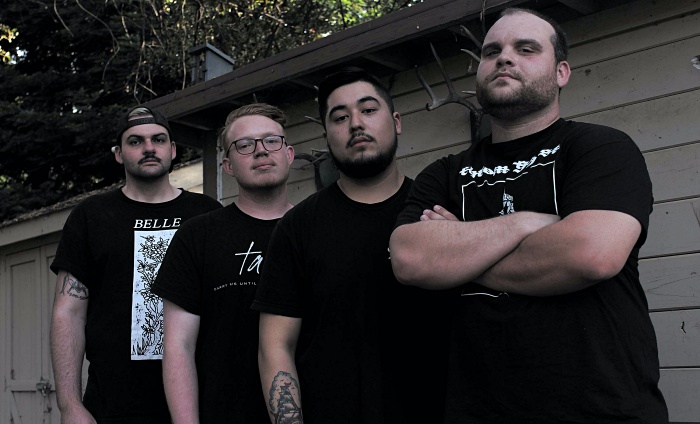 Formed in 2017, Anxious Arms last graced the No Echo URL last year while promoting their "Come Down on Me" single. The post-hardcore quartet cooks up a sound that fans of Superheaven and Far will lap up, and their new material is their best yet.
Written in just 2–3 practices and recorded just after getting home from a summer show in Texas, Anxious Arms' forthcoming debut album, Head Toward Heaven, still packs the big hooks and bouncy riffs of their prior output, but with a heavier vibe overall.
Teaming up with Rype Video, Anxious Arms have created a music video for "On Soul and Subjection," a song from the forthcoming LP. Listen/watch below to get a taste of the new record below:
"This EP marks a change in the direction of Anxious Arms as a whole," Anxious Arms vocalist/guitarist Kyle Bolla told No Echo via email. "While our first two EPs were heavily influenced by the DIY emo scene we started out in, for this record we committed to making a heavy record that pulled from different influences.
"Head Toward Heaven is heavily influenced by heavy '90s bands like Type O Negative, Crowbar, Tad, and Alice in Chains, alongside modern acts such Narrow Head, Code Orange, and Every Time I Die. Our fellow Sacramento band, Chrome Ghost, has been an influence for me personally to go in a heavier direction sonically. We hope you love the record as much as we do."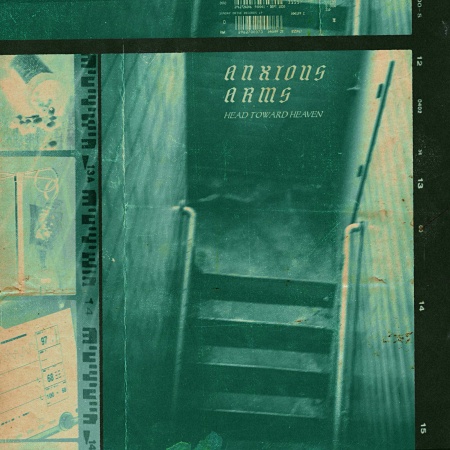 Head Toward Heaven will be out on April 10 via Sunday Drive Records and can be pre-ordered on both vinyl and digital.
Upcoming Anxious Arms shows:
*3/6 Radio show @ UCLA
3/7 — Camarillo, CA w/ Mulholland, Farewell Familiar, Truce, Stay Dead
4/3 — Fresno, CA
4/10 — Sacramento, CA
***
Donate a few bucks to help with No Echo's operating costs:
Tagged: anxious arms