Hailing from the DIY music hotbed known as Portland, OR, Abolitionist have been churning out melodic punk since 2009. With three previous full-lengths in their discography, the quartet is gearing up for the release of their latest album, The Instant.
Like Abolitionist's previous records, The Instant follows a dystopian storyline. This time, the concept follows the idea of tendency humans following the herd in the name of lofty ideals, not matter at what cost.
"Backlash" is one the album's catchiest tracks and No Echo's got the premiere for you below:
"In context of the album storyline, this song is a specific attack on the non-conformists who refuse to tow the line," says Abolitionist vocalist Dustin Herron. "Out of the album storyline context, it's more of a generalized anthem against the rise of the modern keyboard warrior, who hides behind the screen and starts petty flame wars without fear of real consequences. Fuck the trolls, now and forever."
The snazzy album cover art (seen below) and layout was done by Horsebites, who has previously collaborated with Abolitionist. To support The Instant, the group will embark on a US tour run this July.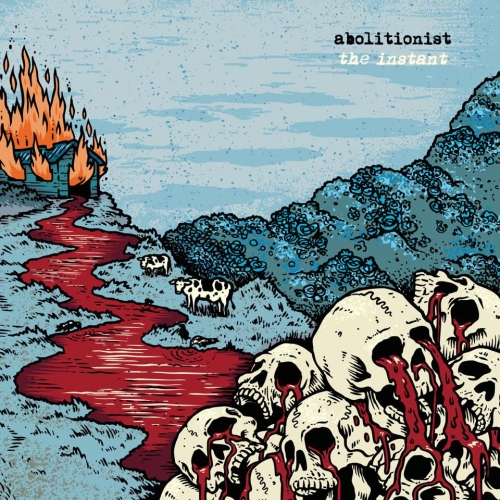 Abolitionist's fourth album, The Instant, will be out May 1. Stay tuned to the band's Facebook page for more info.
Tagged: abolitionist