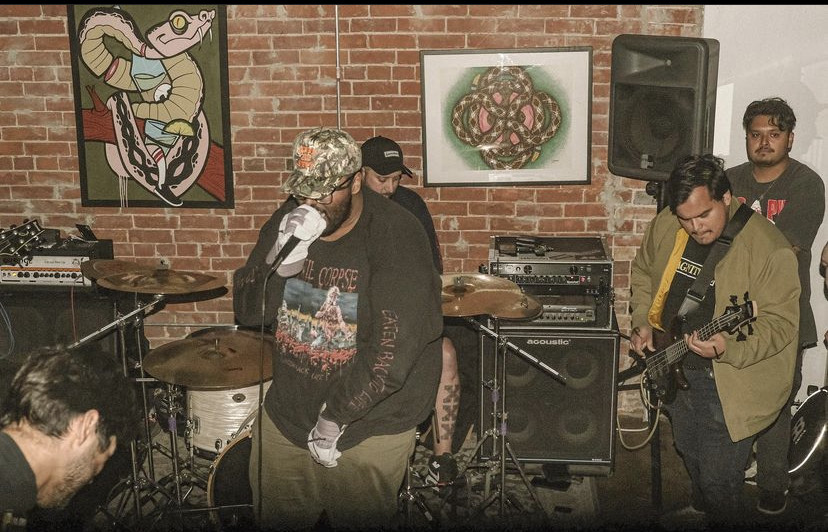 Band: Spit My Rage
From: Fort Worth, Texas

Their origin story:
(Samuel, guitars): "Fauz (the vocalist) and I met at a house show in DFW in summer 2021. After hearing his vocals when he grabbed the mic during a Floorpunch cover at that show, I told him he needed to be in a band. We became friends after that and kept in contact.
"We talked on and off about starting a project for about a year and a half after that but being that I lived (and still do live) three hours away in Austin and I was in two other bands at the time, nothing really came of it until both of my bands broke up last year. I hit him up after that to see if he was still down to do a band, and he was. Then he recruited Christian (bass) and Ricky (drums) to complete the lineup, and now here we are."
Their sound in their own words:
"We're a fast band with dance parts. We're influenced mainly by late '80s/early '90s NYHC. I was listening to a lot of Breakdown, Dmize, Outburst, Killing Time, Judge, Krakdown, and Leeway when I was writing these songs."
Latest release info:
"The demo we just released was just me wanting to make some songs that sounded like they could've been on the New York City Hardcore - The Way It Is comp. Ricky nailed the drums and Fauz' vocal style fit the sound I had in mind for the demo. We're all happy with the finished product and felt like we accomplished what we set out to do."
Future plans:
"We really want to play in and out of Texas as much as possible. If you're someone who books shows reading this and you like what you hear, send us an email at [email protected] and we can set something up.
"Other than that, even though we just released our demo, we have a few new songs written that we wanna record and put out either by the end of this year, or early next year."
What other bands from their region should we check out?
"Texas Hardcore is doing so well right now, it's impossible to name bands from just one city so these are bands from all around the state.
"Check out Beyond Reach, Virtue, User Unauthorized, Black Mercy, One In the Chamber, Visions of Mortality, Ozone, Deep Cover, Grimoire, Barricade, Harcourt, Test My Will, Crucify, Since My Beloved, Soledad, Turfburner, Gagging Order, Sheer Force, Head Lock, Inner Self, Joust, Upsurge, End Means, Lowball, Worst Behavior, Future Shock, U.N.I.T., Big Shot, Flagrant Foul, Sanity Slip, Mexican Coke, Bloodmoney, Seventh Realm and so many others."
***
Spit My Rage on social media: Instagram
The demo is available on cassette via Coreruption Records.
***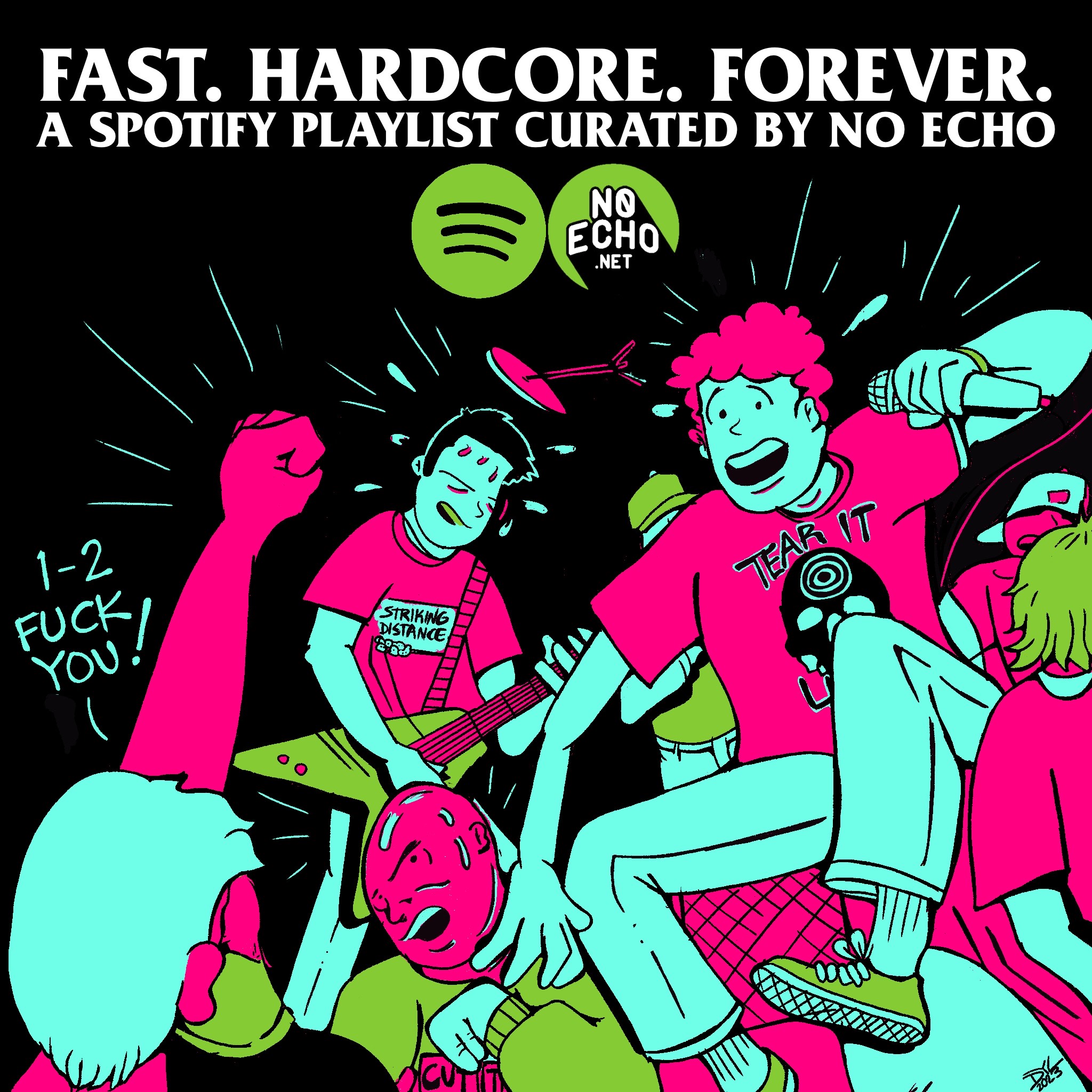 Tagged: spit my rage