Chris Enriquez is a Brooklyn, New York-based musician and well, a hundred other things. I met him when he was the drummer for On the Might of Princes, the band that made other bands rethink what the hell they were doing playing music in the first place; you'll probably recognize him from being at [insert any show you've been to].
I honestly don't even know where to start with Chris, he seemingly is everywhere and never slowing down: working at Revolver, The Hard Times, BrooklynVegan, Metal Edge, Goldmine; playing in Spotlights, Total Meltdown, and his new solo project, Light Tower. He is now co-owner of the recently re-launched Wreck-Age Records, which I and many people couldn't be more excited about.
Chris has been collecting records for years, but has recently reinvigorated his collecting. He somehow always gets his hands on rare one-off presses, and I remember him being the first person to play me the Foo Fighters demo when it came out. I don't know how he had it, and I wonder if he still does. He has always been a champion and encyclopedia of NYHC, and his Indie Drum Collective and Age of Quarantine podcast were welcome additions in the last few years.
We randomly catch up every 10 years, and it's always great to talk music with Chris.
How did you get into collecting records?
I started collecting music at an early age, maybe 5. The first records I recall having on vinyl were singles for The Police "Every Breath You Take" and Billy Joel "Uptown Girl." I believe it was my sister or my parents that owned these and passed down to me. My parents always had records in the house, and I recall Roberta Flack, Frank Sinatra, and many more.
My sister had everything from Madonna and Duran Duran to Led Zeppelin and the Pixies on vinyl. In the early '90s, when I discovered hardcore punk, I began buying lots of seven inches and LPs, bands like Avail and Bouncing Souls. I never considered myself a true collector but certainly bought a fair share at the time.
I started buying more during the pandemic, which has been a great hobby, and I plan on continuing to pursue it; it's been fun to have cool exclusive colors, appreciate all the artwork and just simply listen to music on a turntable again.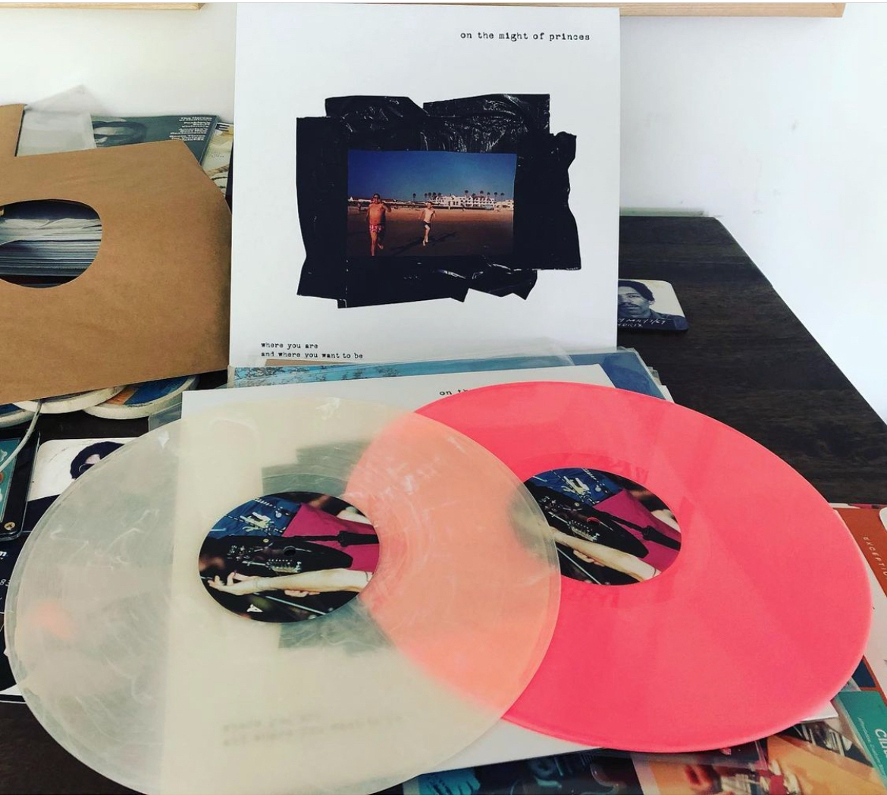 What was the first record you bought with your own money?

I honestly can't remember the exact first vinyl I bought because I was mainly collecting cassettes and CDs early on. I was already watching MTV when I was about 7, and I remember grabbing cassettes for Guns N' Roses Appetite for Destruction, and Metallica …And Justice for All.
I don't have a great answer for vinyl, but I can only assume it was a hardcore punk record sometime in the early '90s.
We all have one record that we sold that we completely regret, what is yours?

Thankfully, I have not sold any records that I regret, but I do sell a lot, especially these days. Most of those go to my friend, Kristian [Sorge] who owns the Limited to One record store in NYC.

What's the most you ever shelled out for a record?

I traded some rare vinyl I had for a single copy of Soundgarden Screaming Life on an exclusive-colored vinyl. It's beautiful. I'd add that my favorite piece of vinyl was actually a gift from my girlfriend, so I didn't have to pay anything. It's a copy of Nirvana's Heart Shaped Box 7-inch on colored vinyl with an incredible B-Side Marigold, which is sung by Dave Grohl. It's probably the best thing in my collection.
Is there a record or band that you always buy when you see it?

There are a few… Really any old pressings by Bad Brains, but especially I Against I, Live, Quickness, ROIR, and Rock for Light. Also, Cro-Mags Age of Quarrel and Agnostic Front Victim in Pain.
What's a record you wish would get repressed or remastered? Mine was [Silent Majority's] Life of a Spectator.
Silent Majority Life of a Spectator. I know you know this, but I co-own the legendary NYHC label, Wreck-Age now with Artie Shepherd of Mind Over Matter, and the first pressing went up for pre-order on March 14th across the Wreck-Age site, BrooklynVegan, and The Hard Times. Super pumped.
What are the records you think everyone should own on vinyl?

I own the following, not original pressings but still classic and amazing to listen to on a turntable: Agnostic Front Victim in Pain, Bad Brains ROIR, Warzone Don't Forget the Struggle, Don't Forget the Streets, My Bloody Valentine Loveless, and Minor Threat.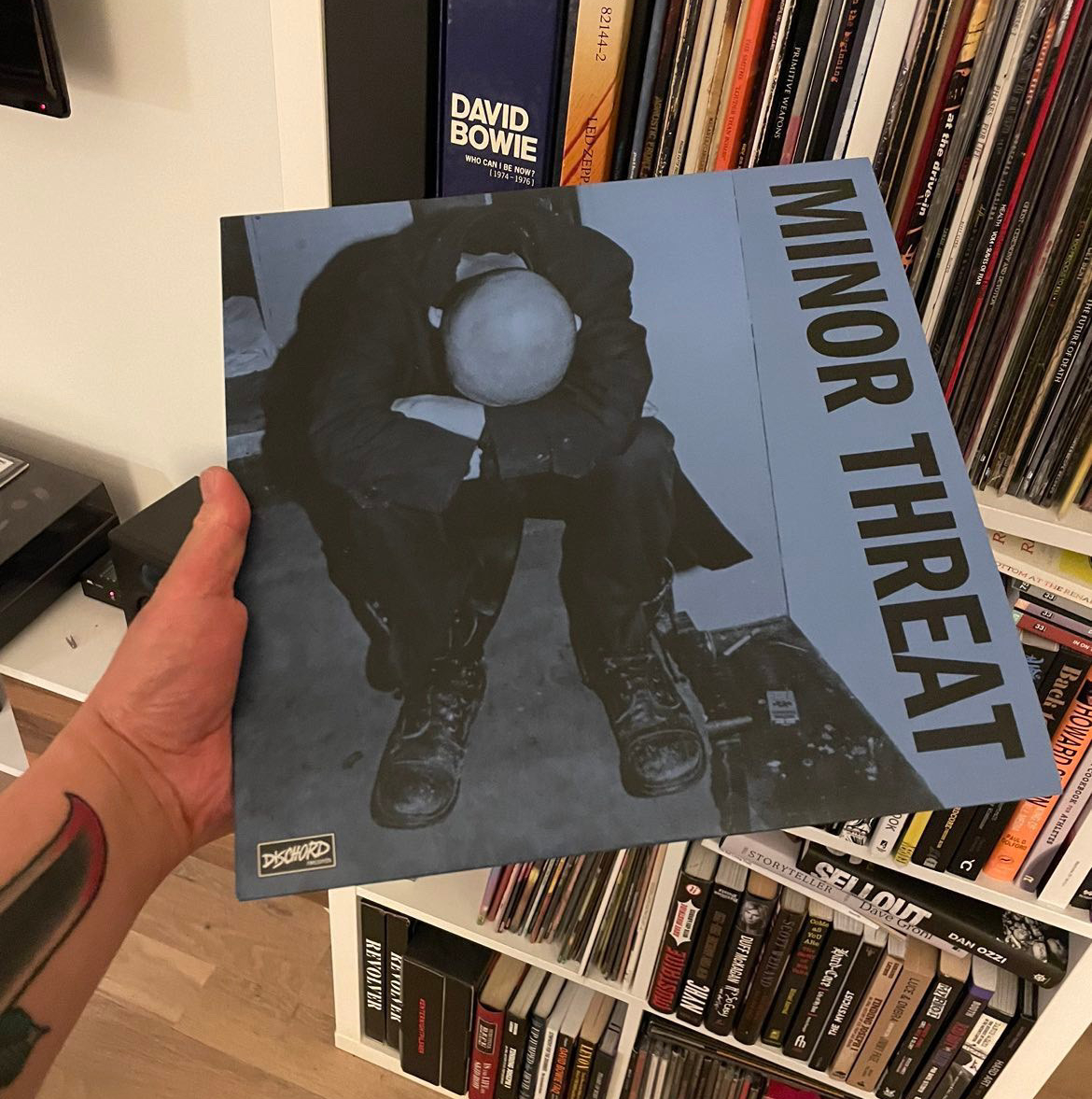 What are your Top 5 record stores, brick and mortar, or otherwise?

In no particular order: Generation, Limited to One, Amoeba, and all the Project M online stores, but to me, the most important place is at shows, from the bands directly. The money you spend goes straight to their pockets, which helps them survive, tour, etc.
What's a record or genre in your collection that might surprise the readers?

Hmm. I'm not sure if anything is too surprising, maybe Khruangbin Mordechai. It doesn't have much in common with anything I do musically, but I listened to it more than probably any other vinyl I own since it came out.
Bands with or without vinyl we should be on the lookout for?

Somerset Thrower are my favorite band in New York and one of the best up and coming bands in general. They get my first props and then I'd say check out Somnuri, Lamacchia (John from Candiria), Netherlands, Fiona Silver, who are all bands from New York that I'm friends with or help manage.
Outside of that, I really love Bad Bad Not Good and their music is so made for vinyl. I need to get their albums on wax asap.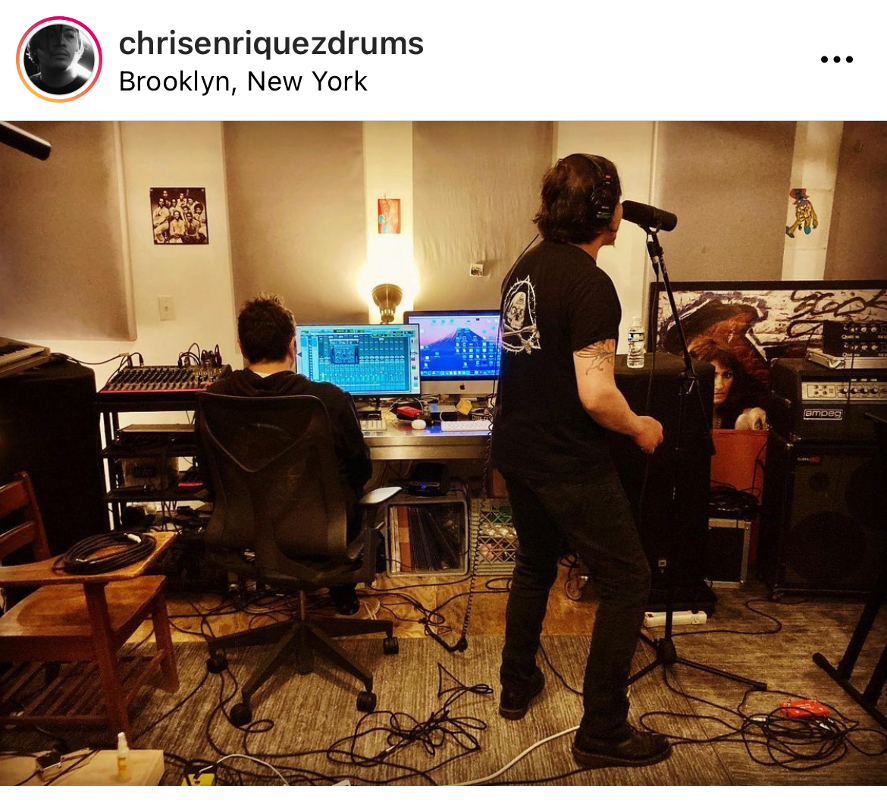 ***
Catch Chris in Total Meltdown or on tour with Spotlights later this year. His solo project, Light Tower, which Chris wrote and played everything on, is out now via Iodine Recordings:
***
Help Support What No Echo Does via Patreon:
***
Tagged: gracer, light tower, on the might of princes, record collector, spotlights