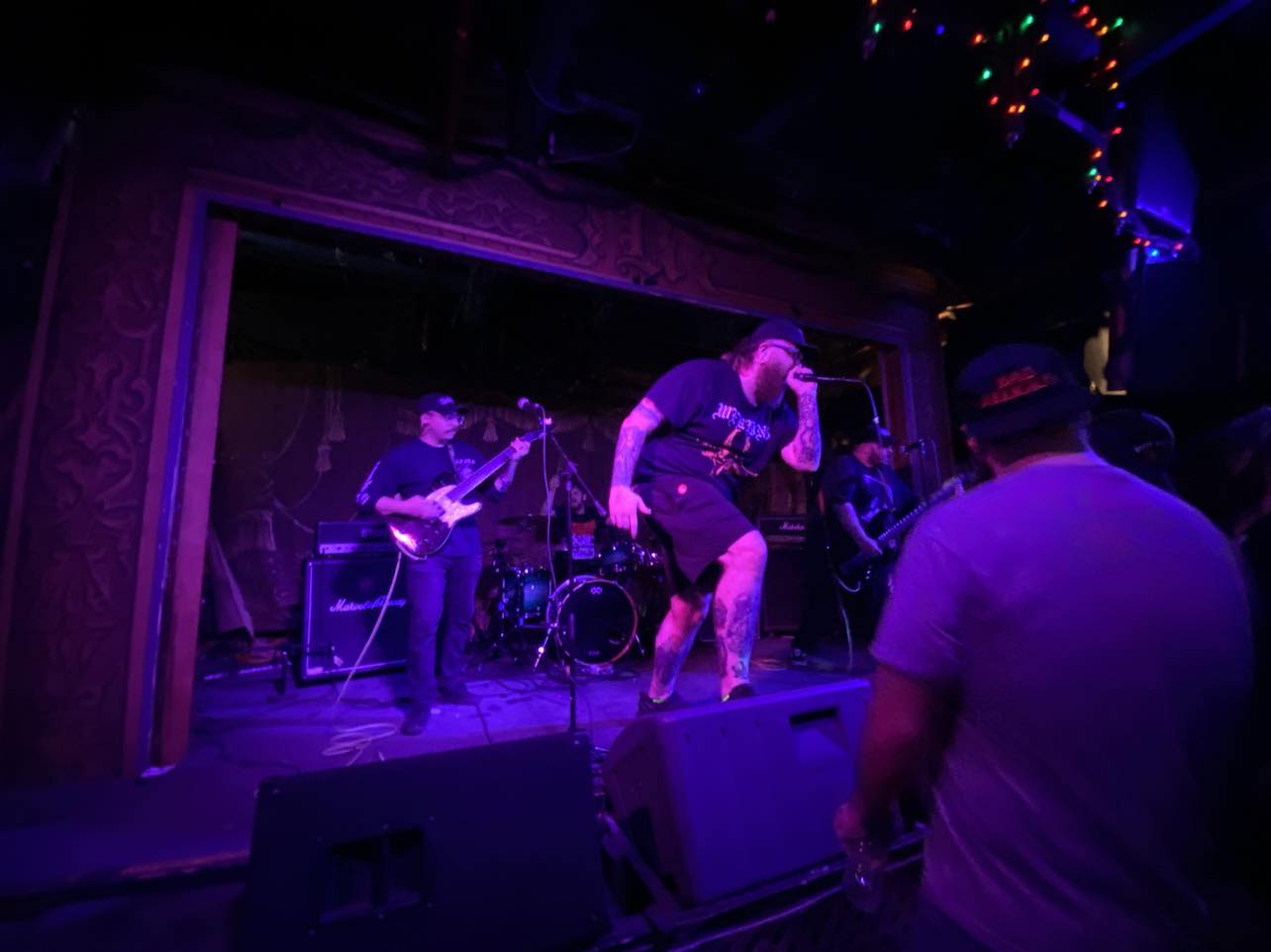 The New England scene has been consistently delivering some of the bleakest and heaviest music in the last few years. The newer hardcore and death metal bands here abolished the borders that kept them at opposing ends of the spectrum. Nowadays, we're seeing a lot of bands mixing the two and avoiding the cliché of deathcore bands that dominated the 2010s and bringing true breakdowns and fear into the eyes of showgoers.
Iron Gate from New Hampshire is one of the newer bands of this ilk, merging beatdown hardcore breakdowns with death metal-style guitar work and ferocity. Already delivering a taste of this to a couple of shows in Worcester and their home state, they've shown that they stand tall alongside their contemporaries in the New England scene.
The Iron Gate story began in August of 2022, after lead singer Jeff made a post online asking, "Who plays an instrument and wants to play heavy, ignorant music?" Jeff soon received a message from Jake who became the band's drummer. After a few personnel changes, Iron Gate rounded out the current lineup of Billy on guitar and Matt on bass.
Despite only having one guitarist Jeff explains that it actually helps make them heavier stating, "We originally were gonna do two guitarists but then I went to the Torn In Half record release show and they had one guitarist and they sounded so heavy and not so muddied and so Jake suggested 'let's try that!'"
Iron Gate's style focuses heavily on making the aforementioned breakdowns of their songs as heavy as possible, studying from many of the great mosh-centric bands with death metal influences cropping up as of late.
"We had a song written which is on the EP that was originally in Drop B tuning but as soon as Billy (guitars) joined he was like, 'We're going to G Sharp and I'm using 7-strings.' A lot of his influences are bands like Paleface, Pieced Up, and Bodysnatcher so that's where we get a lot of these gigantic breakdowns from," says Jeff.
Expanding further on the list of influences, Jeff cites his own favorites: "Bands like Traitors, Bodysnatcher, and The Acacia Strain. I think the band that inspired me to take this band in this direction has to be Gates to Hell. The crunch of the band's guitars and the relentlessness of them is what makes Iron Gate's breakdowns particularly ignorant and heavy. Coming from a metalcore background assists in their delivery, once kids hear their sound there's bound to be an increase in black eyes in pits across New England.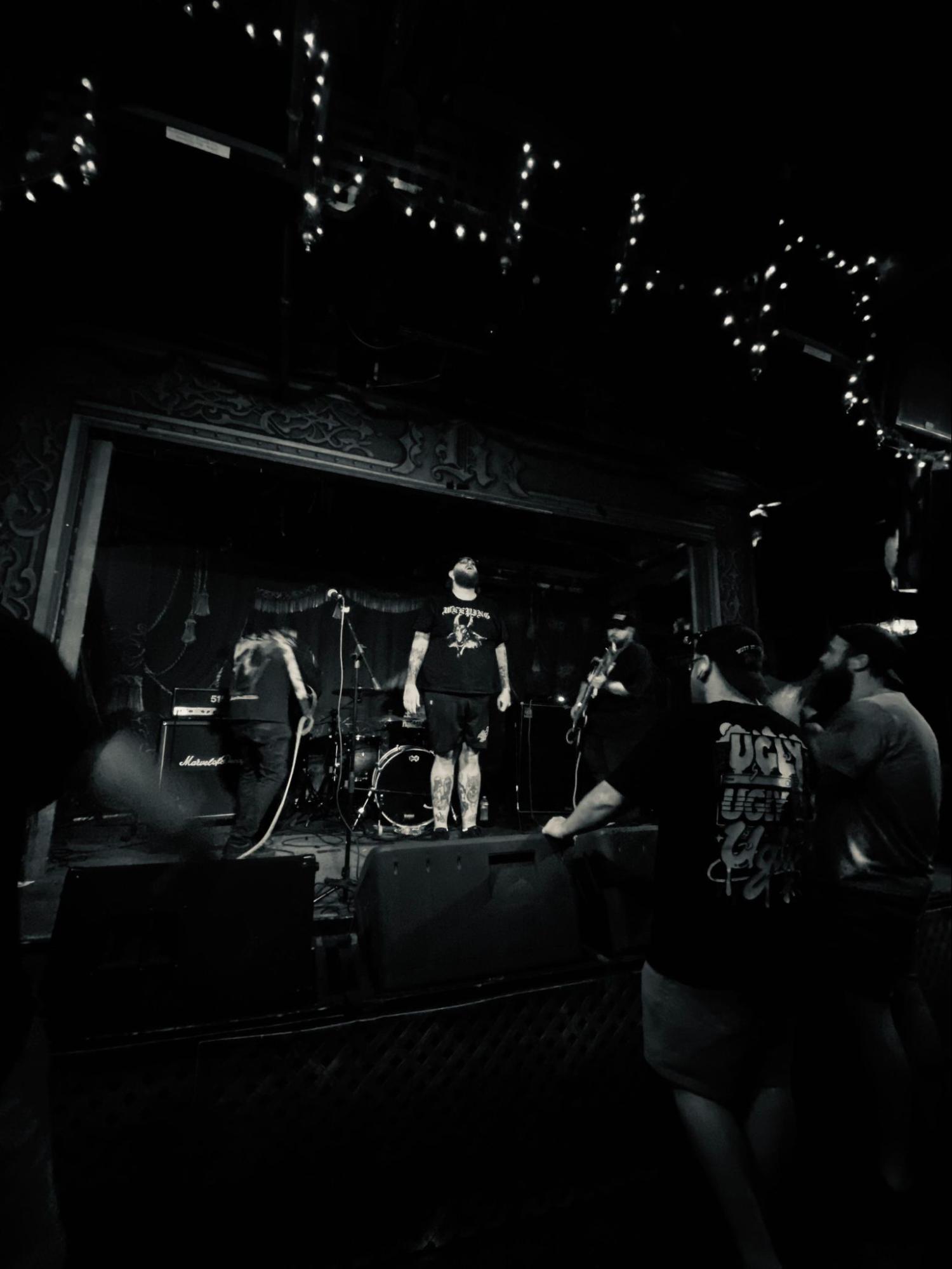 Iron Gate has yet to release any music until now as they deliver to No Echo readers the first taste of their forthcoming Throne of the False God EP with the track "The Descent" which features vocals from Blood Tithe's vocalist Justin Whipple. Justin also did the artwork and logo for the EP which boasts some of the sickest artwork from a death metal/slam band. Bashing you over the head immediately with the fast drum beats it soon takes a hard turn into the first crushing breakdown before chugging along again into an even filthier one before ending the affair with a cataclysmic breakdown.
The videography for the "The Descent" clip done by Jonathan Lievano from Weeping:
Talking with Jeff on his lyrical inspirations, he touched upon the emotions and feelings he wrestled with the last few years. "From the age of 25 to about 28 or 29, I dealt with this crippling anxiety that I felt was destroying me from the inside. It was super-hard to deal with and talk about for me so the only way I could was to write these lyrics." Jeff avoids the typical death metal trope of writing songs about other worlds of thought and takes his lyricism into the more personal which in turn makes the impact hit even harder.
His vocal style also allows for his lyrics to be clear in the listeners ears as he delivers his harsh and sometimes heartbreaking lyrics with his booming voice. Jeff's distinct vocal approach works well with Iron Gate's mix of slam and death metal though he was not so confident in it until his bandmates assured him. "I was a little insecure about it before and I said to the guys 'Hey I'm gonna try some other styles' but all of them were like 'Dude your voice is fine.' I'm slowly starting to agree with them."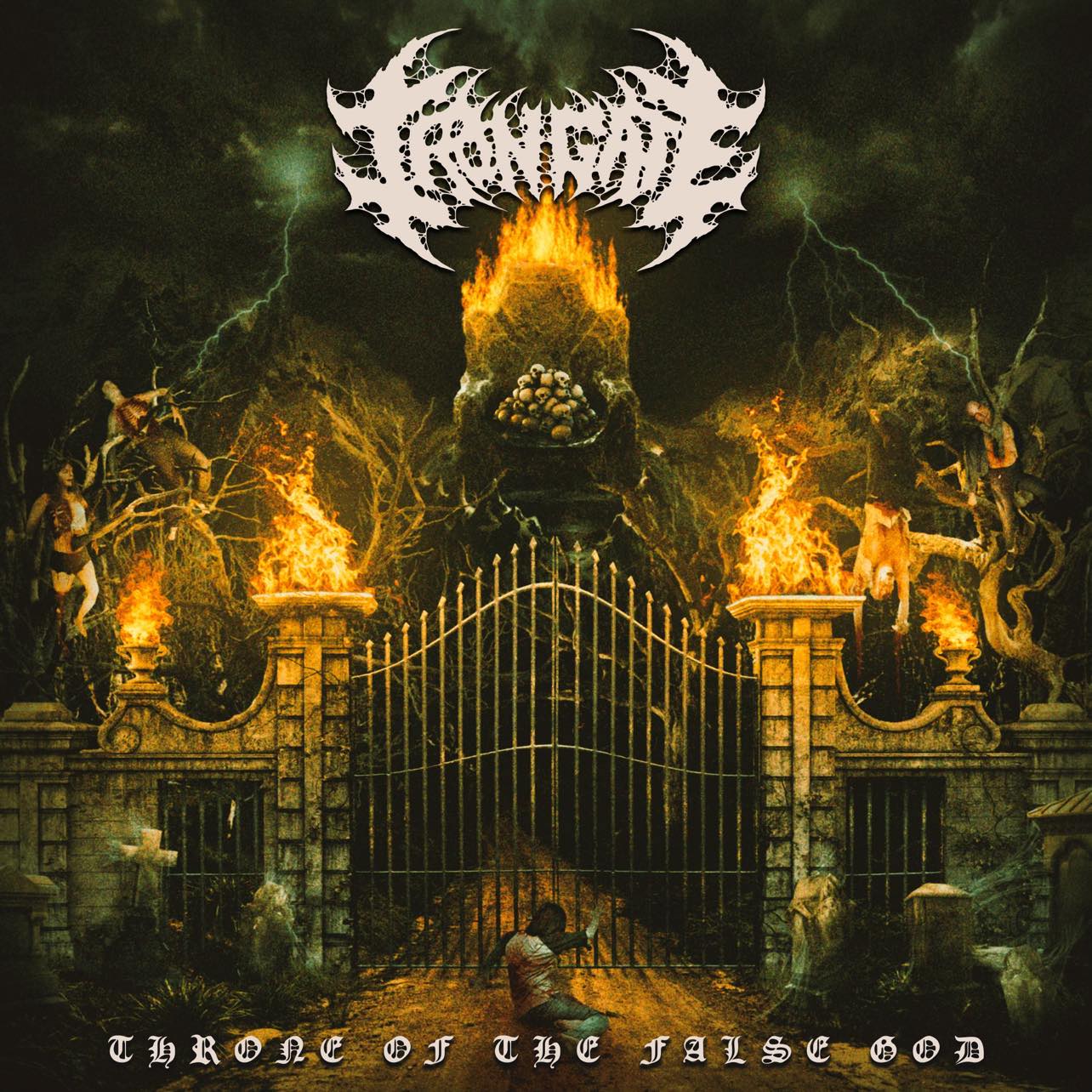 If you take one thing away from the lyric video above, it has to be that despite being early in their career as a band, Iron Gate has had time to hone their writing style and it reflects in their destructive sound. In an age where everyone is trying their hardest to craft amazing breakdowns and get the mosh kids moving, it's difficult to stand out but Iron Gate won't face that problem.
Iron Gate will be playing a few shows around the time of their EP release, playing a festival in their home state of New Hampshire with JUDGEXJUDY, Cannabis Crypt, and No Allegiance and others on September 9th. They also were just recently added to Distress Fest in Manchester, New Hampshire with a lineup of amazing bands including No Bragging Rights, Mouth For War, and Downswing as well as some of New England's up and coming bands.
Alongside the EP's release the bands label Isolated Incidents will be releasing tapes and a shirt also designed by Justin Whipple of Blood Tithe. You can pre-order them here.
Iron Gate would like to shout out: Jake's girlfriend Naz, the Very Good Boys for the Very Good Podcast, Matty's family, Billy's wife and daughter, Miller Lite, Jeff's wife and daughter, Eric Sotter, Nick Burke, Cam Pinet, Justin Whipple, Nik McIntosh, all of our families. Torn In Half, Blood Tithe, Heavyweight, Cannabis Crypt, Gumskab, Cold Case and Tar. MA and NH hardcore/death metal.
***
Iron Gate on social media: Facebook | Instagram
***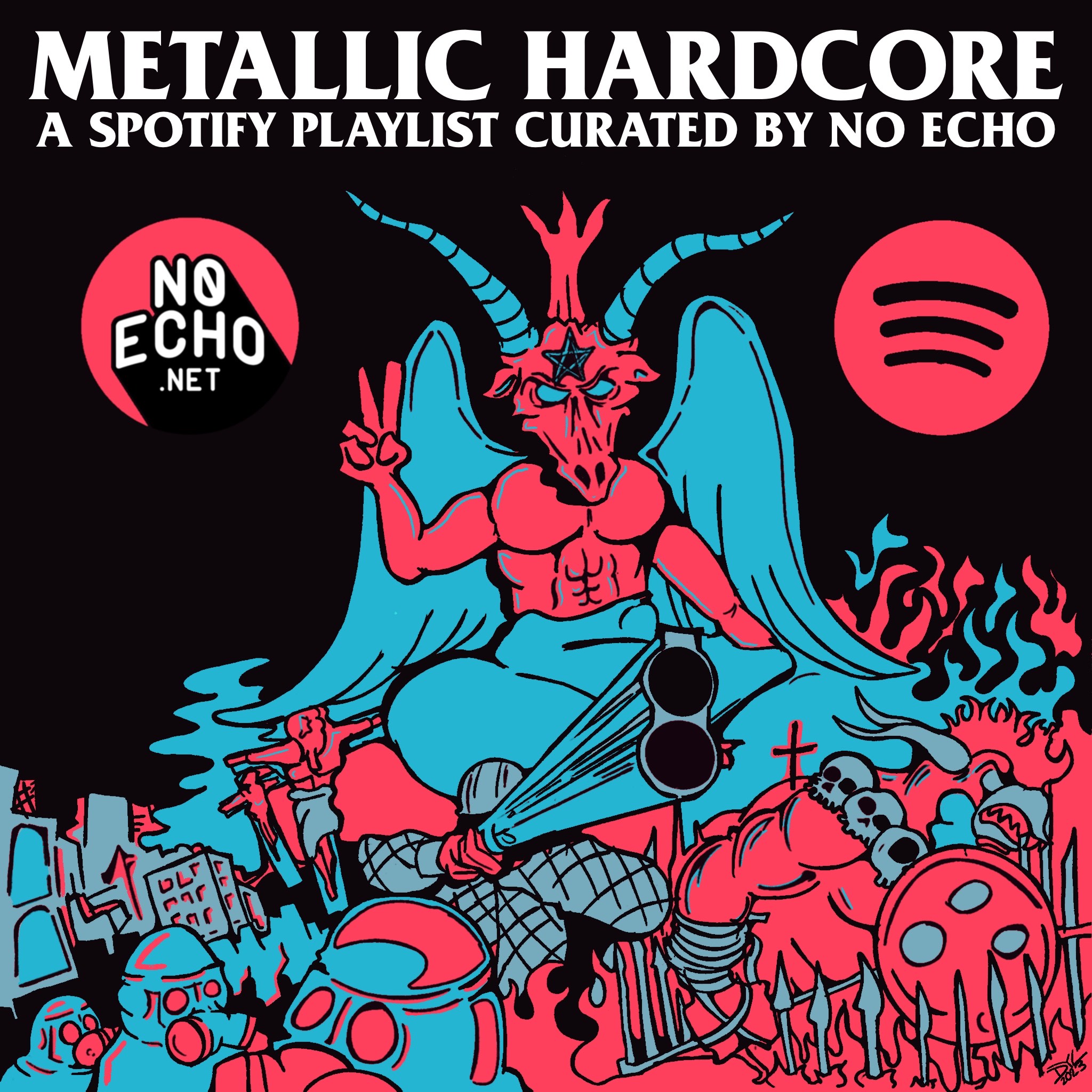 Tagged: iron throne