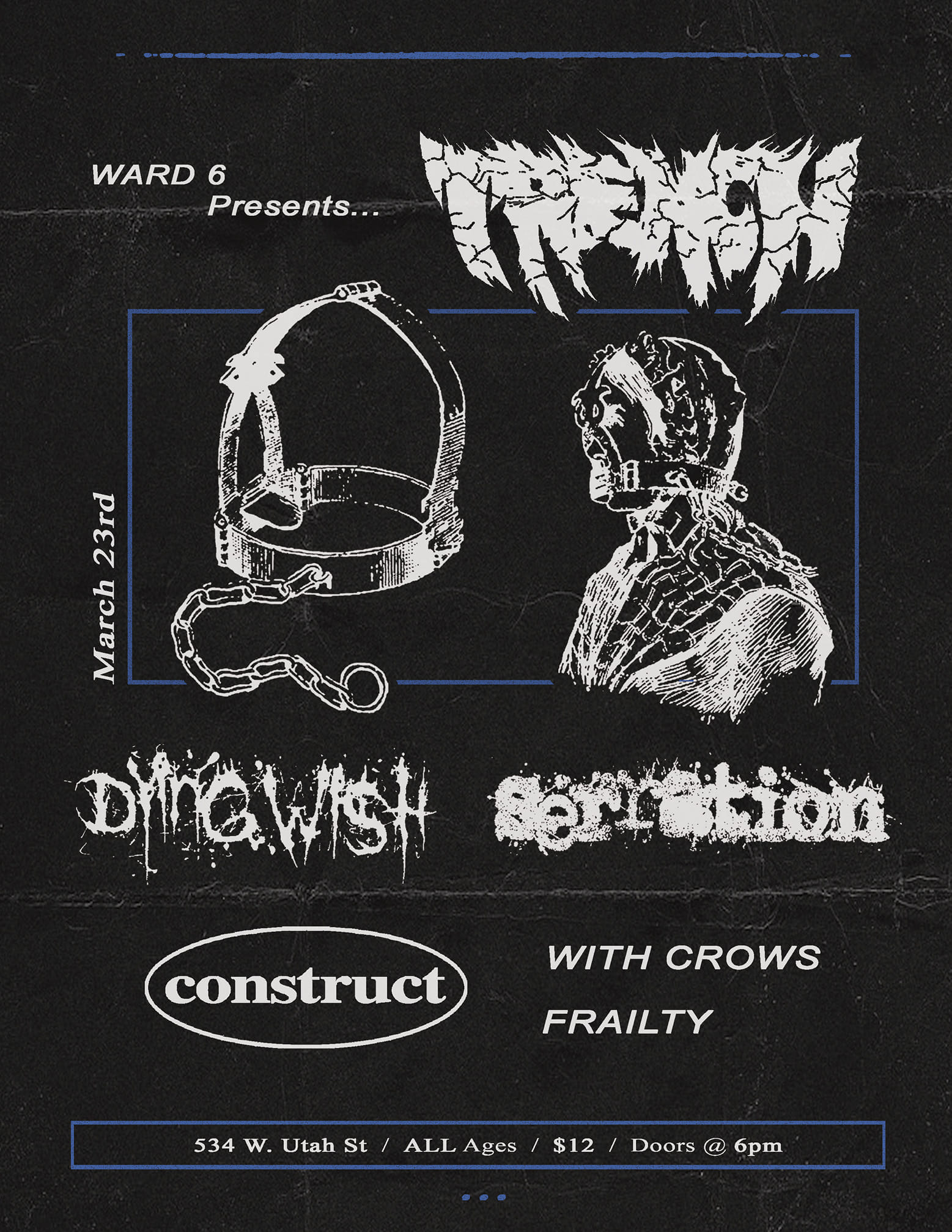 How do you properly break in a new venue? You could bring it gently into this world, with acoustic sets and DJ'd throwback nights, or a showcase of the softer locals. Such practices may be tradition of other cities, but not the Old Pueblo, where AZHC is alive, well and entering the world spin kicking and screaming. Like many cities, Tucson's had difficulty keeping a dedicated DIY venue, after a succession of unforgettable holes in the wall finally shuttered in recent years.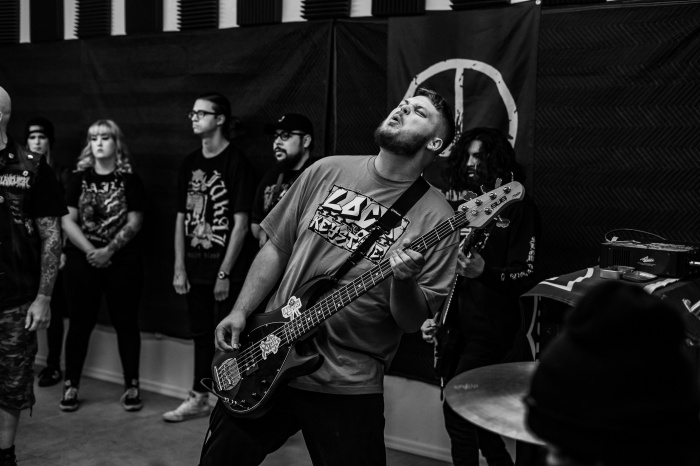 This last month we welcomed a new nook, Ward 6, into the pantheon of Tucson's hallowed DIY pantheon by breaking it in the only ways we know, with celebration, with violence, with hardcore.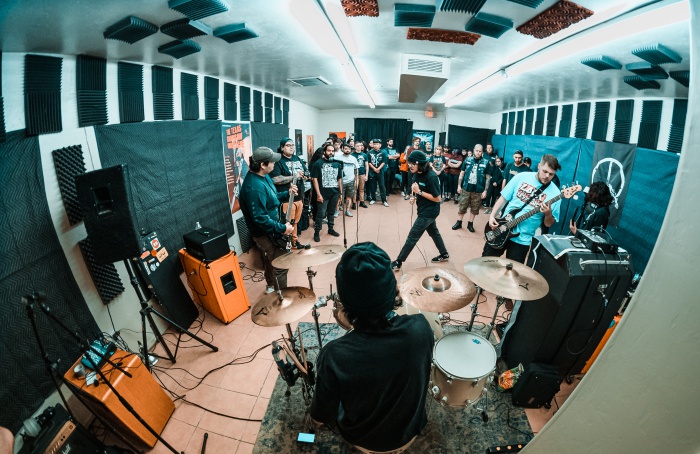 Featuring some of the city's and Arizona's best bands: With Crows, Frailty, Construct and Trench, Ward 6, a narrow room with just the right space hidden safe in South Tucson, was perfect for these proceedings. The confinement, the bands and the crushing reactions they incited were not at the cost of hardcore's intimacy or respect for the fledgling venue.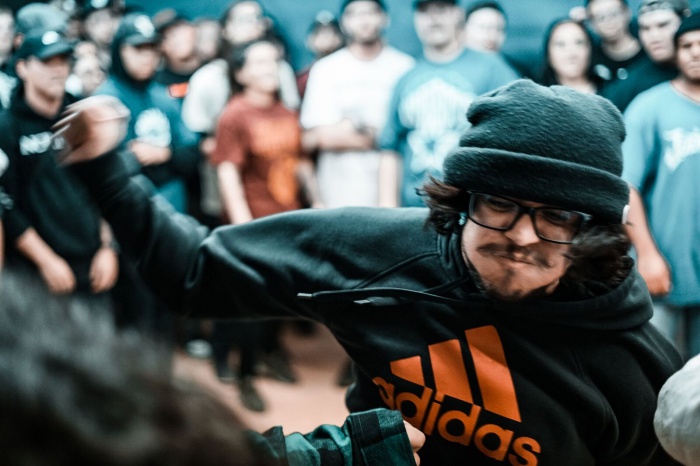 To add compliment to injury, Dying Wish and Serration were kind enough to assist in christening the evening with their own brands of relentless hardcore. From black eyes to busted lips to me falling flat my ass, it was everything you'd want from a show of this caliber. Capturing the evening was one of Tucson's best photographic fixtures, young Yeshua Flores, who's captured many incredible local images in recent years.
To immortalize the evening, we here at No Echo have the pleasure of premiering some of Yeshua's work capturing Ward 6's inaugural show. Enjoy.
AZHC forever.
Serration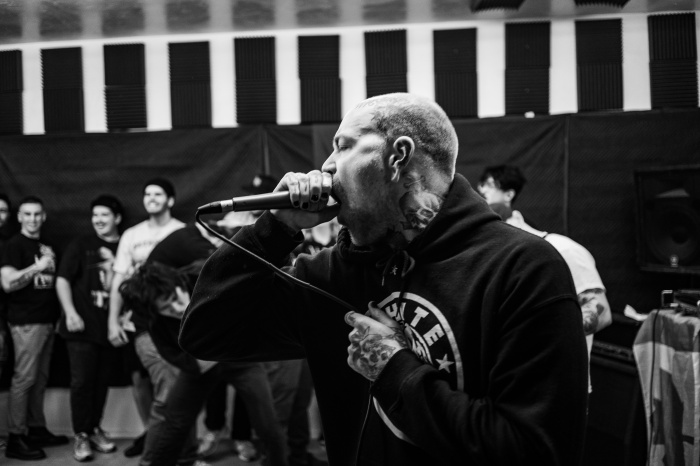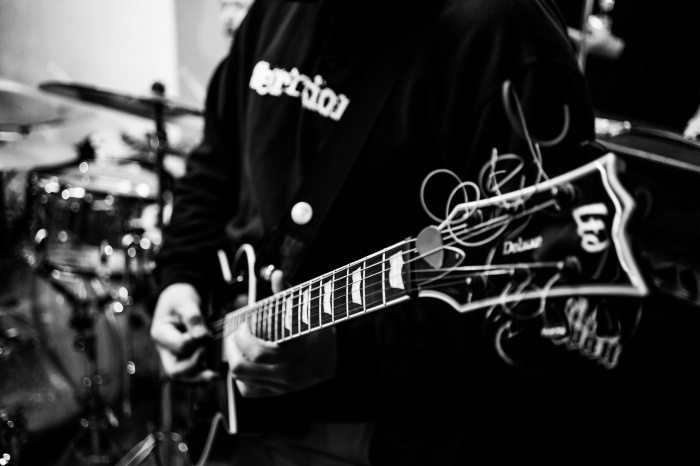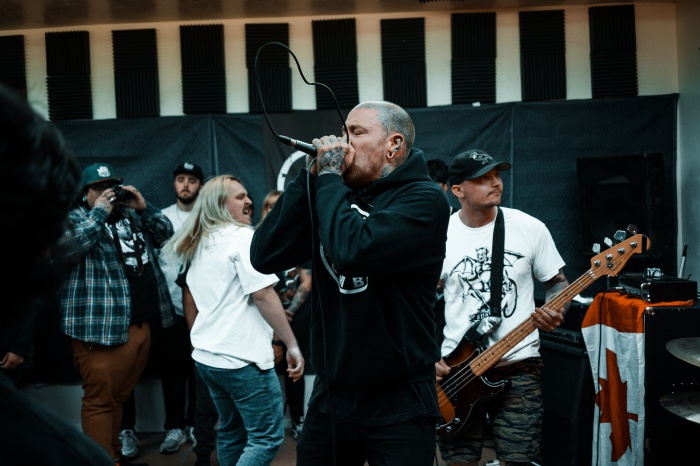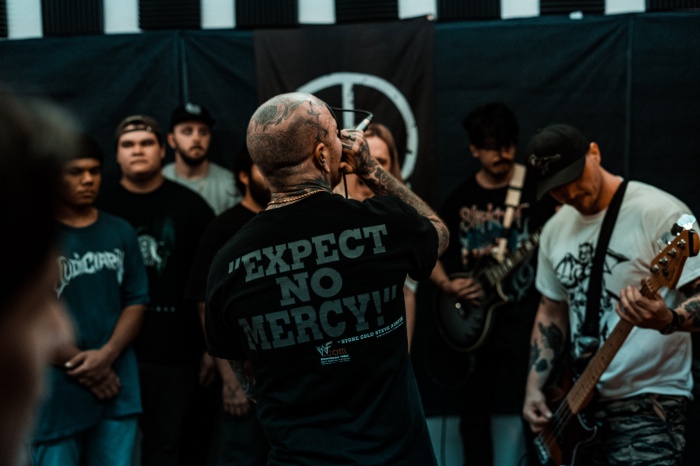 Dying Wish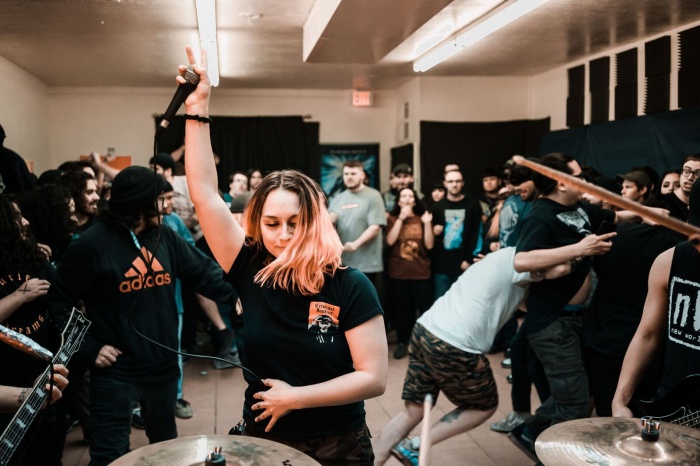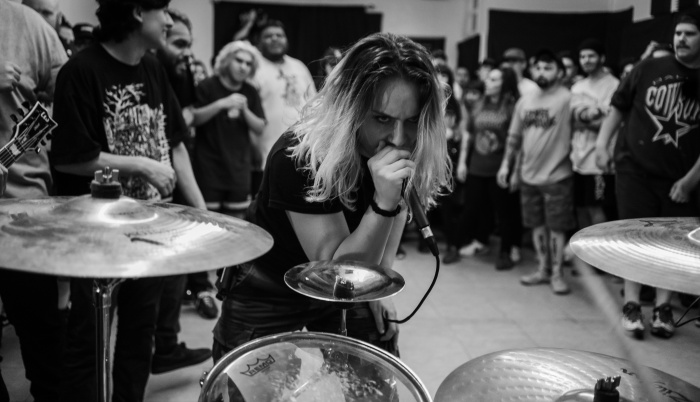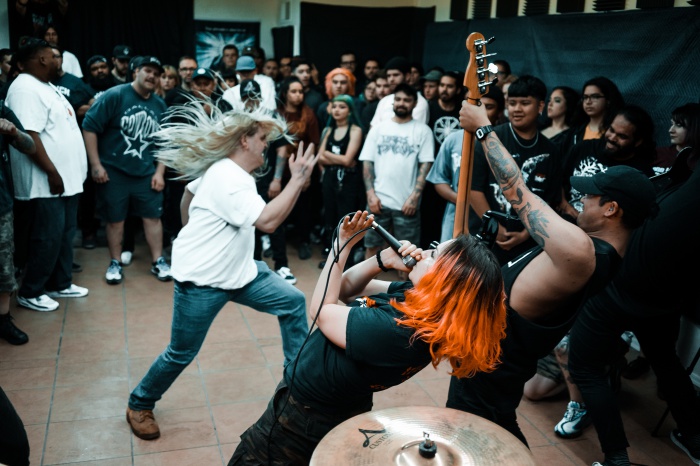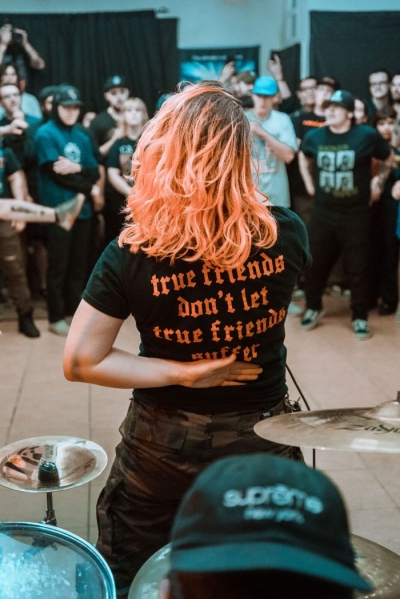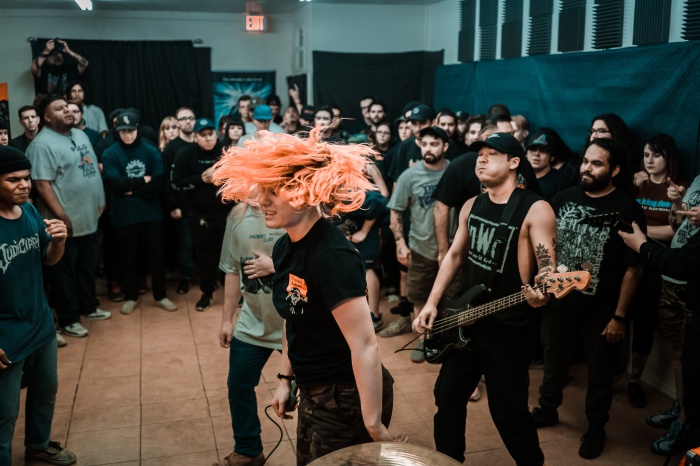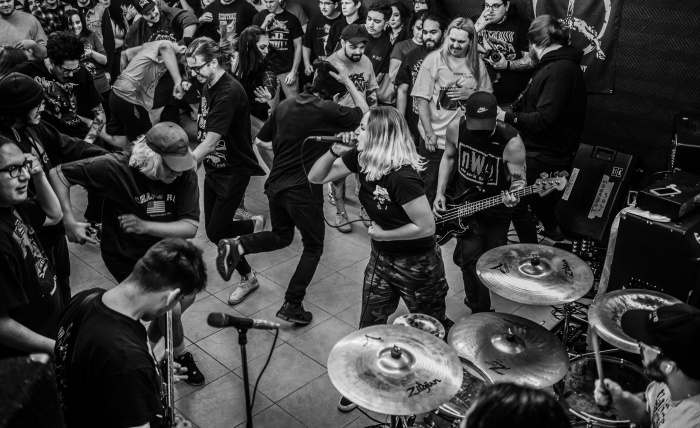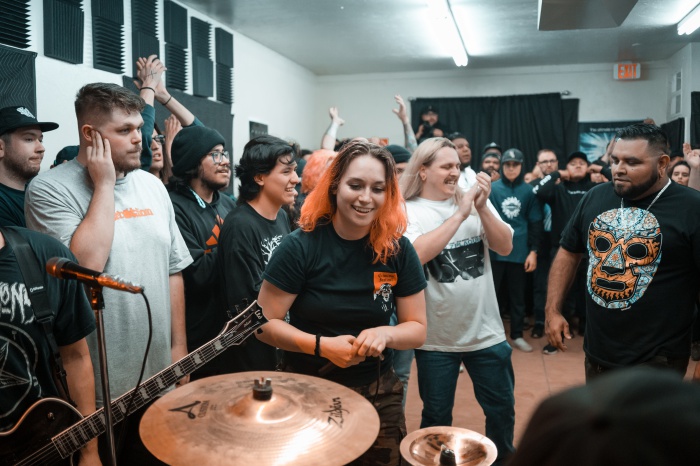 Tagged: dying wish, serration, with crows