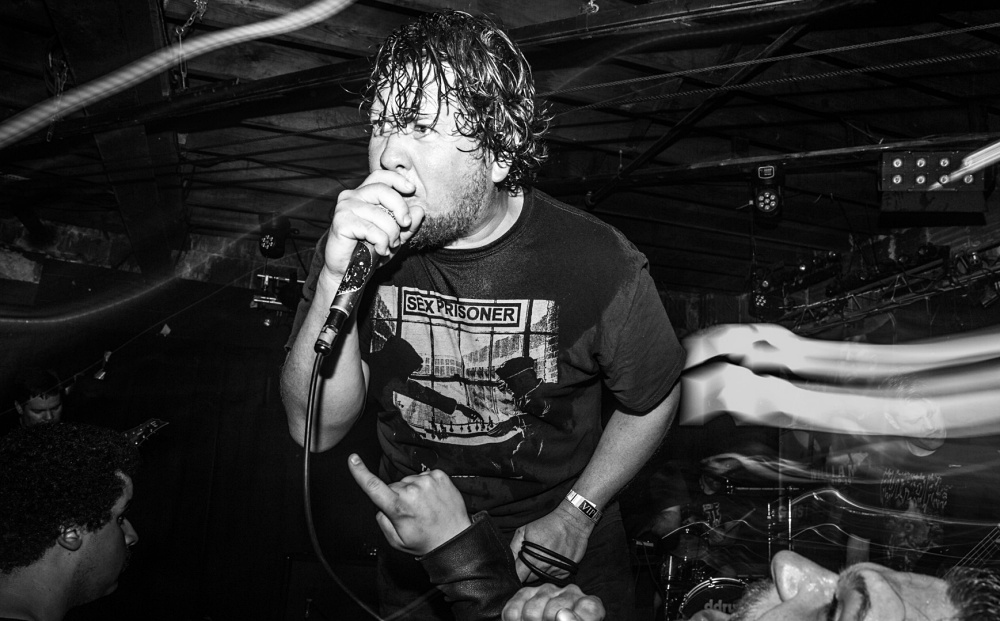 "Any time we finish a record and actually get it out there, we just like to sit back and enjoy not working for a little while," laughs Pig Destroyer vocalist/lyricist J.R. Hayes. The 43-year-old is sitting in his van outside of his band's practice room while chatting with me about Pig Destroyer's forthcoming full-length, Head Cage. It's been 6 years since the grindcore commanders released their critically acclaimed Book Burner album, but J.R. reminds me that he and his band mates haven't been sitting around waiting for royalty checks from Relapse Records.
J.R. explains: "During the last couple of years, [Pig Destroyer guitarist] Scott [Hull] wanted to remix our Prowler [in the Yard] record, and then after that, I worked with him and Kat [Katz] on the Arc EP that Agoraphobic Nosebleed that released in 2016. So, yeah, we were really busy, but most of that was in the studio. We also played a bunch of shows, but I would say that most of our energy in the last 3 years has been put into working on Head Cage."
Being the twisted fuck I am, I already knew what a "head cage" is, but I ask J.R. if he was truly inspired by the torture device or if it's more of a metaphor kind of thing. "Yeah, a head cage was an ancient torture device, but that's not what I was thinking of when I chose it. That actually came from another lyric that I used for a project that [Pig Destroyer electronics abuser] Blake [Harrison] recorded a couple of years ago that I don't think has come out yet. It was something that I thought was a good catch-all for some of the kind of lyrics that I like to write. Basically, the idea of being trapped within yourself or your surroundings.
"Me and Scott also have a thing with song titles where we want them to be evocative yet direct. Pig Destroyer would never have a record called In the Stream of the Movement of the Midnight Hour — know what I mean? We're all about brevity. We like titles with one or two words that are easy to remember and also have some depth to them."
The cover art and album packaging for Head Cage is every bit as arresting as the music it's representing. Pig Destroyer called on former Charles Bronson vocalist and Youth Attack founder Mark McCoy to handle that aspect of their new collection. "The way we did it was I sent Mark my lyrics for the album and just let him run with it. The original idea that he had come up with was really interesting, but the other guys in the band weren't sure about using it for the cover. So, we moved that image to the interior of the record and then he came up with the image we ended up using for the cover."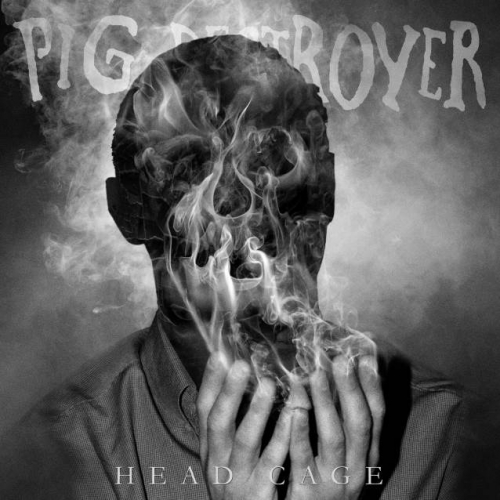 "I think Mark's real masterstroke on this record is how everything he created for it all works together. I'm very excited to finally hold the actual record and go through everything. He's really telling a story with his images on this and he put a great amount of thought into it.
"It's one thing to see these amazing images coming through in an email, but it's a different story when you're holding the vinyl — you know, like a gatefold — in your hands. That's how it's supposed to be presented."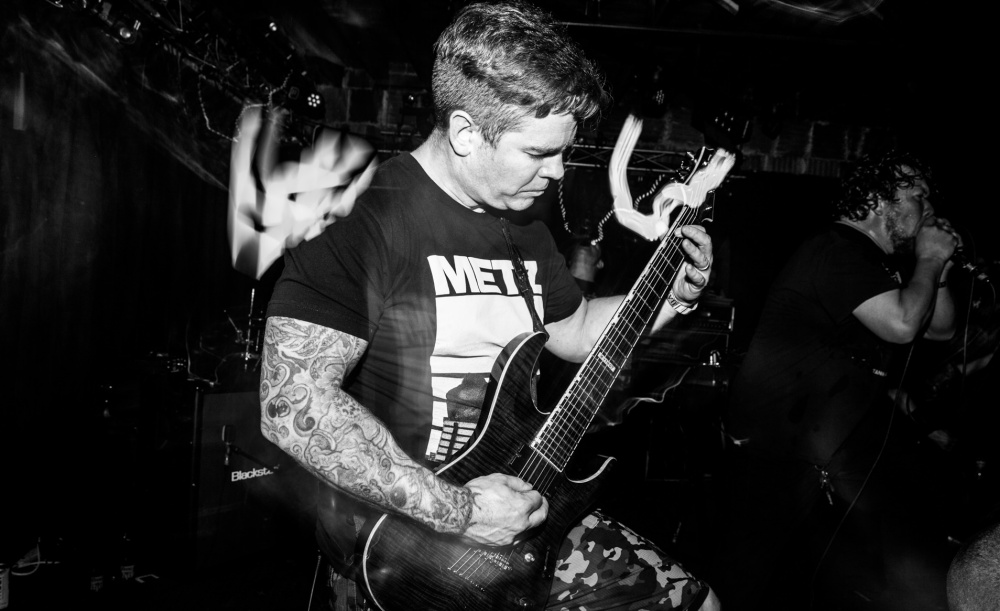 Recorded by Scott Hull at Visceral Sound Studios, Head Cage will be out on Sept. 7 and features guest vocal appearances by Full of Hell's Dylan Walker and Agoraphobic Nosebleed's Richard Johnson and Kat Katz. You can pre-order the album directly from Relapse Records.
Upcoming Pig Destroyer appearances:
Sept. 22 - NY, NY @ Gramercy Theatre (record release show w/ Full of Hell, Despise You + SECT)
Sept. 28 - Salt Lake City, UT @ Utah State Fairpark (Crucial Fest w/ Neurosis, Chelsea Wolfe, Russian Circles, etc.)
Nov. 3 - Sint - Niklaas, Belgium @ Concertzaal de Casino (Masters of Grind Fest w/ Aborted, Cryptopsy, etc.)
Dec. 1 - Los Angeles, CA @ The Wiltern (Decibel Metal & Beer Fest w/ Testament, YOB, Power Trip, etc.)
Tagged: pig destroyer