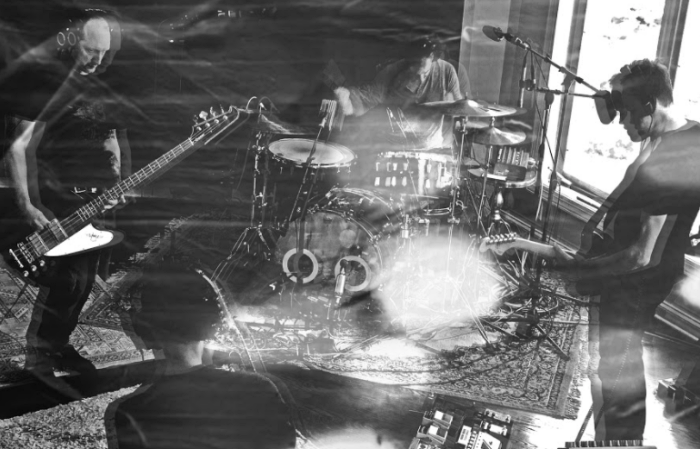 Bound together by a shared love of '90s shoegaze and dark '80s pop, In Parallel features musicians who have played in such bands as Hopesfall and Celebrity within its ranks.
Consisting of Lance Black, Jesse Fine, Ryan Parrish and Mark Nash, In Parallel recorded their new EP, Fashioner, in Nashville with the help via a successful crowdfunding campaign.
By the way, the EP was mixed by none other than Ken Andrews (Failure, Year of the Rabbit), so you know the stuff sounds massive.
In this No Echo premiere, we get a glimpse into an In Parallel jam session as this video performance filmed back in October shows us. The song is called "Six Over Eight," and it opens Fashioner.
"COVID-19 has us really missing live music and performing live," says Ryan Parrish. "So, at the end of October we got together at Ryan's house, opened up the garage door on a nice fall evening and filmed (socially distanced of course) a single take stripped down performance of 'Six Over Eight.'
"We think this alternate version of the song turned out great and wanted to share it with everyone who's supported Fashioner. Enjoy."
Fashioner is out now on Wiretap Records, and you can pick it up on vinyl here.

In Parallel on social media: Facebook | Instagram | Bandcamp
***
No Echo has launched a Patreon with 3 tiers offering all kinds of hardcore-related goodies to help support the site:
***
Tagged: in parallel