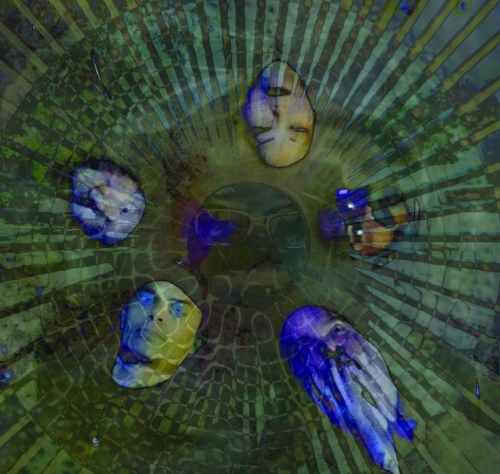 Though they've been away for over 16 years, Gasp still sound like they're from the future. The band makes the kind of music that is so fucking twisted that I can imagine it being the sort of thing a homicidal maniac would hear in their head.
Imagine feeding angel dust to the dudes in Infest, and then locking them in a recording studio an hour into said trip and that's what Gasp sounds like.
1999 was the last time we heard from the Los Angeles band, but Gasp will be returning to record stores later this week via Stardonas, an EP that captures their twisted psychedelic spirit. No Echo has teamed up with To Live a Lie Records to present the entire A-side of the forthcoming EP below:
Gasp sent No Echo the following (insane) message via email.
"Flashing 2770: cheating death drugs for birth of breath, interstellar ship of window pains. Counting backward through feedback mirrors, inverted futures, fumes and ruminants for 1994: Young, dumb and full of rum. Ingested chalky cylinders desolve blueprints.

1995: Rebirth>> Bugged owl eyeholes in fervent pineal colony.

1996-1999: 4 years, well-oiled gears and all cells configured for optimal utopian alliances. Etched transmissions of eternal nows. Souls gone? Get off our lawn?

2017-Present: Rainy brains re-rebirth. Lost time builds shifting staircase bubble mazes and cortical mansions, Stardonas ignites. Formless entities sort it out, red sky dynasty breeds. More transmissions on their way."
Stardonas will be out this Friday (Sept. 25) via To Live a Lie Records. Pre-order it both vinyl and digital.
***
Donate a few bucks to help with No Echo's operating costs:
***
Tagged: gasp