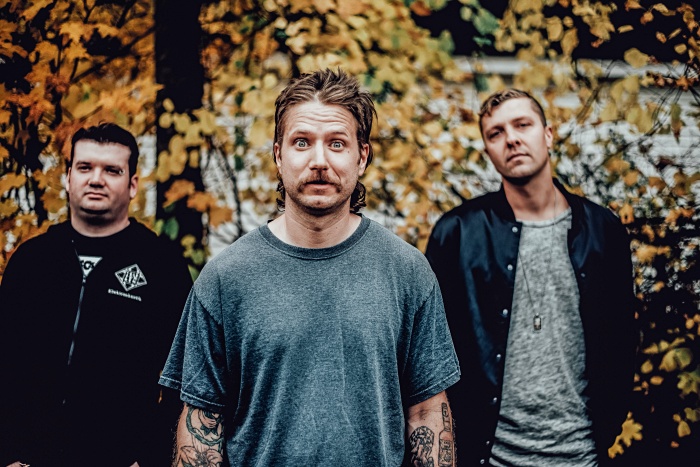 "The band's sound is punk-infused, post-metalcore with wild vocals and melodic singing," says Hyeena vocalist/guitarist Keith Holuk via email. "We've had different band members helping out and now Austin Bryant plays the drums and Greg Lake plays bass."
No Echo is emailing with Keith about Hyeena, though we just learned about the trio via their new music video for their track, "Venture." Formerly of Ferret Records act Ligeia, Keith has been doing the whole band thing for a minute. "I started writing songs when I was living and working in South Beach. I bought a guitar there and started recording. Then, I moved back to Massachusetts to record some more and recruit some musicians."
OK, now that you have some context, check out Hyeena's aforementioned video for "Venture" below:
Emmure vocalist Frankie Palmeri is big on Hyeena, and signed the band to his Redzone Records label. "Frankie is an amazing dude," emailed Keith. "He's doing great things with his record label, so I'm super thankful to be working with him. From the start, he was helpful so we were able to gain momentum and make some progress.
"My old band, Ligeia, toured with Emmure back in the day, so we knew each other from that. I contacted him after I heard some of the bands he was releasing with his label."
Stay tuned to Hyeena's Facebook page for updates on their forthcoming EP.
***
Donate a few bucks to help with No Echo's operating costs:
Tagged: hyeena