Blood Pressure, the devastating hardcore unit out of Pittsburgh, just dropped a banger. Released last week via Beach Impediment Records (Warthog, Stigmatism), Surrounded is a veritable steamroller of an LP. The label continues their winning streak that dates back to, well, forever. (Sidenote: Pick up the L'amour record)
Hard as the steel their town is known for, the members of Blood Pressure have collectively served time in such hardcore scene greats as Concealed Blade, EEL, No Time, Brain Handle, S.L.I.P. No Time, and the mighty Direct Control, who're responsible for one of my favorite hardcore releases of all time. I'm likely neglecting to mention others.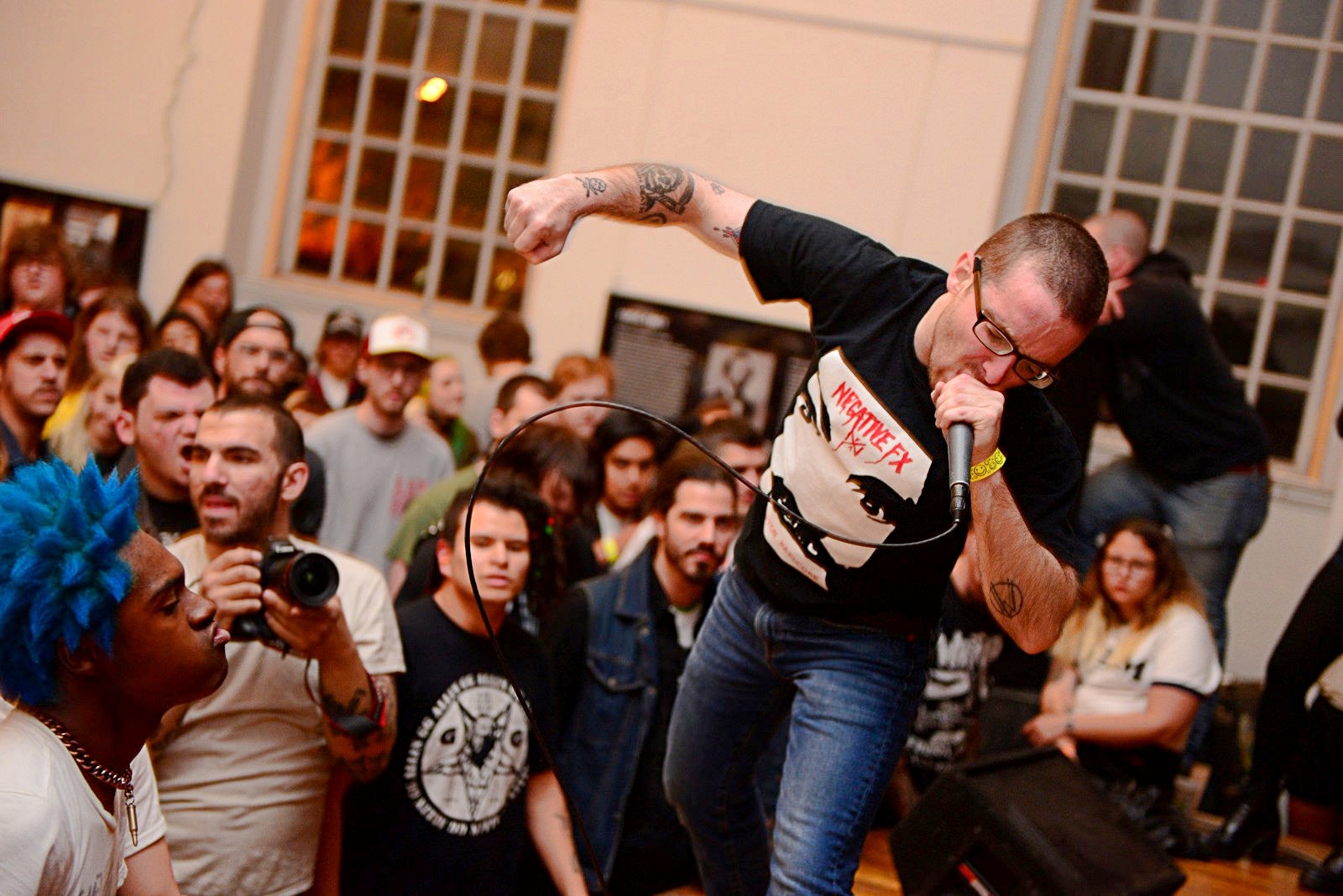 Surrounded treads the line between timeless pissed hardcore that at once recalls the classics as much as it's cemented firmly in the present. Poison Idea and Negative Approach immediately spring to mind, as the riff-driven and ultra-pissed straightforward sound approaches the god head status of Feel the Darkness or Tied Down. Blood Pressure sidestep nostalgia and instead would sit well alongside 86 Mentality, Violent Minds, Strung Up, and Government Warning. Nihilistic and negative on first listen, I've always found empowerment in acknowledging and railing against our doomed state.
This is Hardcore Punk 101 made by folks that intimately know the canon from which they're pulling.
In the four years since their demo, the impossibly busy members of Blood Pressure have repeatedly refined their craft and the new LP is our reward. The sweat equity of the collective is a tribute to a scene that has clearly long inspired them. Though I could easily highlight any of the ten excellent cuts from Surrounded, "Expectations" is, for me, a high point. It stands as the perfect confluence of what they do so well: blazing, angry hardcore without qualifiers done to a dizzyingly high standard. There's even a dash of Oi! influence in the vocals that adds a hint of menace so many bands of this variety lack.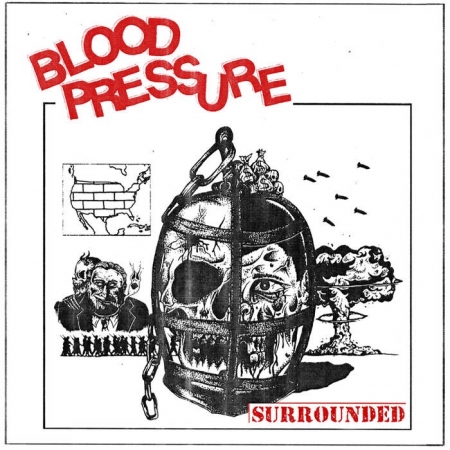 Clearly uninterested in the zeitgeist, Blood Pressure is a hardcore band that could exist in any year. I'm sure as shit glad they're here now.
***
Pick up Surrounded on vinyl directly from Beach Impediment Records, and if you prefer vinyl, Bandcamp also carries the album.
Tagged: blood pressure