"I wrote this song as a reaction to the division and hatred I've seen become more prevalent over the last few years," says Berthold City vocalist Andrew Strife about "Walls of Hate," a cutting track from the band's debut EP, Moment of Truth. "From Trump's insistence on building a wall, his plan to implement a ban on Muslims, and his failure to denounce white supremacists and the alt-right after their violent attacks in Charlottesville."
Andrew, who is also a founding guitarist in fellow hardcore outfits Strife and World Be Free, continues on the "Walls of Hate" importance: "There comes a time when silence is betrayal… We can't be silent anymore. Regardless of race, color, gender, religion, or sexual orientation, we are all just human. Let's break down these walls that divide us."
The video for "Walls of Hate" was directed and edited by John "Eightclip" Jenkins, who also handles bass duties in Berthold City, and is fittingly shot in black and white and focuses on the group's performance. Andrew and John are joined by fellow hardcore scene staples guitarists Dennis McDonald (Internal Affairs) and Adam Galindo (One Choice), and drummer Devin Vale (Final Fight).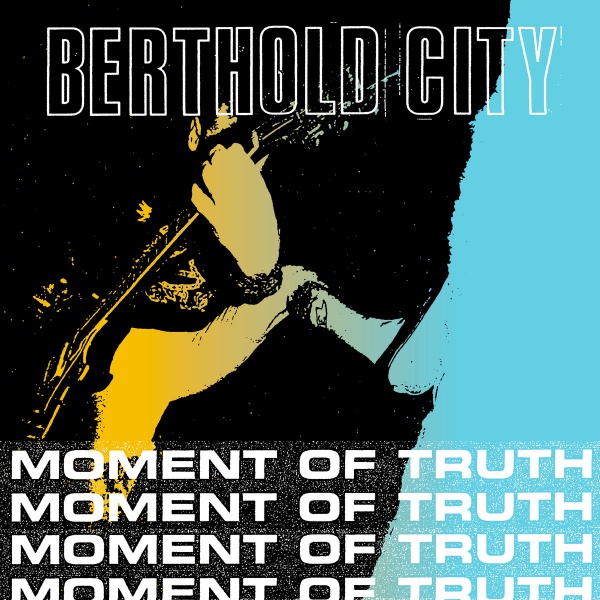 Moment of Truth is out now via WAR Records and the Berthold City is currently out on a run of tour dates with such bands as FireBurn and Kill Your Idols.
Bethold City tour dates:
4/05/2018 Hardcore Stadium - Boston, MA w/ Kill Your Idols, FireBurn, COA
4/06/2018 Brooklyn Bazaar - Brooklyn, NY w/ Kill Your Idols, FireBurn, Ache, and more
4/07/2018 Canal Club - Richmond, VA @ United Blood Fest w/ Turnstile, Shark Attack, Racetraitor, Trail of Lies
4/08/2018 Underground Arts - Philadelphia, PA w/ Kill Your Idols, FireBurn, Violent Society
6/09/2018 The Roxy - Los Angeles, CA w/ Sick of it All, Murphy's Law, Countime
6/21/2018 The Constellation Room - Santa Ana, CA w/ Shelter, Give, Precious
Tagged: berthold city