"I don't feel safe anywhere I go…"
Trends are weird in punk—one minute sounding like Youth of Today is the hot shit, the next everyone is a crustlord. dreaming of stadiums filled with the strains of Tragedy and then suddenly everyone is acting as they've always loved the Sisters of Mercy and wearing eyeliner. It's an unfortunate thing as people miss records and bands because they don't fit into whatever random slot they've determined is appropriate for them in a given moment—I mean I'm just as guilty as anyone of this bullshit but so it goes.
It's surprising to me that I'm not seeing Spiritual Cramp pop up on more people's 2018 end of the year lists. Snotty, infectious pop music that takes its cues as much from Richard Hell's fascination with the Shangri-Las as Madchester drug-soaked legends like the Stone Roses or Happy Mondays. On their newest release, Television, they deliver track after track of delicious punk rock that drips with oceans of mucus soaked pop sensibility.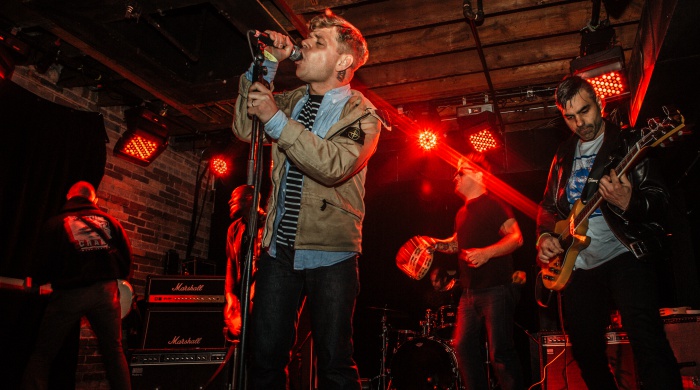 Anxiety-inducing lyrics filled arching paranoia, self-loathing, depression, and general derision for the cops—at times it feels like Spiritual Cramp has cut out parts of myself and plastered them onto vinyl. One of the things I find most appealing about Spiritual Cramp is their willingness to both be completely open in laying their musical influences bare while twisting and turning them into their own malformed, mutated, and vulnerable beast. I mean who names themselves after a Christian Death song, covers Billy Bragg and Sex Pistols and has their own personal Bez? And who makes that work?
Also, when was the last time you heard a punky-reggae song that actually worked?! Somehow they pull that off—and its fucking brilliant.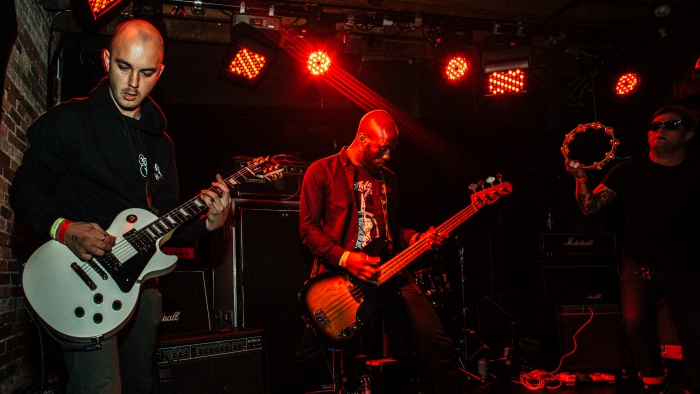 I've stated here at No Echo and many other places but I'm a strong believer in people taking lessons from the past, adapting and growing them. There is nothing entirely new under the sun, just manipulations of prior ideas and reforming into brilliant new forms—and that's what Spiritual Cramp does so well. So why isn't this popping up on more end of the year lists? Who knows really… but to me, Television is well worth your time. In all honest, it's a record that grows on you rather than leaping up and punching you in the throat. There's a timeless and genre crossing quality to it that makes it a must listen.
Get It
Tagged: spiritual cramp