Long Island was, for many years, an afterthought to the NYC scene. Sometime in the very early '90s though, it began to take root as its own scene with its own identity, its own bands. Places like the P.W.A.C., the Huntington VFW, and the Right Track Inn became breeding grounds for a flourishing Long Island underground that would offer up Silent Majority, Glassjaw, Warped Weeble Wobbles, and VOD, amongst countless others.
Mike Dubin just so happened to be a young Long Islander getting into music around that time. His love for capturing and documenting led him to becoming Long Island hardcore's de facto photographer, capturing some of that scene's qmost seminal moments. Years later, he still frequents and photographs shows all over the NY area. His current photo exhibit, Still Screaming, is set to make its New York premiere at the UAS House at 329 Broome Street in New York City on November 2nd. The show features Mike's work alongside other iconic music photographers like Mark Beemer,, Nate Shannon, and more.
Where did you grow up? Were your parents or other family members into the arts?
I grew up in Sea Cliff, on the north shore of Long Island. As a child, creativity was definitely encouraged, but my parents weren't really into the arts. From an early age, I was always into documenting things so even before I discovered photography I was always messing around with the video camera making BMX videos or little shorts with my friends.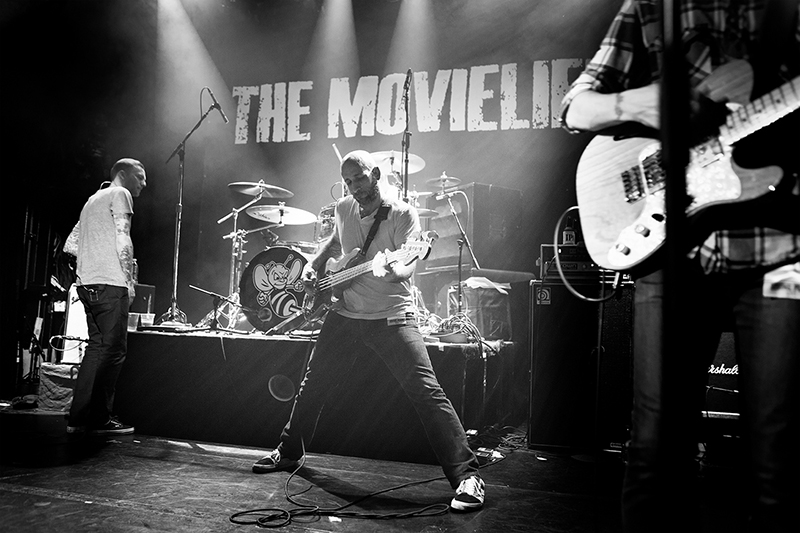 When did you find music? How did you end up finding the hardcore and punk underground?
I was always very into music, I bought my first album with my own money in 5th grade (Beastie Boys License to Ill on cassette). In 6th grade, I got my first stereo. It had a turntable and I would buy 7" singles at Record World (later they changed the name to The Wall). Around that time, I discovered Metallica, Faith No More, and Public Enemy, and that's pretty much all I listened to. The main source for CDs then was the Columbia House CD club that everyone used to rip off. You could grab the first 12 CDs for a penny and then never buy anything else. In high school, we had a small group of likeminded weirdos (compared to the other 99% of the school that dressed and acted the same way). I think at that point I was listening to a bunch of "alternative stuff" (Nirvana, Pearl Jam, Dinosaur Jr., Sonic Youth) and pretty much anything on Sub Pop. Through those friends, I discovered Fugazi, Shudder to Think, and the like.
Some of those kids started a band (Ben who went on to be in Silent Majority and Ariel who ended up in Glassjaw) and it was through going to see their first real show that I ended up at my first Long Island hardcore show. Their band was called Simpleton and they played with 3 Ton Bridge (these guys were also friends and Marlon the bass player went to school with us), The Warped Weeble Wobbles, and Option. The guys from VOD were there and ended up playing a song on the Weeble's equipment, they blew my mind! It was like watching Pantera in a 50-person room, but they were from the area and I realized I could basically go see them all the time. After that I was hooked. I was at a show every weekend. We had our small group of friends at school, but when we went to shows all of the small weird groups from all of the local schools were there. We didn't fit in with everyone at school, but would all hang out at shows, and in that environment we felt like we belonged.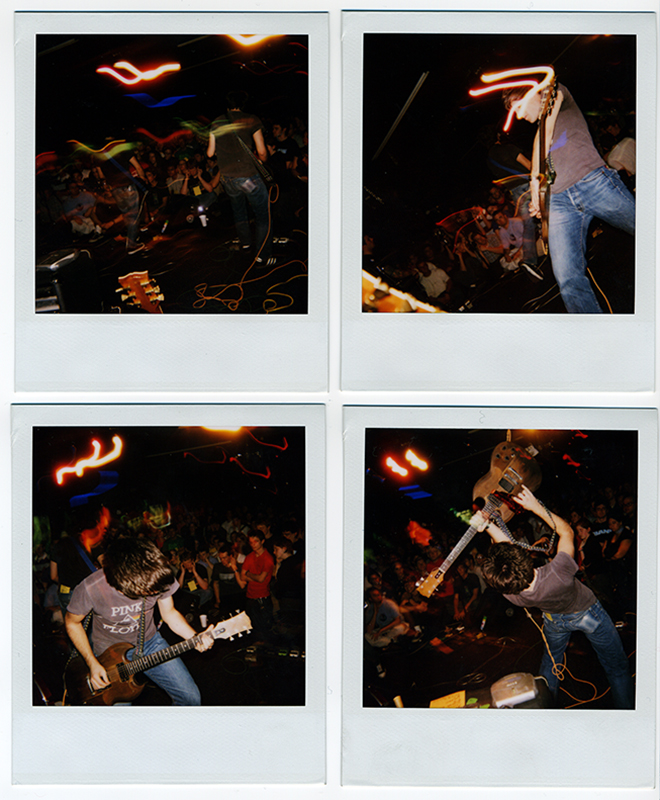 What makes the Long Island underground stand out for you?
I think the coolest thing about our scene was the diversity and the fact that it was totally accepted. You would have VOD play with Silent Majority and like Sleepasaurus or Texas Is the Reason. These bands were all so different but they played together and the shows were so much fun. I think that through the diverse sounds of these bands, the music morphed and they influenced each other. For example, without Inside, I don't think you would have gotten Silent Majority doing "Windows Down" or "Cross Crowded Rooms". I spent four years in Baltimore and DC going to shows during college and while I saw some great bands, I always missed Long Island and would jump at any chance I had to come home and go to shows.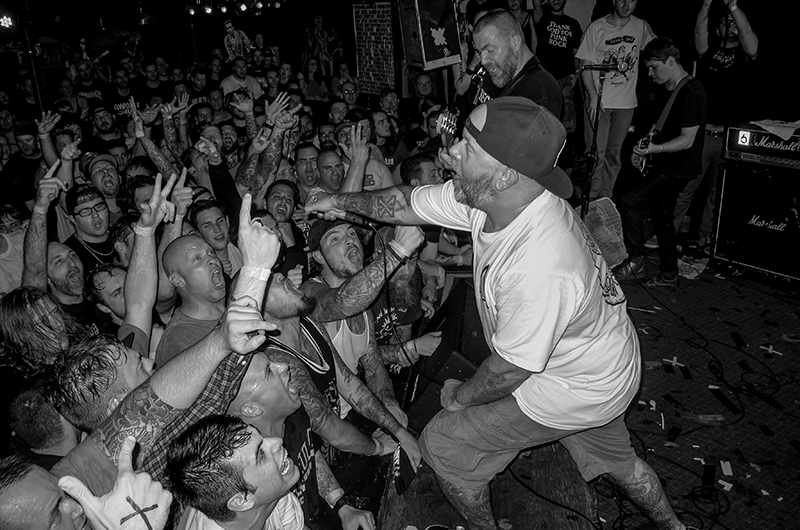 Which photographers, if any, sparked your interested in the medium? What was your experience with photography in school?
There are definitely photographers that I love, Glen E. Friedman or Danny Clinch, but I kind of fell into photography backwards and then discovered the photographers after. As I mentioned, I was always into documenting everything, so when I started going to shows I recorded every show I went to. At some point, I started shooting with a point and shoot camera for fun, it was more of a scrapbook situation than anything artistic. When I got to college my freshman year, I had to take an art elective and decided to try a basic photography class. I picked it up really quickly and my teacher talked me into minoring in photography. As someone who spent all of their free time going to see bands, my subject matter was almost pre-determined. I met a guy named Keith Wick who was friends with VOD and was always shooting shows, he really inspired me early on. Keith helped me decide on my first camera and gave me some early pointers on shooting shows.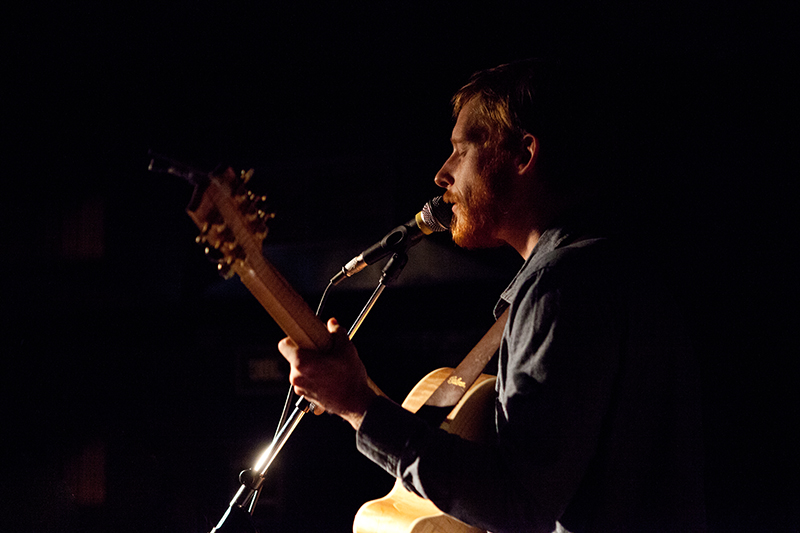 How did you get into shooting bands on a professional level?
To be honest, I don't know that I ever did [laughs]. I always just shot my friends or bands that I liked, it was always just for me. At some point my work started to make its way into album layouts, zines and later magazines. It has never been a means of supporting myself. But here and there the extra money was a nice bonus for doing something I enjoy.
What bands are your favorite to shoot?
I always love shooting my friends. When you spend a lot of time around a band, you start to recognize patterns in the performances. You know where to be and when to be there so you can catch the perfect shot. Some of my favorites would be The Get Up Kids, Manchester Orchestra, Brand New, Taking Back Sunday, Kevin Devine, Circa Survive, Dashboard Confessional, Quicksand (or any Walter project for that matter), Refused, Deftones, the list goes on and on. Hardcore shows in general are still some of my favorites to shoot when I have the chance, I love the intimacy, the lack of barricades. You can be really in it.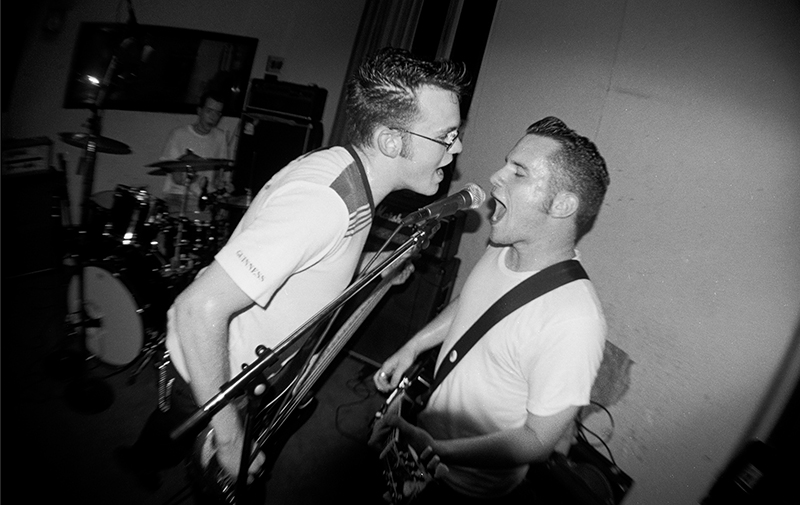 What bands or people do you wish you could've been able to work with?
While I got to see them a few times, one of my biggest regrets is that I never got to shoot Fugazi. They are one of my favorite bands, the music really resonates with me and the shows were so special. That's one I think about all the time. Another that I wish I shot in hindsight was Converge the first time I saw them. They played in Ben from Silent Majority's garage. It was a block from my house and I think there were maybe 15 people there? It was such a crazy show.
Explain your camera setup. How many different setups do you typically use?
My stuff is pretty simple, I have a Canon 5D mark II and I usually shoot with a 50mm or a 24mm-70mm. I also have an old Canon G11 if I want something small and compact and there is always my iPhone. I like to switch it up a bunch and work with simpler mediums. There was a period of time in college and right after where I mainly shot with old Polaroid land cameras and 600's. You are almost forced to rely completely on your composition because that's all you have. I've been working on a book of music photos shot entirely on my phone, I think that is the modern day equivalent of those older simpler cameras. When I go back to a "real" camera after shoot a few shows with only my phone, it's like magic. There is something really cool about working with those limited resources and then coming back to a DSLR where all of a sudden you have so much control over everything.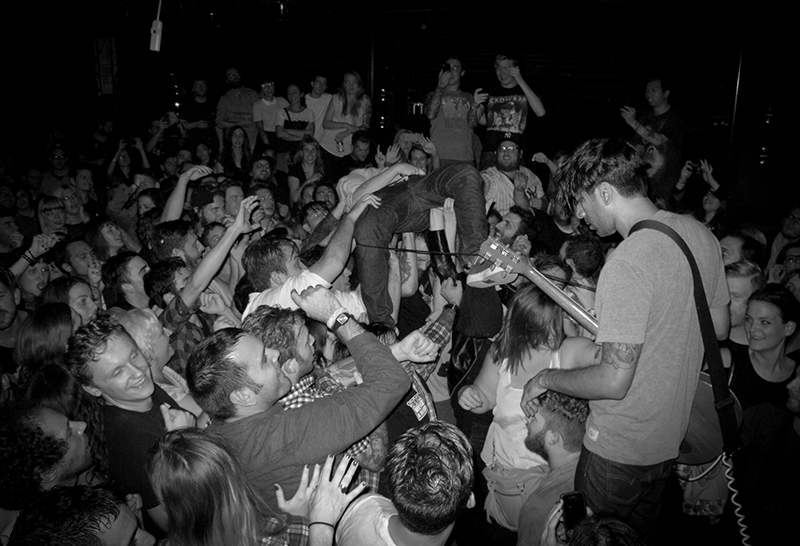 What do you find most challenging about shooting live shows?
Recently, I think the biggest challenge is lighting. Most venues have switched over to LED lights and there are times when your camera just can't deal with them, everything gets really blown out.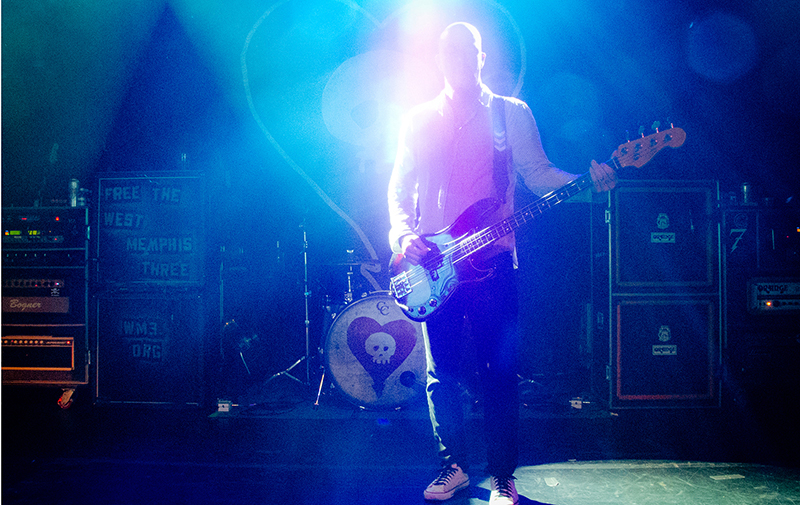 How did the Still Screaming show/collection come together?
The show came together over the course of about a year through some conversations between Nathaniel Shannon, Mark Beemer, and myself. As longtime friends and contemporaries, we felt that a collaborative pool of our work shown alongside some of our friends would provide a stage for an exhibit full of variety and seminal moments from the scenes we came up in.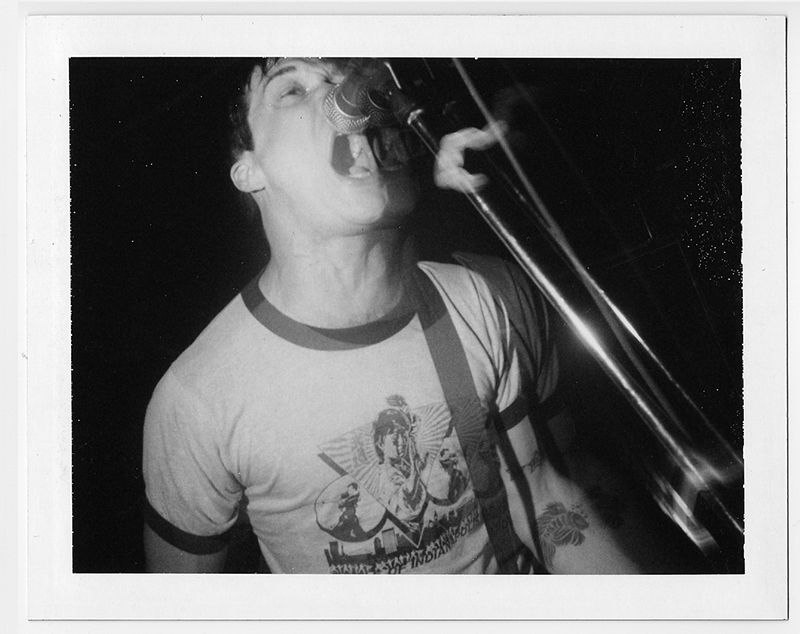 Is there a particular photo or collection that you think best embodies your work?
Two things come to mind with this question. There is a Glassjaw photo from the first show I ever shot with a real camera. They played at the P.W.A.C. on Long Island in the fall of 1996 with Hatebreed. To this day I would say that photo is one of the best I have ever taken, it's a perfect snapshot of a moment in time for me.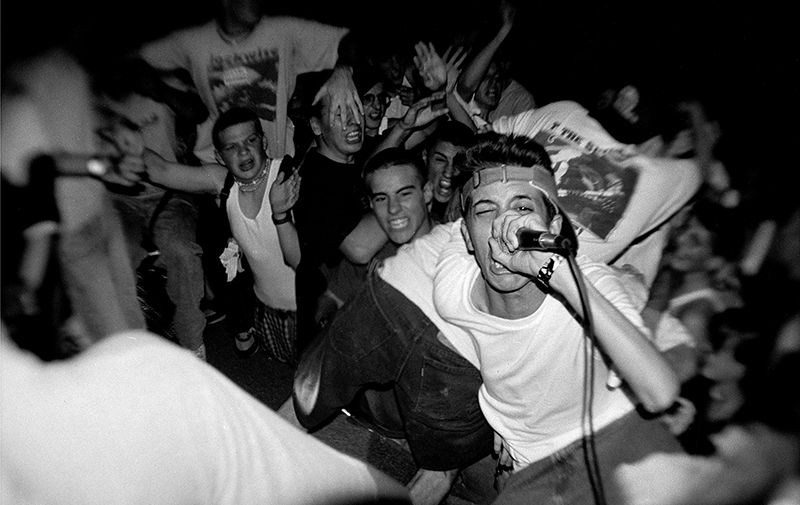 As far as collections go I think the Polaroids I took on tour in the late '90s, early '00s are a really strong body of work that represent me well.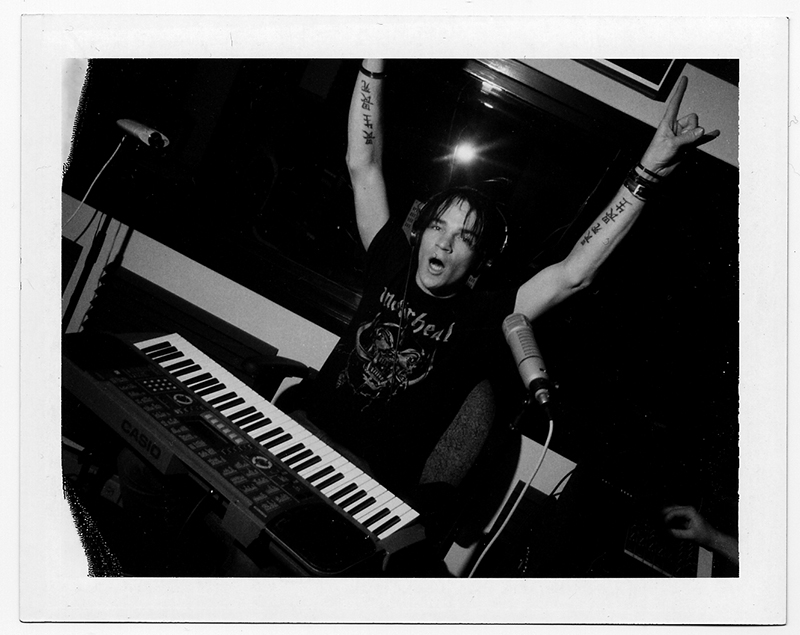 What else do you enjoy shooting, live music aside?
Outside of music, I love shooting my daughter. She is 10 and probably one of the most photographed people on the planet [laughs].
What are some good young bands and photographers we should know about?
Bands are tough. Incendiary are definitely making Long Island hardcore proud, their most recent record is great. I'm really enjoying the new Phoebe Bridgers, Brand New, Manchester Orchestra, and Quicksand records. I can say one of my most anticipated new releases is the Julien Baker record that comes out at the end of this month. Her first album, Sprained Ankle, is one of my favorite records in quite a while. It's been out for two years and I still listen to it constantly.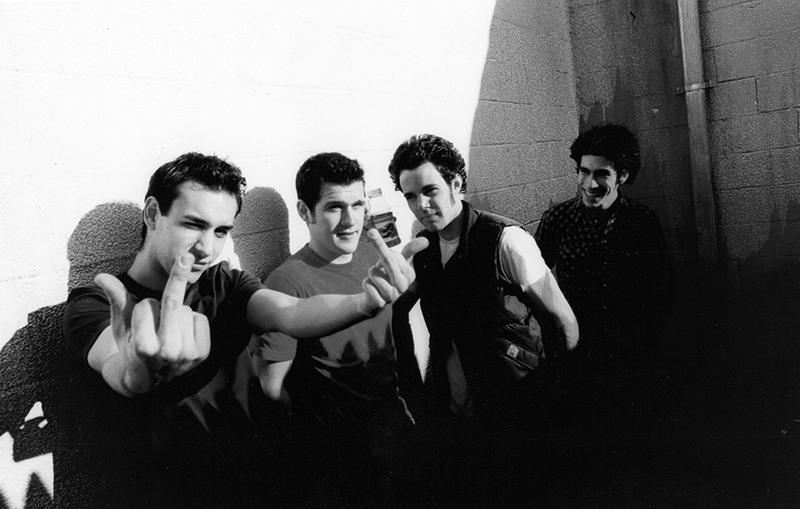 Some younger photographers (I'm old so they aren't that young) who's work I really enjoy are Hilary Corts, Laura June Kirsch, Nick Karp, Kara Smarsh, Carly Hoskins, and Keeyahtay Lewis.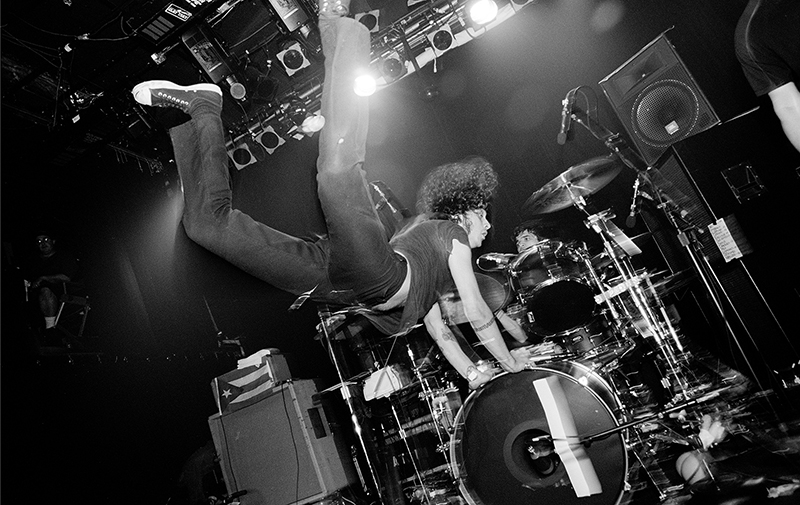 ***
Follow Michael on Instagram, and also make sure you take a look at the Still Screaming page for more info on the exhibit.
Tagged: photographer spotlight