I love Anne Spina's live photography. I've been admiring her work for many years now, and her hardcore-related collections are among the best in the community. Based in West Chester, PA, Anne has been shooting shows since the '90s, and it's an honor to have her featured in the site's Photographer Spotlight series.
Where were you born and raised, and were your parents into the arts?
I was born and raised in West Chester, PA (about 20 miles west of Philly). My mother studied music in college, so there was always music in my house.
What came first, your love for music, or your love for photography?
Photography, I was always fascinated with my dad's Polaroid Land camera when I was a child.
What was your first musical love?
Metal and punk where my first loves. I remember watching Rock 'n' Roll High School on TV as a kid and being fascinated. I'm also from the generation that grew up on MTV. The first video I ever saw was from Judas Priest and I was hooked. It used to be you would buy a record and read the thank you list and buy records of the bands they thanked, I miss doing that. My ex-boyfriend had a Combat Records comp. that had Agnostic Front on it and that started my love of hardcore.
Who were some of the photographers you looked up to during your formative years?
Ken Salerno and BJ Papas where the two photographers I most looked up to. Ken is still a huge inspiration to me, from his older skate and surf stuff to shows and even his boardwalk cat photos.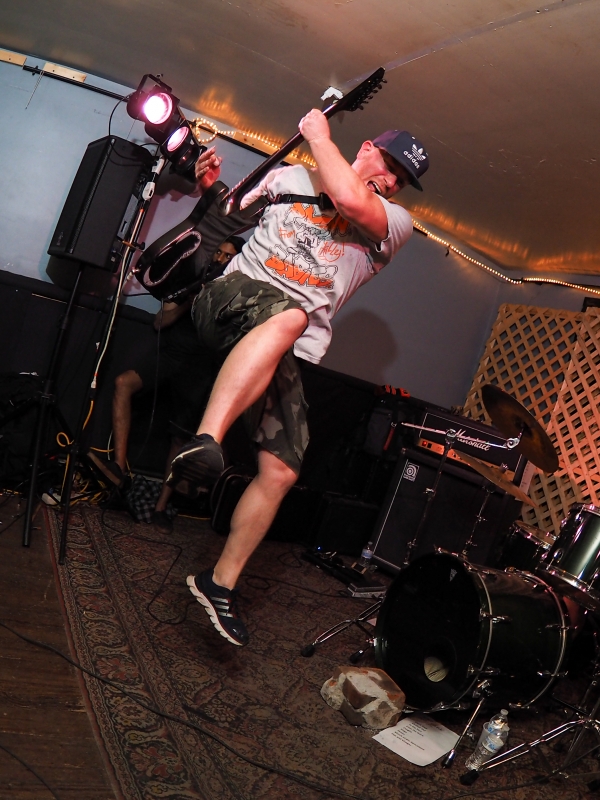 What is your camera and post set up?
I shoot Olympus. Currently using an EM-1 mk ll. My new favorite lens is my Olympus 7-14mm, but I always have my 12-40mm on hand too. Lightroom is my go to for editing. I don't like to change a lot on my photos. I think that comes from shooting film in the late '80s/early '90s. You either got the shot or didn't.
In terms of your non-musical photo work, what kind of stuff do you do?
I'm fascinated with architecture. I love shooting details on buildings. Lately I've been getting into nature photography.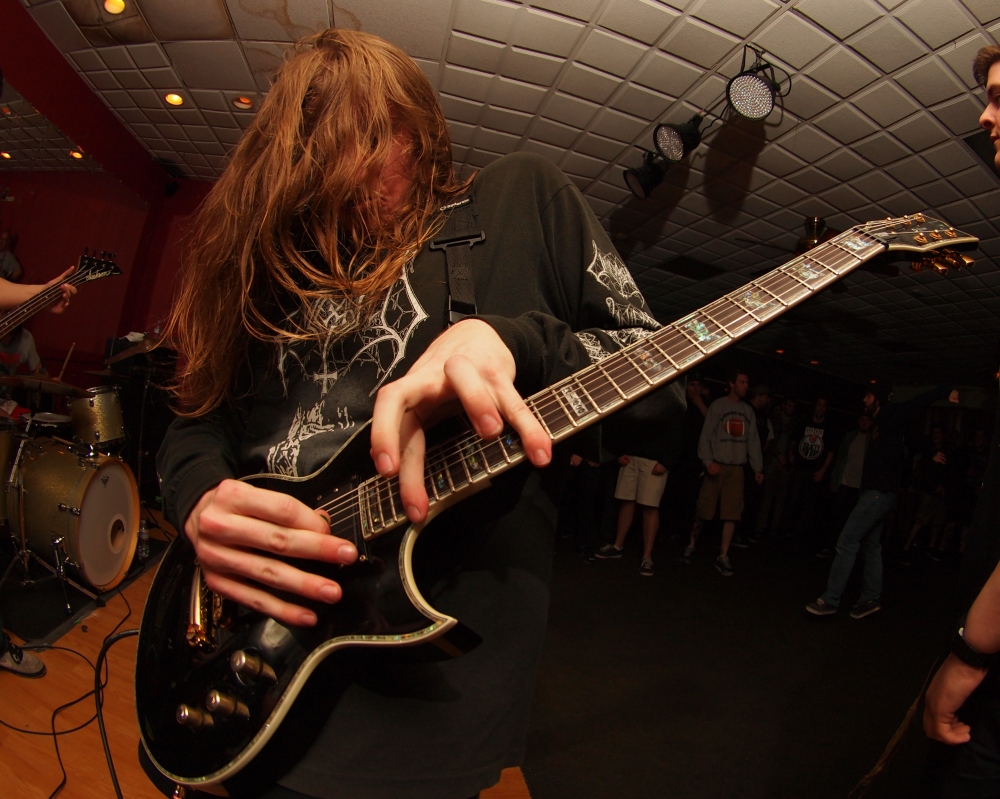 Who are some of your favorite bands to shoot?
All Else Failed is so fun to shoot. The crowd interaction is insane. Bane was always a favorite. Burn, Strife, and Incendiary are bands I always have fun with. I love when the crowd has an insane reaction, it just makes everything so much more fun. Shooting the Turning Point tribute to Skip was a blast. Seeing so many people who never thought they would see Turning Point absolutely lose it was great. The first show I ever took photos at was a Turning Point show at a YMCA in Kennett Square (with a really shitty Kodak 110 camera) so it was awesome to see them get that reaction.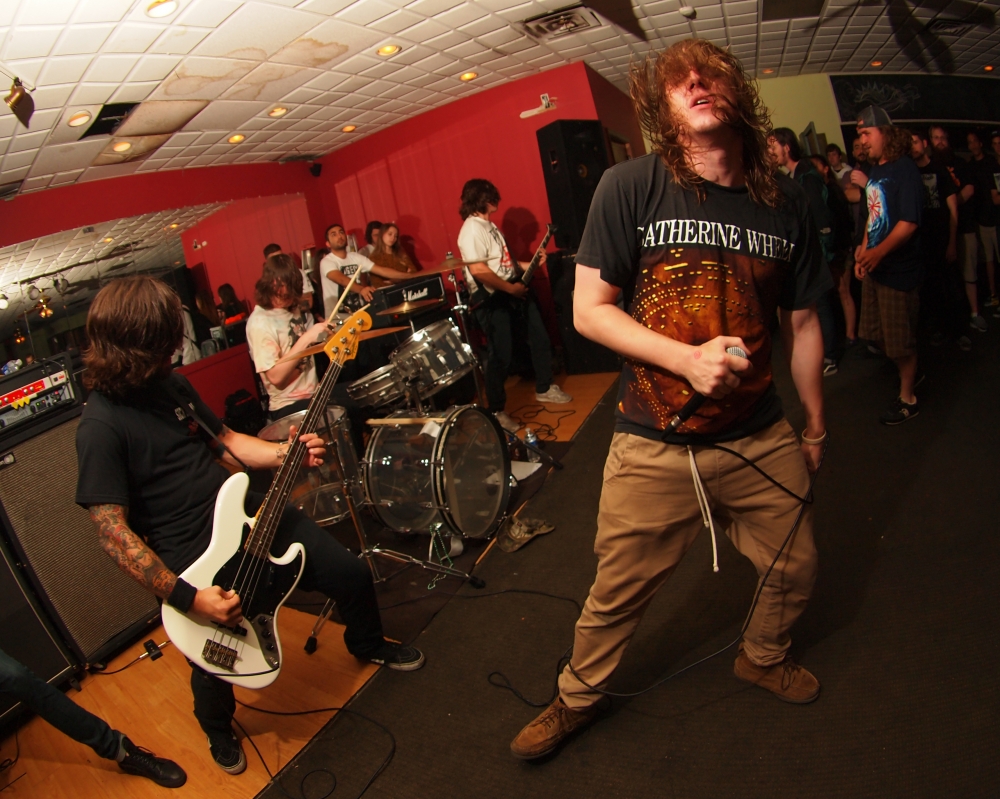 If you could go back in time, who are some bands that you would have loved to shoot?
The Clash, Minor Threat, and the OG Misfits.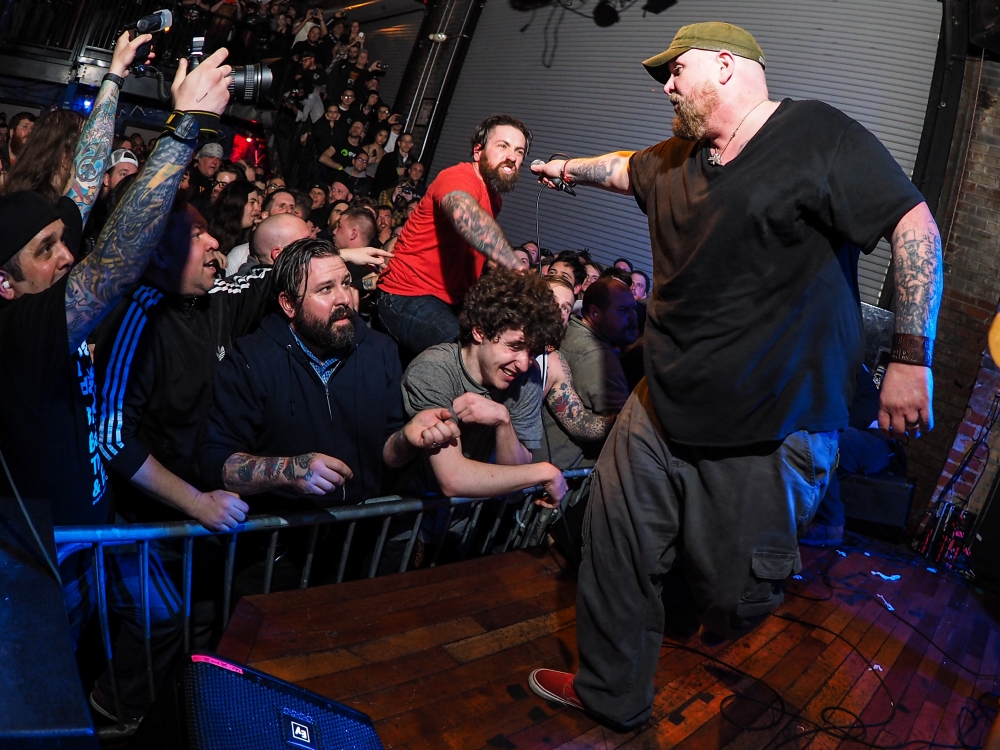 What are the toughest aspects to shooting live shows?
The toughest aspect of shooting for me is avoiding injury. I tore my meniscus a few years ago shooting Biohazard and it's been a hard recovery. I definitely don't heal as quickly as I used to. Other than that I like the challenge of shooting venues that can be tough.
Tell me about some newer bands that we should all be on the lookout for.
Year of the Knife, Done Deal, and SECT have been ones I've been listening to lately. Eaten Alive was an awesome Philly band that unfortunately broke up but definitely check out their release, Masterpiece of Ignorance.
Who are some modern-day photographers that you admire?
Ken Penn, Catherine Carrozza, Rachel Wass, Josi Hoffman, Todd Pollack, JC Carey, and Sunita Martini.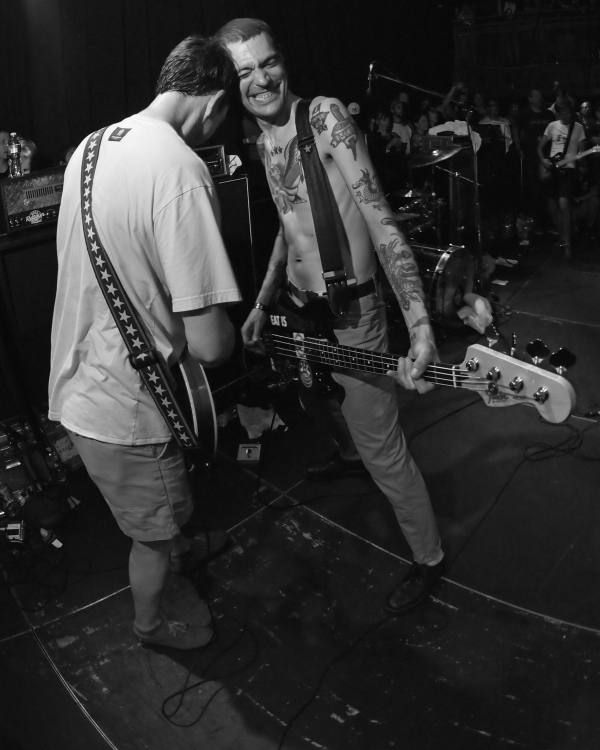 If you had to pick one of your photos that best encapsulates why you love shooting bands/artists, which one would it by and why?
Probably a crowd shot from a Dmize show in 1991. The guy in the center is just having so much fun and that's why I love hardcore.
***
See more of Anne's work on her website, and you can also find her on Instagram.
Tagged: photographer spotlight