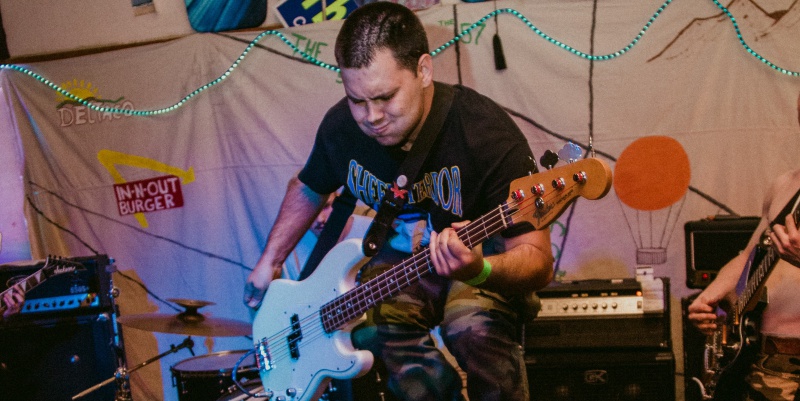 The hardcore scene in the south bay, and Santa Cruz for a long time used to be at odds, and their was a sort of division. Fights in the parking lot between the two scenes were not uncommon for a long time, but the resurgence of the Santa Cruz hardcore scene a few years ago completely disregarded previous attitudes toward each other, and now the scenes are basically one. With multiple bands sharing members from over the hill on both sides, and shows being booked with one another SCHC, and SJHC are in unison making some extremely cool bands and a diverse scene.
Some currently active, and on the move bands that are pushing their home scene include the following acts:
Drain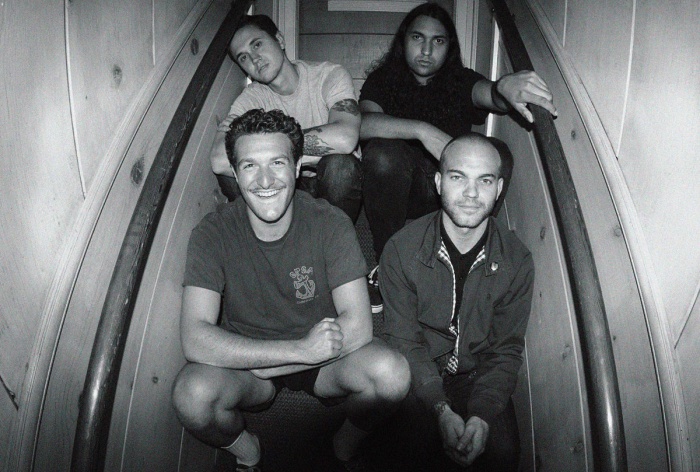 Drain has been a staple in the resurgence in the hardcore scene of Santa Cruz with a heavy influence from thrash, and '80s to '90s hardcore mixed with a modern influence. The band brings energy to every show they play that tends to be unrivaled at shows here. Every member of the band contributes and builds the scene, and greets new people with a smile on their face. The band itself is constantly touring, and releasing new music as well as being criminally underrated. The band is already planing tours for the next year, and 2019 seems to be a year they plan to take on full force.
Hands of God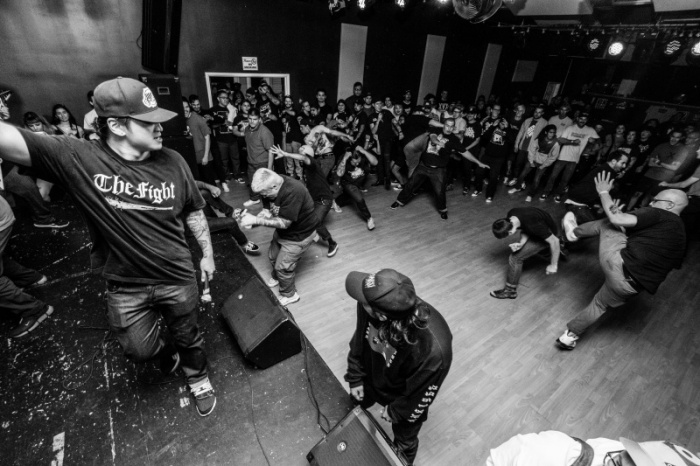 Hands of God is a powerhouse of a band, and brings out heavy riffs with intellectual lyrics fronted by Jeffery Wang. The band has worked hard, and taken huge steps to put San Jose, and the whole Bay Area scene on as a whole. With no signs of stopping, and a EP on the way, I couldn't be more excited to see what they do in the new year. The lineup includes members that are longtime veterans, and each and everyone have done their part to build the scene from playing in multiple bands to booking shows.
Infirmary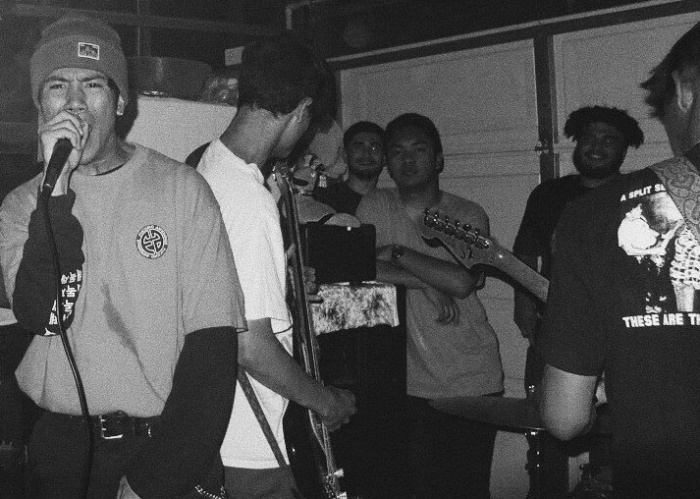 Infirmary consists of younger members from the scene, and they have brought a breath of new life in bringing a new generation into the shows, and thats something that cannot be taken for granted. Infirmary has been constantly playing shows locally, and continues to bring a intense energy to shows they play. The band also has members that play outside of the hardcore genre in a band called Sunday Drive which is worth a listen for some more into a mellower indie approach to music. The members are working on new bands as well that have yet to be recorded, and all I see is more to come with this band and its members.
Gulch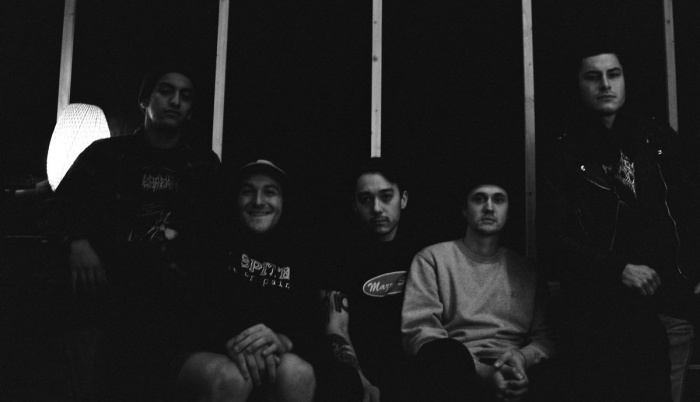 Gulch is made up of members that have been around for years in the local scene, and the members have brought multiple bands around that left a mark in their own right in the scene here. members of this band brought other amazing bands including Younglove, Subtle Violence, Drain, True Hearted, Spinebreaker, and a few others to existence. Gulch has influence from D-neat, death metal, and hardcore all wrapped into one that make you instantly want to move at a show. The ensemble may have never worn a shirt live either.
Field of Flames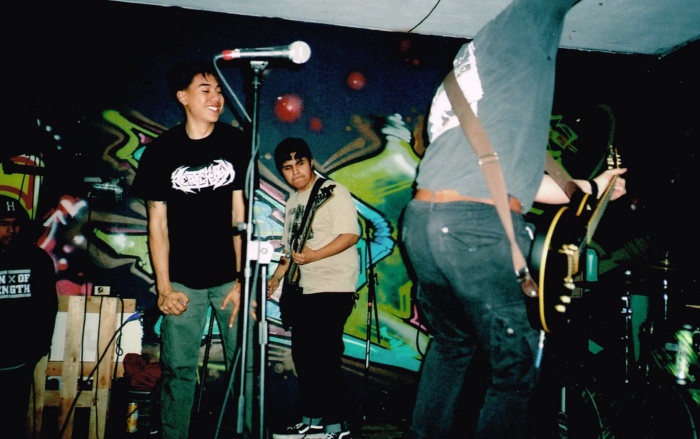 Field of Flames is a straight edge band from here that just released a new EP called Burn Your World. The release is hardcore mixed with '90s metalcore. The aggressive lyrics, and riffs make you want to listen to it over and over again, and direct the lyrics, and chord progressions presented to you in this amazing release.
No Right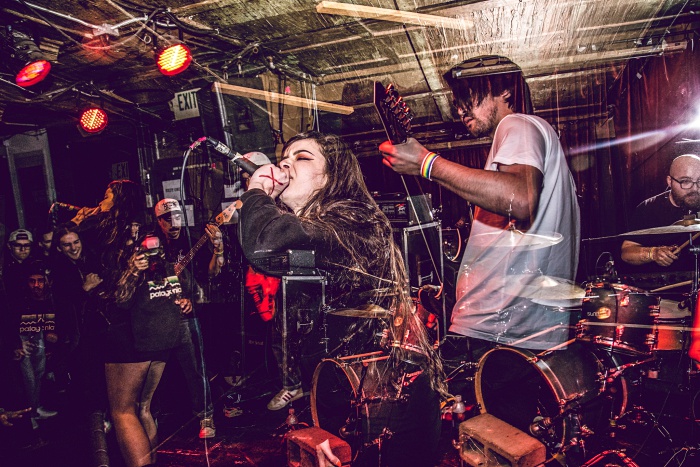 No Right is a band that consists of members from San Jose and San Francisco. Hearing influence from a wide range of bands like daughters all the way to Slipknot. The band has a controlled chaos that is perfectly adjusted for you to appreciate the guitar work but not get too lost in it so you still want to pit, and sing along. The dissonant choards mixed with driving riffs push you into a groove all the way until the break downs that give you no choice but to hop in the pit at their live shows. Their debut EP, Unjustified, released at start of this year, set the bar for a lot of other releases for the rest of 2018.
Doomsday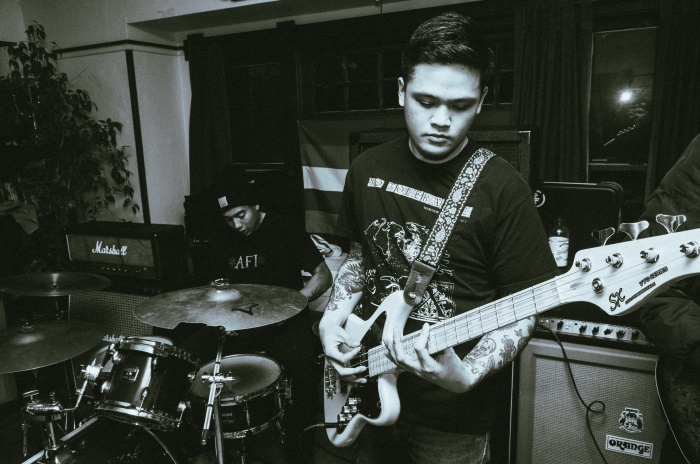 Doomsday is a new band featuring musicians from all over the Bay Area, including San Jose. Every member has been a part of the scene for many years, contributing to both bands and shows. Doomsday is crossover hardcore that has solos, breakdowns, two steps, and driving lyrics. Theirs nothing more you could want in this band because they seem to cover all bases in their recent release, Prologue to Chaos.
Tagged: drain, field of flames, gulch, hands of god, infirmary, jawstruck