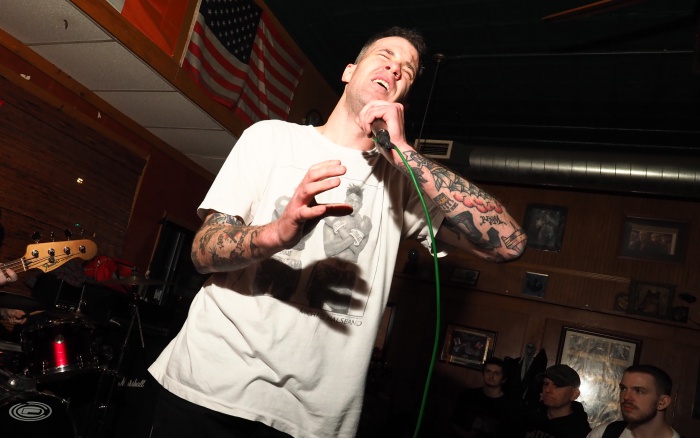 Underlying much of hardcore is a musical and cultural tension with the banal everyday world. In both sound and lyrics, Sunstroke draws from that tension in very ingenuitive ways. The band offers a mature mix of provocative socio-political perspectives and distinctly melodic hardcore on their LP, Second Floor/Seven. Reflecting the nostalgic melody of past Dischord bands and the modern angst of contemporaries like Touché Amoré, Sunstroke manages to craft their own brand of insightfully catchy hardcore sounds.
While the band is currently writing in preparation for a May recording session, I talked with Sean Farlow, the band's vocalist, about their record, punching Nazis, and Philadelphia hardcore, amongst other things. Read on and give Second Floor/Seven a listen.
What got Sunstroke started?
Myself, Ian S., and Dave have been friends for 10+ years, and all shared a love for some similar bands. We wanted to write the kind of songs we had a desire to hear, so we invited our friend Nino to join and began writing in the late fall 2016.
Your lyrics seem to focus largely on socio-political issues. From the allusions to Eric Garner in "Procedure 203-11" to the gender pay gap in "83 Cents" to white supremacy in "Richard Spencer," what moves you to write with the socio-political so consistently in mind? Do you consider it almost an obligation to use your band as a platform, or is it more an organic tendency?
It's more of a natural habit. I try to write about what is relevant in my life. Starting to write in the fall of 2016, into early 2017. These were very prominent events, storylines that were impossible to escape at the time. I've always written about socio-political themes in past bands. It matters to me, and I think speaking your mind is vital to hardcore/punk.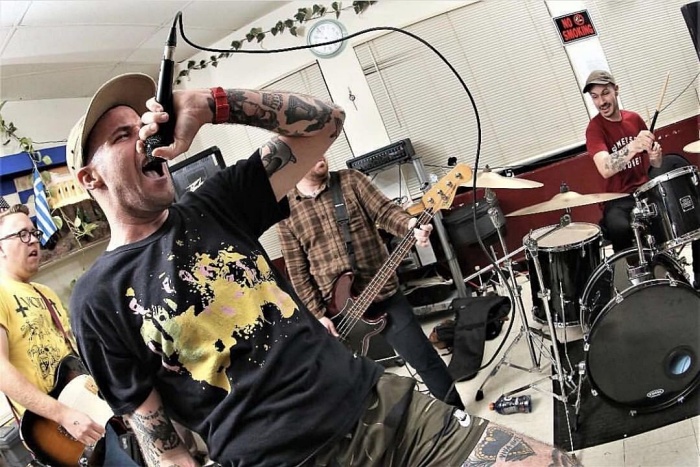 You've mentioned in a previous No Echo piece that if anyone wondered, "Is it ok to punch a Nazi?' And if you needed clarification, yes it is!" What would you say to those that say violence is itself an act of intolerance, even against someone with heinous beliefs?
Feel free to disagree, but when you feel humanity is threatened, especially by a mindset and ideology that has done significant damage in recent history, I don't see how you could find this to be that radical. The majority of people will disagree with a megaphone, however when someone realizes that hate speech, and threats have repercussions, they may think twice, and re-evaluate.
The LP seems decidedly split between the blue songs of side "Second Floor" and the red songs of side "Seven." What is the purpose behind that structuring?
These were actually two separate releases. We released Seven on Bandcamp in April of 2017, and we existed for a little over a year, and played a couple of shows, and remained pretty much completely under the radar. In June of 2018, I posted the Second Floor songs, and within 10 days, NMZ and CoinTossRecords had contacted me. It was important to keep these releases as two separate entities, so that's how it came to be split up between the A and B side, and because of the running time difference, we wanted them to be played at different speeds as well.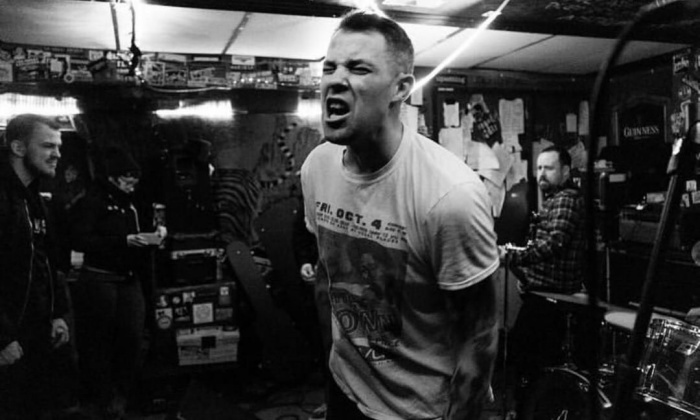 The band, in LP layout and merch, pushes the message of "Love All. Serve All." Is this an extension of the LASA project, spirituality, or something else?
The photograph on the back of our LP features a man boarding the train wearing a "Love All, Serve All" hat, and that photo was taken by our drummer's (Dave) brother. We felt with our cover image already selected, it would fit really well. The slogan seemed to just stick with us, and became a bit of a band slogan. More just positive leaning than a spiritual connection.
The band has become more and more active in the past year. How much touring, if any, can Sunstroke do? How do you all manage the band and your personal lives?
We've always intended to do this band on our own terms. We play when we can. We make time for this. Writing music, and playing is something we all love doing. Mikey who plays bass drives over 2 hours to practice with us weekly. Overall, we make the time for it. We have plans for little sparks of touring here and there, but it's always something we have to plan out carefully in advance.
The comparison to Revolution Summer-era bands seems to follow Sunstroke in nearly every feature. Offer some other bands and musicians that Sunstroke draws from.
Hüsker Dü is probably the most prominent non DC band that we'll cite. Ian and I are huge Cocteau Twins fans, and bits and pieces of that seep in. Billy Duffy from The Cult, and Johnny Marr are influences in a very big way. Bands like Farside, Garden Variety, and Supertouch. There's 3 vocalists that I draw from consistently: Ian MacKaye, Chuck Ragan, and Patrick Kindlon.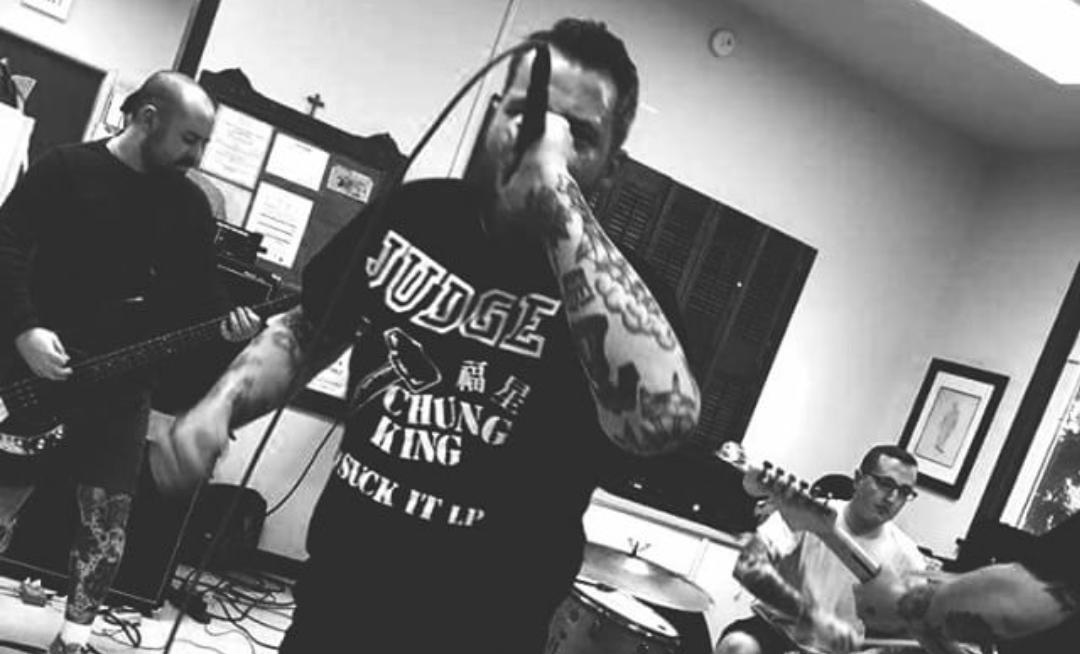 Philly is one of the most stable and consistently active scenes in hardcore. What bands and venues are contributing to that stability these days?
Fixation is one of the most active bands from Philly, and they're great, but there's some really awesome less heralded bands like Chemical Fix, Tantrum, and Luxe that I think are holding their own right now, especially live. Chemical Fix is one of my favorite bands to watch live. I've booked a few shows at Creep Records, and the shows are always packed. Chris X and Bob Wilson book a lot of shows here, at places like The Pharmacy, Cousin Danny's and No Face Studios, and they do a great job.
What can we look forward to from Sunstroke this summer and beyond?
We're recording in May with an engineer/producer that we're very excited about. There will be more about that early summer, we're gonna play a couple shows here and there, and are trying to organize a weekend to the Midwest.
Most underrated Philly band (of any era)?
It's crazy to think of YDI as an underrated band, but they really are forgotten by a lot of people. A Place in the Sun is a relentless EP, and Jackal (Neil Perry) is such an incredible frontman. I still remember the first time I heard "Mad at the world," and I must have played it 15 times in a row, my mind was and still is blown by the intensity of that song.
A book everyone should read?
Get in the Van by Henry Rollins. The audiobook is worth a listen on a long drive too. It's inspiring, and terrifying.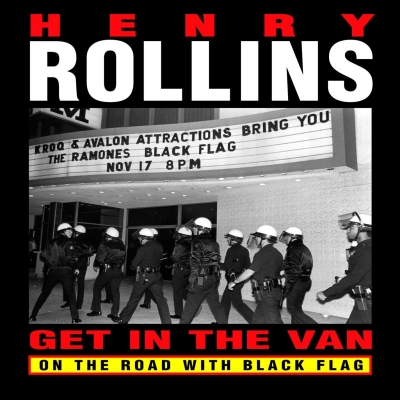 Second Floor/Seven is out now as a co-release via CoinTossRecords and New Morality Zine. Follow Sunstroke on their social media pages (Facebook, Instagram).
Upcoming Sunstroke shows:
April 6th @ Shaker's Pub, Oakdale, NY w/ Somerset Thrower and Perfect World
April 7th @ Crunch House, West Haven, CT w/ Raw Brigade and Somerset Thrower
April 15th @ Creep Records, Philadelphia, PA w/ Raw Brigade and Legion 76
***
If you're shopping for vinyl, CD, and cassette hardcore titles, head to No Echo's partner store, Reverb LP, to see what they have available. Every purchase you make helps No Echo with site costs.
Tagged: sunstroke