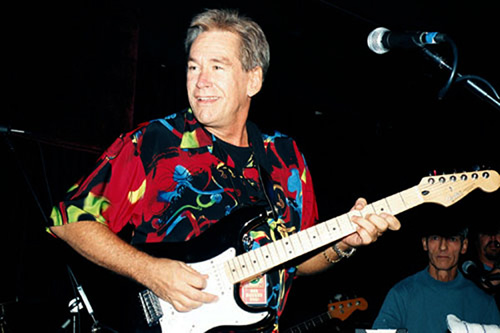 Whether you're aware of it or not; you know Bill Champlin's voice and many of his songs.
A native of Oakland, California, Champlin has had the kind of career any musician would envy.
In the '60s and'70s, the singer and multi-instrumentalist fronted the Sons of Champlin, a soulful rock band that released seven critically acclaimed albums before breaking up.
From there, Champlin went on to pursue a solo career, dropping two albums produced by none other than David Foster (Barbra Streisand, The Bodyguard soundtrack), all the while keeping an insanely busy schedule as one of the most sought-after session vocalists of the late '70s, early '80s.
Champlin's session work-related discography has to be seen to be believed. Alice Cooper, Tom Jones, REO Speedwagon, and Elton John are just a few of the top tier names that Champlin has tracked for during the years. Not to mention his songwriting work that has scored hits for such artists as George Benson and Earth, Wind & Fire.
In 1981, he joined Chicago, helping to reignite their career on their Chicago 16 album. Songs featuring Champlin on vocals like "Hard Habit to Break," "Look Away" and "I Don't Wanna Live Without Your Love" all became both radio and MTV staples for the group. More albums and hit singles followed, but Champlin parted ways with Chicago in 2008.
Since then, he's kept his solo career going, which as of 2014, includes seven studio albums. He's also been performing with a new lineup of the Sons of Champlin since reviving the band in the late '90s.
It was a pleasure chatting with Champlin about his career in and out of the record studio.
You started playing in bands back during your high school years. How supportive were your parents of your musical aspirations?
My mother saw that I was good at it and loved it, so she was supportive of any musical stuff I was involved in. She was a musician and writer also, so she "got it."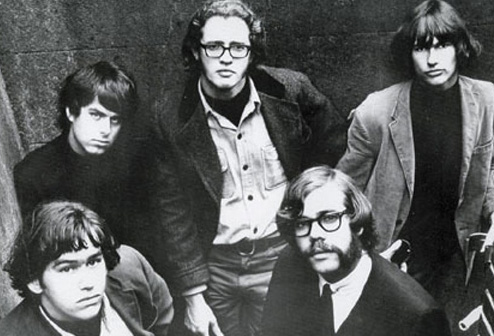 From 1969 to 1977, your first band, the Sons of Champlin, recorded and released seven albums on a few different labels to varying degrees of success. Why do you think the band never scored a big hit?
When opportunity knocked, we answered the phone. We just didn't recognize the few chances that were in front of us.
I think the fact that you were able to release that much music without a huge single or album is a testament to the way the music business was back in the '70s, where an artist was given time to try and develop their sound and build an audience. These days you're lucky if you get two albums out on a major before you're dropped due to poor sales.
These days a major will drop you if you sell less than a million or two CDs. They only want mega stars or nothing. They don't believe in developing the next big seller. We were lucky and had a sound/style that was all ours so record companies took numerous chances on us and we had bad luck on all our releases.
Once Sons of Champlin broke up, you released Single, your 1978 debut album. The sessions for that record include names like Steve Lukather, Paulinho Da Costa, Marty Paich and Larry Tolbert. These are the guys that were the hot session players of the time and the next decade or so. Was this the first time you met a lot of these guys?
David Foster, the producer, brought them in. It was basically Toto and Raydio, Ray Parker's section. We used the Toto guys on the straight ahead pop stuff and Ray's guys on the R&B stuff. It kinda worked. Some say that Single was actually Toto's first album. They were awesome on the CD as were Ray's guys, as well as the Seawind Horns. We just had good luck with all the players.
You co-wrote "After the Love Is Gone," with Foster and Jay Graydon. It was a smash for Earth, Wind & Fire and won a Grammy in 1979 for Best Rhythm and Blues Song. I've read that you had originally tracked that song for Single, but it didn't come out that great. What was wrong with your version?
We cut it as a demo numerous times and [Earth, Wind & Fire leader] Maurice White had heard it and wanted it for their I Am album. Since our version wasn't that great, it was an easy call to let Earth, Wind & Fire have it. Maurice wanted three other songs for their album, but I needed them for mine. Looking back, I could have let him have the songs and written three new things for myself but that's 20/20 hindsight.
In 1981 you released your sophomore album, Runaway. Two of its singles ("Sara" and "Tonight, Tonight") had some success at radio, but I think the album got overlooked for whatever reason. You were already busy with your session work, so I know you had a lot going on, but did the album's commercial disappointment hit you hard at the time?
I knew that it was gonna be uphill as the guy who signed me for that album, Joe Smith, had already left the company and they didn't have anybody at Elektra Records who could fill his shoes or who could "get" what I was doing. The Chicago gig came along right then and I was right back in the studio, with David Foster, the second the Runaway album looked like it was over.
You teamed up with Jay Graydon again, co-writing, along with Toto's Steve Lukather, "Turn Your Love Around," a hit single for George Benson. You won your second Grammy Award for Best Rhythm and Blues Song in 1982 for that one. At that point, did you consider focusing on outside songwriting sessions rather than your own performing since it was working so well?
I was already in Chicago and the Benson tune was just more cool stuff that was happening to me back then. The Chicago gig was a regular paycheck and the Chicago 16 album started taking off and it looked like a pretty cool thing, which it was for a while.
You had the chance to audition for Chicago back in the late '70s, but passed. What changed your mind about the band in 1981 when you finally joined the group?
I was called right after Terry Kath passed and I thought it was a guitar gig that I didn't feel I had the chops to take on. It was never explained to me that they were gonna have Chris Pinnick, also. Hey, I got the gig a few years later, and I got a call from Danny [Seraphine, Chicago's drummer] about if I thought David Foster would be a good producer for the band, I said, "Yes, do it now." Danny and I had a tune on that record and I went in to play on the track and that started the ball rolling.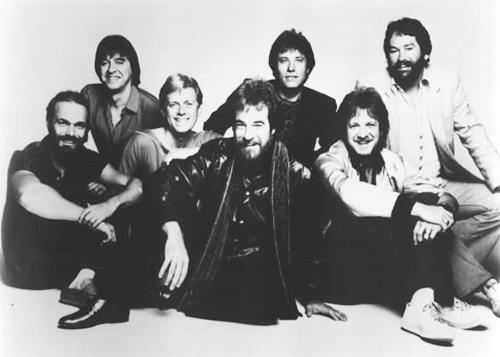 What I enjoyed the most about your time in Chicago was the combination of your voice, which is grittier, more soul-based than Peter Cetera's sweeter, higher-pitched delivery style. Did it take a lot of work to learn how to sing together or was it a walk in the park?
We did a demo doing backgrounds for a friend that Danny Seraphine had produced and within two bars of me and Peter singing together, everyone in the booth was knocked out by the blend. Instant! I loved singing with Peter, he was and still is one of a kind.
Chicago would go on to score some big hits like "Look Away" and "I Don't Wanna Live Without Your Love" that featured you on lead vocals. How did you guys go about decided who sang lead on what? Chicago is one of those rare cases where the band has had many hits sung by different lead vocalists.
It was the producer's call, always. In the case of the two songs you mentioned, it was Ron Nevison (Heart, Kiss) who said, "That guy's gonna sing these two!" He didn't buy the "has to be the tenor" stuff that had been there, especially when Peter was still there. With Peter it wasn't about the range but the guy.
Listening to your solo albums since leaving Chicago, some of it sounds like it could have come from someone who played in that band, but most of it feels completely removed from what they did/do. Do you find the stylistic openness of your solo work liberating?
Chicago didn't do a lot of my songs at that point and doing them myself got it off my chest, as it were. Solo albums were totally cool but making good ones didn't make me any friends in the band.
There's a song on your Through It All album called "Just to be Loved" that I absolutely adore. Can you tell me a little bit about that one?
Two words: Greg Mathieson.
Looking back at all of the session work you've done throughout the years, do most of the experiences blend into each other? I would imagine that it's tough to remember a lot of the details for those years since it seems like you were in and out the studio so much.
The great sessions: David Foster, Jay Graydon, Greg Mathieson, etc. I remember like they were yesterday. At one time, a lot of sessions were cool, getting to arrange cool background vocals, but, after a while, it got back to the old "ooooh's and ahhhh's" and around that time it got really boring. The Chicago gig came along and I was ready to do something different, and that was definitely different.
Did you ever work on a session that you thought was turning out great, but when you heard the product once it hit stores, you were disappointed by the final result?
Of course, sometimes you think a CD is coming along well and then the sequencing, mixing, musical changes made for political reasons, etc. completely mask the good stuff and you've got a turkey.
Looking back, is there a specific song or album that you think sums up your musical essence the best?
I always liked Burn Down the Night, with Greg Mathieson, and "He Started to Sing" was really good, and I still love "No Place Left to Fall." Of course, the first two Foster albums [Single, Runaway] are cool, but I think the stuff I did with Greg and later was a little more personal. Through It All had great songs on it, but I programmed most of it, with Tom Saviano, and though we did a good job on it, it still is missing real drums and bass. Still good songs, though.
Head to www.BillChamplin.net for more information on his solo and Sons of Champlin tour dates and news.